Carmen's Story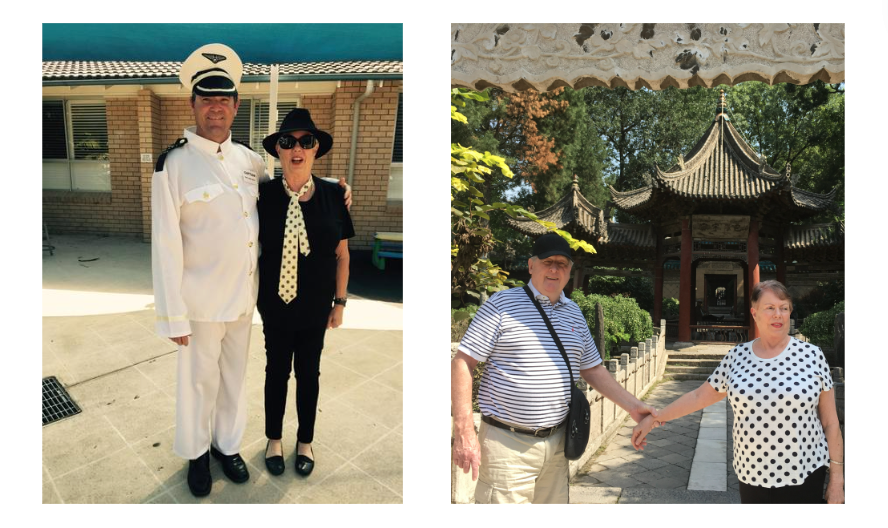 Carmen's Story
Today at the age of 74, Carmen can look back on her life and consider it to be extraordinary.
Whilst she was born in New Zealand, Carmen has had the opportunity to call many places home. From living in London at the age of 18 for 5 years to moving to Queensland with her parents and brothers before finally settling down in the Hunter Region of NSW with her husband Paul, there is no doubt that Carmen's life has been more colourful than most!
"When I met Paul, we realised we both had a passion for tourism, so when we moved up to the Hunter, we built an Eco-Tourism resort in the area over many years before we were awarded 'Best Superior Accommodation in Australia' twice! So, I guess you could say my life has been more interesting than most!" said Carmen.
However, it was during this time of immense success that Carmen hit rock bottom.
"In October of 2014, I woke up with this terrible pain in my stomach. I told a senior nurse friend, and she drove me straight into Maitland hospital, where I underwent many scans before being told later that night that they suspected it might be pancreatic cancer. I was shocked- I couldn't believe that this had happened. I was given a referral to a surgeon in Maitland however my husband did some research on pancreatic cancer operations and found a surgeon based down in Sydney that was a specialist in these types of procedures."
By late October Carmen was undergoing a Distal Pancreatomy at Sydney's North Shore Private Hospital with Professor Jaz Samra.
"It was a 9-hour surgery and incredibly taxing on me. As the cancer was in the tail of my pancreas, I ended up also having my spleen removed. Following the surgery, I was sent to intensive care and was given an epidural spinal block as I don't tolerate morphine very well! After about 5 days I was allowed to go back home but I was still in a lot of pain. I was mostly bedridden for the next two weeks but gradually started to move around and go for a small walk every day."
Following her hospital stay, Carmen was instructed to visit the North Shore Cancer Clinic every 3 months for a year, and every six months she made the journey down to Sydney for a PET scan at the Royal North Shore Hospital Nuclear Department. It was in one of these Pet scans years later that Carmen was told her cancer had been successfully removed.
"I was really lucky I didn't need any chemo. I know so many people have a much more difficult journey to recovery, so I am forever grateful to have been diagnosed early. It was in October of 2019, almost 5 years to the day of diagnosis, that I was finally given the all-clear. There is no doubt in my mind that the early detection and Prof Samra saved my life. He told me before my operation that if I did nothing, I could have expected to only live for 2-3 months, so I am extremely thankful. I've now been cancer free for 3 years, and it's been 8 years since I was first diagnosed."
Today, Carmen is happy to take her dog, Dieter, for a walk every day, and enjoy the occasional glass of wine with her friends.
"After the operation, I lost 30 kilos, so I wanted to make sure I maintained a healthy lifestyle. My dog Dieter was also so devoted to me and gave me real joy every day. It was just so lovely to have a purpose to go for a nice bush walk with him daily, whilst also making sure I felt good!"
"What I've been through is something that I will never forget. One downside is that I have become a bit of a hypochondriac and worry every time I get any pain in my stomach- although it is quite normal as the scar tissue often gives me pain. In all honesty, I would advise anyone to check out any long-term pain they have, and not hesitate to have the surgery. It was a tough road to recover from, but I wouldn't change anything about it. But overall, I am just so grateful to be alive to enjoy and appreciate every day. Whether it's with my wonderful husband who was the most amazing support whilst I was at my lowest, my friends, or even my dog, I just take each day as it comes!"