Put Your Foot Down walks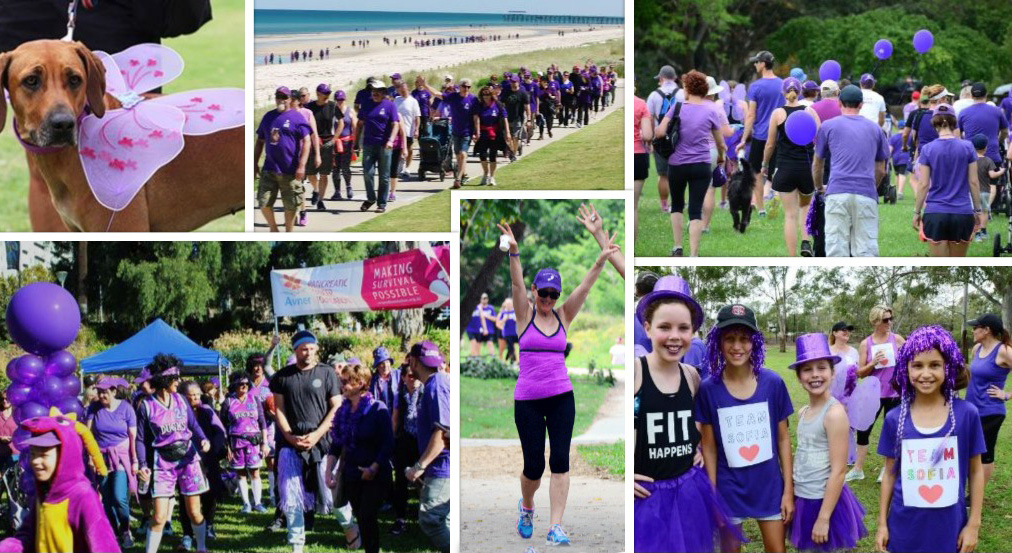 Our Put Your Foot Down walks are the original nation-wide walk event for the pancreatic cancer community, held in seven national cities in Australia. 
In 2019 the Put Your Foot Down walks in Hobart, Perth, Melbourne, Townsville, Sydney and Adelaide drew almost 3,000 walkers and raised over $250,000 for pancreatic cancer research.
Importantly, the walks are a supportive forum for people who have been impacted by the disease to come together, share their experience and do something that makes a real impact.
We have some important changes to share about the Put Your Foot Down walks in 2020 - please see the links below:
Townsville - September 20 TBC- Rockpool Headlands 
Sydney - Postponed TBC - Manly Beach
Brisbane - September 13 - New Farm Park
Adelaide - November 1 - Grange Jetty Reserve
Please make sure you subscribe to our newsletter so we can keep you updated on registration dates and event details.
Purple Footprints
If you were not able to attend a national Put Your Foot Down walk in 2019, you can click through to the walk reports and image galleries on our facebook page below.