Ryan's story: Part 2 - Keep on Fighting!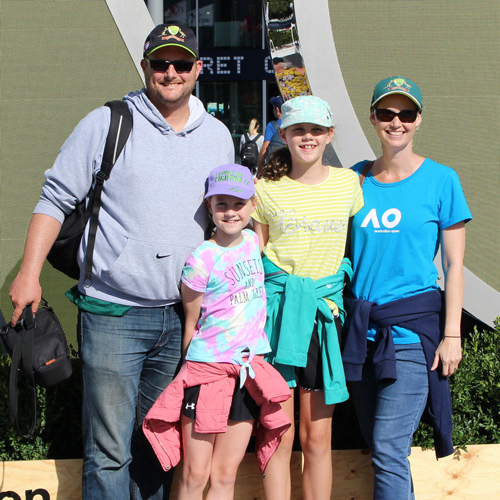 The story continues…
This year marks a number of milestones for me. My daughter made it to high school, I made it to 40, and I made it as a five-year survivor of pancreatic cancer.
A few years ago, I wrote a first installment of my story, this is Part II.
I remember early in my diagnosis searching Google for survivor stories to find some inspiration. I would find the odd story from a few years back, but then hear nothing more, and be left wondering were they still around to add to the story.
Well, I'm still here. I am now an annual walker and fundraiser for the Avner's Pancreatic Cancer Foundation and have been able to share my experiences with other people in treatment – letting them know what helped me through that difficult time. There have been set backs and challenges, but I continue to fight, and continue to rack up memories and experiences with family and friends
To give a quick overview of where I have been, I was diagnosed in May 2013 and had an extensive Whipple procedure in July 2013 where I struggled to recover well enough to have chemotherapy. I managed to have two separate batches of chemo and a round of radiation, before ending my initial treatment in November 2014.
I was well enough to blow a knee out playing basketball in 2015 – so had some more surgery, before getting through 2016 without any surgery! Unfortunately a couple of tumours turned up on my liver in April 2017, resulting in more surgery to remove the tumours and another few months of chemo.
While the return of the tumours was confirmation that the battle continues, and is likely to get me in the end, I have managed to go on living a full and rewarding life – working and travelling, watching my family grow-up, and creating lots of memories.
It has also allowed me to watch the percentage of survivors gradually increase, and to see new developments and treatments that seem to be improving the statistics all the time.
These developments give people with new diagnoses hope and continue to encourage and motivate those undergoing treatment. Hope and encouragement remain the two things I appreciate the most as I look towards the next test and the possibility of the next treatment.
Last time I signed off wanting to tell you what life was like after beating pancreatic cancer. While I might still be in the middle of my journey, and unlikely to ever completely beat the disease, I want to encourage those going through all the ups and downs of treatment that you can achieve so much and go on to do many amazing things after diagnosis. You can help others, build memories for yourself and make a lasting impact on the future.
Keep fighting!