Take Action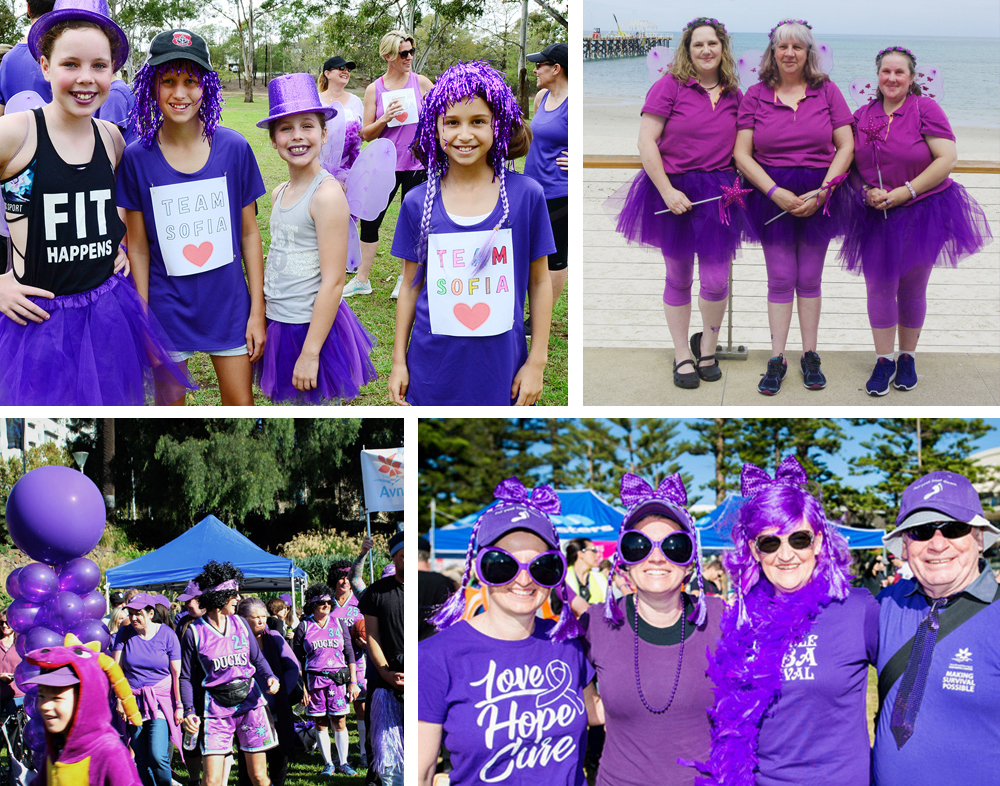 There is no end to the number of ways that you can get involved and support pancreatic cancer research. If you are looking to get involved in the fight against pancreatic cancer, our team has created a collection of fundraising ideas for cancer patients that you can reference for your next event. Host your own fundraiser today and our team at PanKind are here to support you with inventive ideas about how to raise funds for cancer treatment. Start brainstorming and get fundraising with PanKind today!
The importance of fundraising for cancer patients
As Australia's only pancreatic cancer charity, PanKind requires the assistance of many generous patrons to ensure that our work is carried out to the highest possible standards. It is our mission at PanKind to fund cutting-edge pancreatic cancer research, and the support that is received through our many channels including fundraisers, ambassadors, merchandise sales and volunteers is vital to ensure that we can meet our goals. No matter how you decide to take action, your efforts are always appreciated by our team and by the patients themselves who look forward to a greater pancreatic cancer survival rate in the future. 
Thank you for supporting PanKind and our mission, to triple the pancreatic cancer survival rate by 2030 and dramatically improve the quality of life for those impacted by the disease. There are many ways to take action from making a donation to joining an event or fundraising.
We have various donation options in our ways to give pages, however, if you would like to Take Action and fundraise, here are just a few of the ways you can get involved.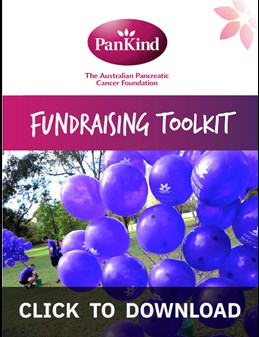 Create Your Own Fundraising Event
By creating your own event, you can tailor your fundraising to suit you and the people who are most likely to support your fundraising efforts. We are happy to guide you through how to do a fundraiser for cancer and can also help you through the organisation process so that you can make the most out of your fundraising event.
Sports Fundraising
Keep fit, challenge yourself and raise some funds for pancreatic cancer research by hosting a sports-based fundraiser! Join one of our running, swimming or cycling events around Australia and experience the benefits of sports fundraising for yourself. When considering how to raise funds for cancer patient treatments, sports are the ideal way to get a group together for a great cause.

Join a walk
Our Put Your Foot Down walks are the original nationwide walk event for the pancreatic cancer community, held in seven national cities in Australia. Designed for everyone to enjoy, you can have fun, get fit and show your support for Australia's only dedicated pancreatic cancer charity.

PlayinPurple
If you are involved with a sporting club, get your team to don some of our Purple Socks and Play in Purple this year. Playing in purple is not only a great way to show your support for the commitment that PanKind has to leading pancreatic cancer research but to help raise awareness in the larger community.

Remember September
Every September, people from all around Australia take on this rewarding challenge in honour or in memory of someone special. This is a great way to show your support for the work PanKind is doing while helping to raise the funds needed to increase the survival rate of pancreatic cancer patients in Australia. Not only will you be supporting pancreatic cancer research, but you will also be doing something amazing for your health and wellbeing at the same time!
Get involved with an Upcoming Event
There is always something happening at PanKind. We firmly believe in bringing Australians together in support of cutting-edge research is one of the best ways to achieve lifesaving results. 
Whether you're looking to volunteer for cancer patients to lend your emotional support to those enduring a trying time in their lives or you want to know how to do a fundraiser for cancer, our team at PanKind has the program or the event perfect to participate in. The more people that get involved in our events, the more likely they are to then take action in their own fight against pancreatic cancer — and we couldn't be happier to have you involved. Check out our upcoming events and find out what's happening near you to register today.
Stay in touch by subscribing to our newsletter and never miss a beat on the happenings around the PanKind community. Whether you're looking for the best cancer support groups near me or you want to volunteer for cancer patients, PanKind is here to help you to get involved in their life-changing mission. To learn more about our events or to host a fundraiser of your own, please feel free to connect with our team today for additional support.