Play in Purple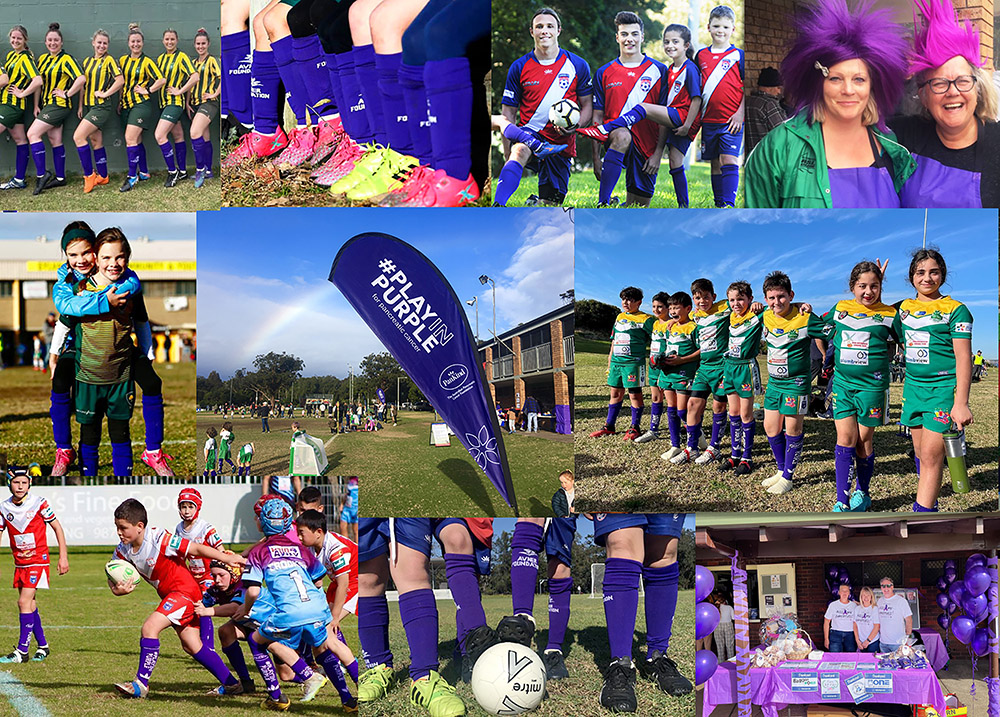 #PlayinPurple 2024
Key information for the 2024 campaign
#PlayinPurple will return to sports fields across Australia once again in 2024.
Stay tuned for further details, to be released very soon.
In 2023, we launched PanKind winter beanie's to keep you warm on the sidelines or before your game.  Beanies cost $20 and all proceeds support pancreatic cancer research. Buy yours here!
The team at PanKind are here to help so if you need any support or advice, please reach out via email:  playinpurple@pankind.org.au
The success of #PlayinPurple is thanks to everyone involved and determined to make a difference.
About the campaign
#PlayinPurple for pancreatic cancer is a national campaign that turns sports fields across Australia purple for pancreatic cancer. 
Now in its 9th year, #PlayinPurple continues to grow across all geographies and sports codes with players of all ages getting involved and passionately playing in purple socks on one weekend of their local season to raise critical awareness for pancreatic cancer.
If you're a member of a sporting club - football, rugby league, AFL, netball or anything in between, you can get your club or team involved in #PlayinPurple.  The #PlayinPurple weekends happen at the end of July, but you can also simply choose one weekend of the season that suits your club and purchase your purple socks from the online store.  We'll support you with posters for your ground, social media tips and the option to create a club page on our fundraising platform!
PanKind CEO, Michelle Stewart, is excited to see players of all ages participating in the campaign this year, saying "awareness on this scale is exactly what we need to help shine a light on this disease and this campaign is a wonderful opportunity to increase engagement between clubs, players and the community, all participating for a very important cause – pancreatic cancer awareness. We cannot thank local clubs and the many associations enough for their support".
If you play one of Australia's major sporting codes, we have created specific information for you. Click through the buttons below to find out more!