Play in Purple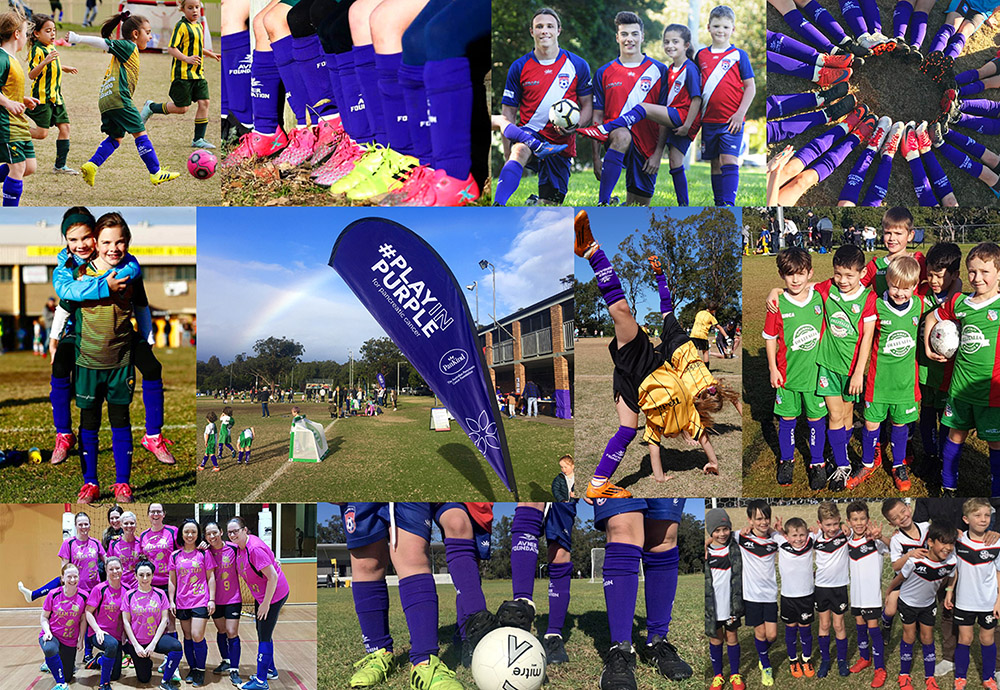 #PlayinPurple 2023

We are excited to announce that #PlayInPurple will occur again in 2023, with dates in July to be confirmed soon.
Until then, you can take a look at the video below from 2022, and the Football NSW article at the bottom of the page. 
Get ready, it's almost time to #PlayInPurple!
Proudly supported by:

The campaign is supported each year by Football NSW, and you can read the 2022 article on their website.
The success of #PlayinPurple is thanks to everyone involved and determined to make a difference.