Play in Purple 2021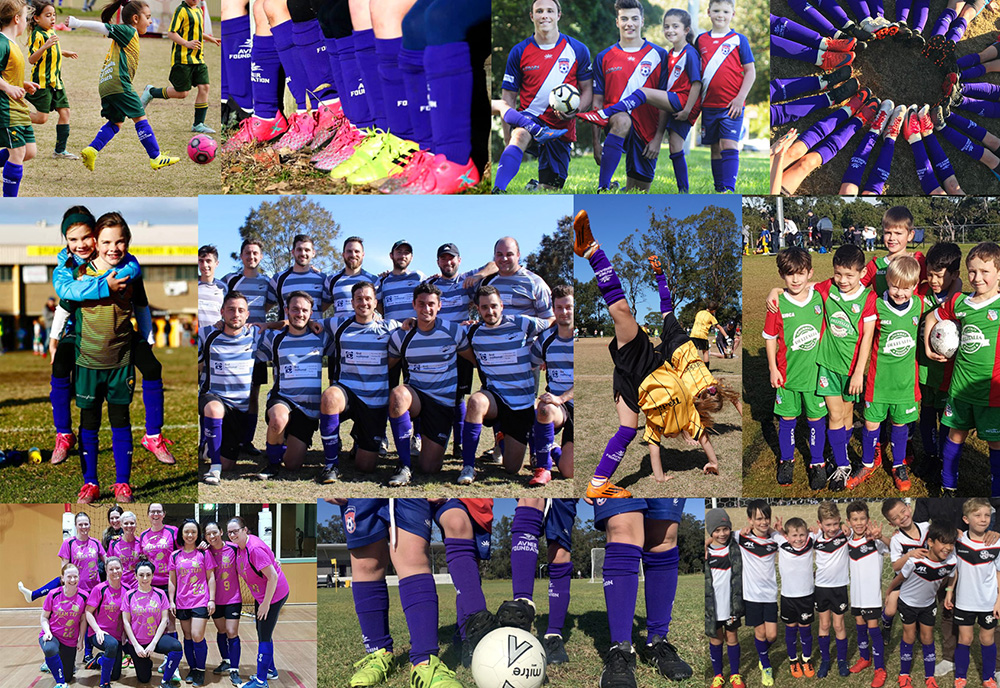 #PlayinPurple
The national awareness campaign that turns sporting fields purple across Australia for pancreatic cancer will run on the weekends of June 12/13 and 19/20 this year, with a 3rd weekend announced for June 26 & 27.
PLEASE NOTE: Any socks ordered after May 20 will only be delivered in time for players to particpate on the weekend of 26/27 June!
#PlayinPurple is now in it's 7th year and continues to grow across Australia, being embraced by football players from all codes ages and geographies, all passionately playing in purple socks on one weekend of their local season to raise critical awareness for pancreatic cancer.
Isabella Di Manno started the campaign in 2015 after the sudden death of her fiancee's mother to the disease and saw this as the perfect way to raise awareness and critical funds into research, improving diagnosis and treatment. In 2015, 300 pairs of purple socks started what today is a national movement with grass roots football at the centre.
PanKind CEO, Michelle Stewart,  said "We are excited to see playing fields Australia-wide turning purple for pancreatic cancer, and awareness on this scale is exactly what we need to help shine a light on this disease. This campaign is a wonderful opportunity to increase engagement between clubs, players and the community, all participating for a very important cause - pancreatic cancer awareness. The support across Australia continues to grow with high-profile sporting organisations getting onboard and for that we are incredibly thankful."
Incredibly the participation grow across clubs, codes and regions each year, and reading the testimonials and talking to players, its clear the campaign unites people and communities through active participation.


The #PlayinPurple 2021 campaign will again be supported by Football NSW, Football West, Capital Football and high-profile associations as well as A-League Clubs Sydney FC, Western Sydney Wanderers and Perth Glory, with both clubs sharing key campaign messages and offering high participating clubs free match day tickets for the 2022 season.
Key information for the 2021 campaign:
#PlayinPurple runs on three weekends of June 12/13, 19/20 and 26/27 (clubs choose their round to
play in purple socks)
All players, clubs and codes are encouraged to participate Australia wide, with a simple change of your local club socks to purple socks for one weekend!
PanKind purple socks are $15 per pair and the funds raised will go directly toward pancreatic cancer research
A brand new 2021 purple sock design will be unveiled this year
A #PlayinPurple pack including a social media guide is provided to each club. Campaign hashtags #playinpurple #pancreaticcancer @pankindfoundation 
Clubs and associations are able to make a direct donation to PanKind.
The online store is now closed ! Any socks ordered after May 20 will only be delivered in time for players to particpate on the weekend of 26/27 June!
Clubs can contact us for support and to order in bulk for your players. Express your interest
via email: playinpurple@pankind.org.au

Download a Participation Pack with photo suggestions and a social media guide to help you on your #PlayinPurple weekend.


 


 



The campaign is supported each year by Football NSW, and you can read the 2021 article on their website.

The success of #PlayinPurple is thanks to everyone involved and determined to make a difference.