Who We Are
Our mission is to dramatically increase survival rates and quality of life of those impacted by pancreatic cancer. Pancreatic cancer is a complex problem that we are committed to tackling through a national, collaborative approach. Learn more about our approach here.
Board: Many of our Board knew Avner personally and, over a decade later, are still inspired by his compassion and determination to achieve great things. Meet our Board.
Team: PanKind Foundation is run by a small, dedicated team of staff. Meet our team.
Scientific Advisory Panel: PanKind Foundation Scientific Advisory Panel is made up of globally recognised scientific and medical experts. Meet our Scientific Advisory Panel.
Ambassadors: Our Ambassadors play an important role in raising awareness of pancreatic cancer and supporting and promoting the Foundation to help us raise funds for pancreatic cancer research. Meet our Ambassadors.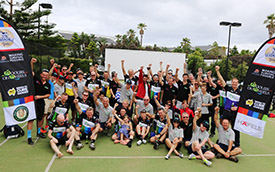 Partners
Our corporate partners share our determination to beat pancreatic cancer. Their support helps drive us closer to achieving our mission. Learn more about our partners here.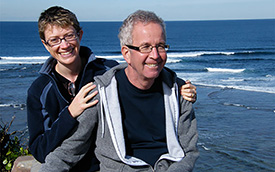 Our history
Avner and his wife Caroline, established Avner Pancreatic Cancer Foundation to raise awareness and funds for pancreatic cancer research in the hope that future patients and their families would face better outcomes. Their vision remains at the heart of our organisation to this day. Learn more about Avner and the history of the Foundation here.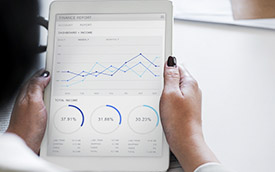 Financials and Annual Reports
PanKind Foundation believes in maintaining financial transparency and helping donors, potential donors and stakeholders understand the accounts and costs associated with running the Foundation. Learn more about our financials here.
Read the about latest research and community news here.
Contact us here for any general or media enquiries.
Read our Privacy Policy.