Ways to Give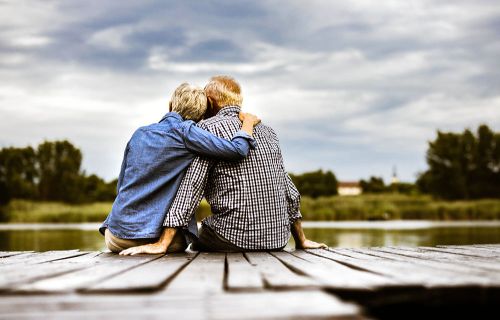 Why donate money to cancer research 
Over 4,000 Australians are diagnosed with pancreatic cancer every year, making it the eighth most common form of cancer in the country. Pancreatic cancer continues to have a massive physical and emotional toll on families — with various treatments only managing the disease.
We can continuously fund cutting-edge research across top  institutions and increase survival rates through regular pancreatic cancer research donations. These facilities are responsible for developing screening tools that detect early signs of pancreatic cancer or examine human cancer cells over time to understand how the disease impacts patients. 
Since founding PanKind in 2008, we have raised more than $11 million from cancer research donations funding the best research instituitions in the country. Our mission is to triple the survival rate of pancreatic cancer by 2030 and improve the quality of life of all patients — play your part by donating money to cancer research today.
Thank you for supporting PanKind, The Australian Pancreatic Cancer Foundation in our mission to dramatically increase survival rates and quality of life for pancreatic cancer patients and their families
Here are a number of easy ways to give:
Making a Donation
No matter the size of your cancer research donation, please remember every dollar counts. Not only will your donation be used to fund cutting-edge treatment research, but it will contribute toward improving the quality of life for pancreatic cancer patients. 
You can choose to make a one-off donation or a recurring monthly gift of support. Simply select to give regularly when setting up your donation. Here are the following ways you can donate to cancer research with PanKind:
Donate online

—

Click here

to make a tax-deductible donation online using a credit card (VISA, Mastercard or American Express). All online credit card transactions are made via our fundraising partners which deploy secure transaction processing.

Making donations online is the easiest and fastest way to send your contribution. 

Donate offline

—

Download

and complete our donation form to make a tax-deductible donation offline using a credit card (VISA or Mastercard), cheque or direct deposit.

In this form, you'll be asked to provide a few personal details, and if you're comfortable sharing, make your donation to honour the life of someone who has lost their life to pancreatic cancer. 

Other

—

If you would like to make a non-monetary donation to PanKind,

contact us

to discuss other options for donation.
Tax-deductible receipt and Endorsement as a Deductible Gift Recipient (DGR1)

You can also support the work of PanKind through a number of established donation channels including:
Play your part in funding life-saving pancreatic cancer research 
Whether you or someone you know is living with pancreatic cancer, donations are a fantastic way to get involved and make a difference. Take action today and show your support by donating PanKind.
Become more involved in raising awareness and vital funds, and Take Action for Pancreatic Cancer research! By getting involved in fundraising, volunteering or joining us at one of our many community initiatives you will become a powerful and empowered supporter dedicated to making a difference.