Beak & Sons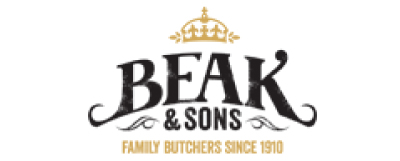 Beak & Sons are a local and family-owned food-processing business with over 25 years experience dealing in fresh cut and value-added meat products, fresh soups, sauces and prepared meals. 
They are a stable and dynamic business with state of the art plants in NSW and QLD with customers including the major retail chains and foodservice clients both within Australia and overseas.
Chairman, David Beak and the Beak & Sons business have been committed to PanKind (previously) Avner Foundation from the very beginning. Beak & Sons gourmet sausages are donated to all the 'Put Your Foot Down' walks held across the country and are an important source of revenue for our popular "Sausage sizzles." In addition, their enthusiastic staff has volunteered at many of the walks and Beak & Sons have generously supported 'The Best Things in Life' corporate dinner held each year in Sydney.