Woolies Wheels and Walks 2021
Tuesday, June 1, 2021
In 2021, Woolworths Group once again partnered with Tour de Cure to help raise vital funds for cancer research, support and prevention initiatives with a 3-day ride from Wollongong to Sydney, stopping in Huskisson and Bowral and finishing at Woolworths Head Office. Staff, partners and sponsors united at Bella Vista to take part in a local walk, welcoming the riders in from their 3 day ride in the afternoon.
The ride would see the team cover almost 350km across NSW, visiting Woolworths stores and primary schools in the region, to help raise awareness about cancer prevention, and encourage kids to embrace a healthy lifestyle.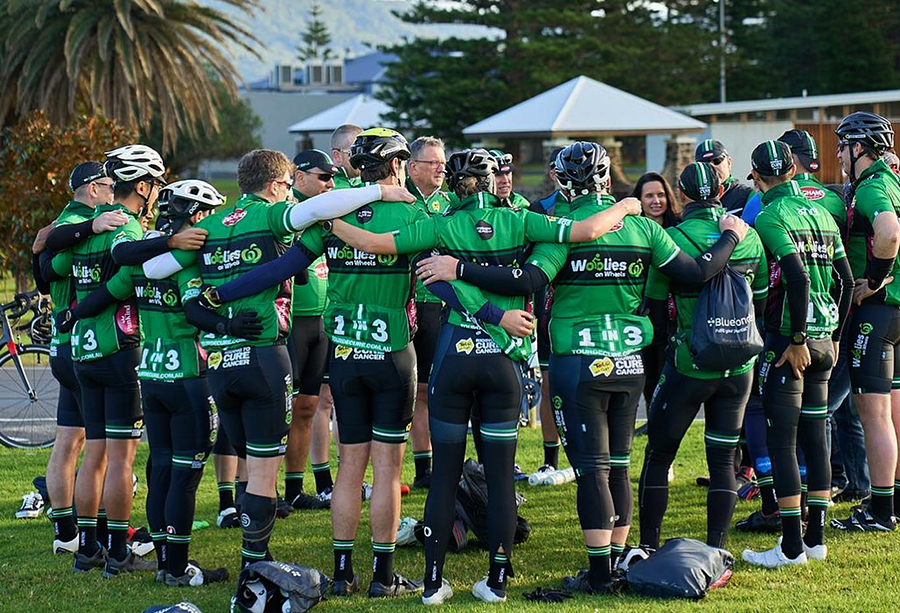 Tour de Cure and Woolworths have been long-term supporters of PanKind and have raised over $1 Million for pancreatic cancer research since our partnership started in 2014.
Corporate Partnerships and Marketing Director at Tour de Cure Australia, Ryan Lonsdale said "Woolies Wheels and Walks is a wonderful way of connecting teammates and employees from all areas of the organisation, to give back to the community in which they are so heavily invested. Our core objective is to support and fund researchers, surgeons and clinicians who dedicate their careers to finding a cure for cancer."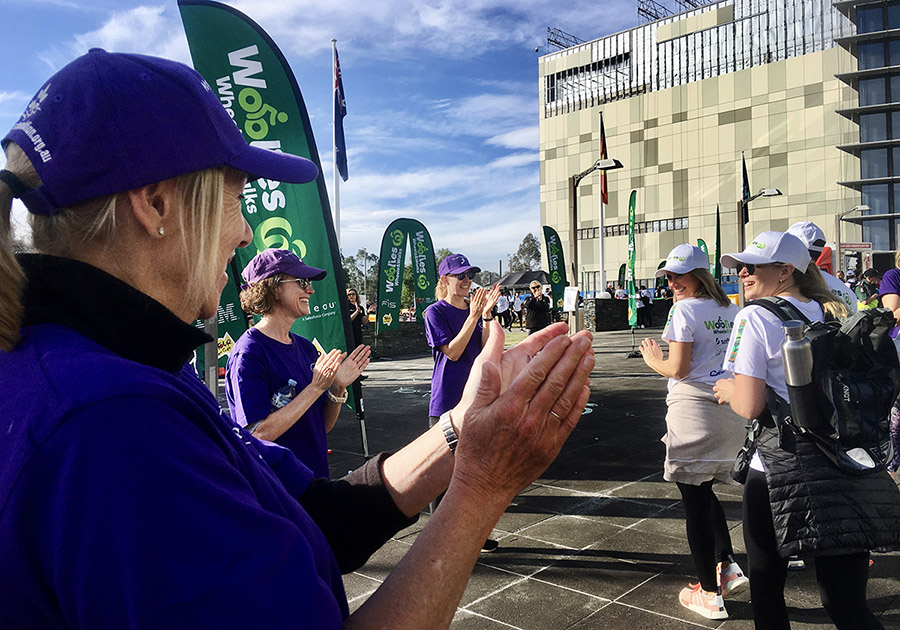 Michelle Stewart, PanKind CEO said "We congratulate and thank Tour De Cure and Woolworths for their long term support of PanKind and pancreatic cancer research. Our partnership is one of the most significant for pancreatic cancer research funding in Australia, enabling many promising projects with the objective of achieving scientific breakthroughs." Michelle continued, " We are confident that with increased focus and funding for this disease that we will see much needed improvement in survival and quality of life for patients."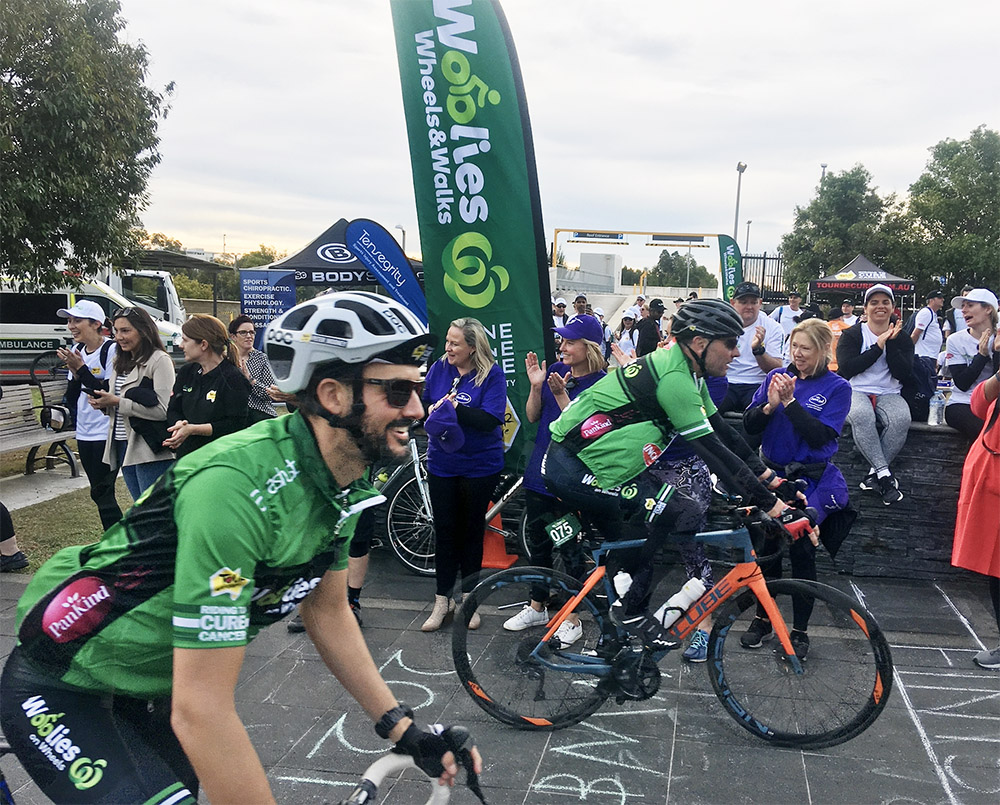 As well as all those who took part on the walk at Bella Vista, we would like to specifically thank all riders, support staff and partners for taking on this monumental personal commitment and significant challenge to raise funds for cancer research. We look forward to sharing how the funds raised will benefit pancreatic cancer research. 
Director of Property at Woolworths Group, Ralph Kemmler, said "It's wonderful that the event has grown to become so much broader, and grass roots based, while Woolies Wheels and Walks is becoming progressively more ingrained as a key platform in the Woolies wellness culture it has retained the strong link to PanKind."
In 2019, the Tour de Cure and Woolworths collaboration generously funded the a large portion of the work of Dr John Hooper and Prof. Eva Bezak