Trek for Research: Larapinta Challenge 2021
Thursday, February 18, 2021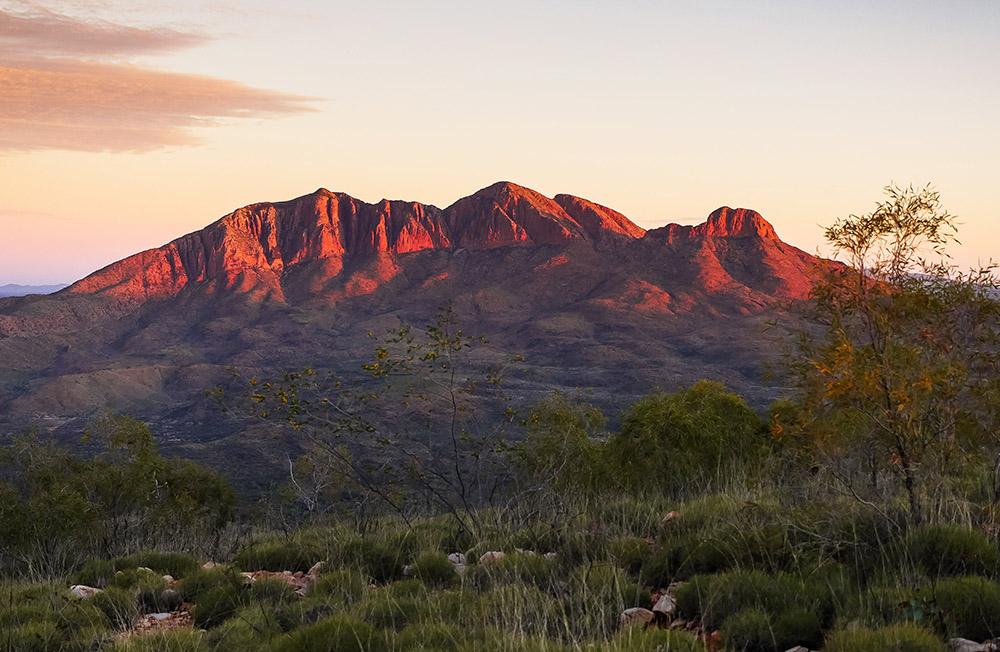 Pancreatic cancer is predicted to become the third biggest cancer killer in Australia in 2021. Medical research is the key to improving survival rates, but we need your help.
The PanKind Trek for Research: Larapinta Challenge 2021 is open to our community and is designed to provide the experience of a lifetime in the Australian Outback while raising funds for life-changing medical research projects to aid in the prevention, treatment and management of pancreatic cancer.
PLEASE NOTE: Due to the impact of COVID-19 this event has been re-scheduled to 29 July, 2022. 
On this adventure, you will be able to trek through the Australian outback on one of the most spectacular walking tracks in the world—the Larapinta Trail.  From the old Alice Springs Telegraph Station to the peak of Mount Sonder, the trail stretches 223 kilometres along the backbone of the West MacDonnell Ranges. Over 5 days, you will journey along the most spectacular and rewarding sections of the trail, trekking over 60 kilometres. You will follow Aboriginal Dreaming tracks and explore the beautiful mountains, valleys, rivers and the dramatic desert landscapes of the Red Centre.

Watch Caroline talk about the Larapinta Trek for Research
By day, you'll trek through the ochre-landscapes of the outback, witnessing the sacred sites of the Arrernte people and by night you'll camp under the stars, falling asleep to the sounds of native wildlife.
Michelle Stewart, PanKind CEO is encouraging those passionate about supporting pancreatic cancer research to be part of the experience, "We are excited to be able to offer our supporters the opportunity to make an impact for pancreatic cancer while experiencing one of Australia's truly iconic travel experiences. All funds raised from this unforgettable challenge will allow PanKind to fund more ground-breaking research and provide valuable support to patients and their families. We look forward to you joining us."
Find out more about the trek and register here