Supportive Care App launched
Monday, October 17, 2022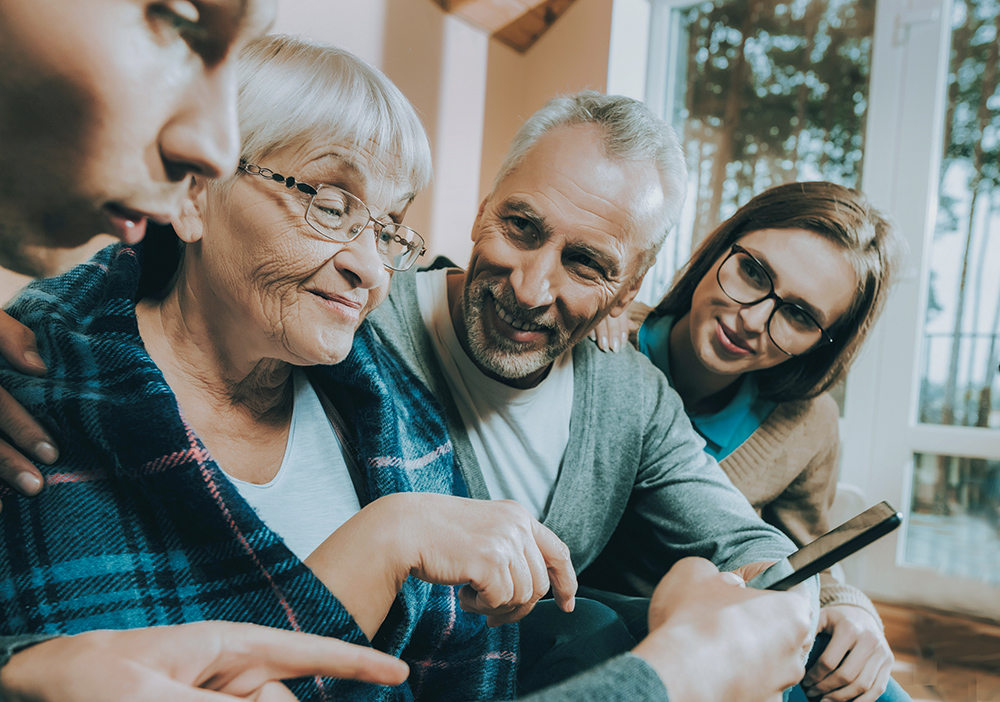 PanKind, The Australian Pancreatic Cancer Foundation, today launches ManyHands, a mobile phone App that allows people diagnosed with pancreatic cancer and their carers to mobilise their networks to better meet their supportive care needs. The App is the latest addition to the Patient & Carer Hub, providing an extensive range of online resources for Australians affected by pancreatic cancer, which is now the third biggest cancer killer of Australians.
ManyHands is a free clinician-led, evidence-based mobile phone app that transforms supportive care in the home and enables those dealing with a pancreatic cancer diagnosis to mobilise family, friends, and colleagues to provide the practical and emotional support needed to successfully adjust to their diagnosis, treatment and ongoing cancer journey. Research shows that up to 90% of supportive care is managed by friends and family at home, outside the hospital setting.
Michelle Stewart, PanKind CEO, said "We are delighted to launch ManyHands during carers week and in doing so, provide simple, practical support for those who are coordinating supportive care for people with pancreatic cancer." Michelle continued, "When someone is diagnosed with pancreatic cancer it is a very stressful experience for all involved.  Family and friends would like to be able to help to lighten the load but channelling that willingness into practical support is difficult, time-consuming and occasionally misguided. The ManyHands App provides a simple way of coordinating the tasks that would make a meaningful difference with the people willing to take them on. It also includes tips for friends about how to help and what to say when often it all seems so overwhelming."

The App is designed to provide support in a new way by engaging, informing and empowering the immediate networks of the patient and carer, to provide better supportive care, when it is most needed. A transparent and easy-to-navigate roster system to help coordinate the tasks the family needs support with from those closest to them, providing certainty that ongoing and regular support is available and readily accessible.
Retired engineer Milton Kirkwood experienced first-hand the gap that exists for carers of pancreatic cancer patients and believes the App will assist those in need at a critical time, "after my wife's pancreatic cancer diagnosis we were in shock and faced a very challenging time without really understanding how to best manage what lay ahead. The ManyHands App would have been invaluable in helping us coordinate the help we needed from family and friends, whilst also providing some important tips on how to manage our supportive care needs. The App will be a huge help to people faced with similar circumstances."
ManyHands key features to help fill the supportive needs gap for people living with pancreatic cancer and their carers:
Practical support that makes a difference when dealing with the challenge of a pancreatic cancer diagnosis.
Turns offers of 'let me know what I can do' into a list of practical tasks, managed from your phone
When it is hard to keep on top of everything, ManyHands can make it easier to ask for help.
Using inbuilt suggestions, create your own task list: walk the dog, school pick up, laundry, shopping, gardening, visits to the specialist etc people can accept easily and start helping straight away.
Gathers and coordinates a crew of Helpers in one place, invite them straight from your phone's contact list
Holds all key information in one place
Helpful articles about pancreatic cancer and tips for supporting families
The ManyHands App is available as a free download on your phone from the buttons below:



Pancreatic cancer is the third most common cancer killer in Australia and has a devastatingly low five-year survival rate of only 12.2 per cent. Last year the disease claimed almost as many lives as breast cancer. Over 4000 people will be diagnosed with pancreatic cancer this year, and 80 per cent of patients will die within 12 months. It has the lowest survival rates of all main cancer types.
PanKind, The Australian Pancreatic Cancer Foundation is exclusively dedicated to pancreatic cancer with a mission to triple the survival rate by 2030 and dramatically increase the quality of life for patients and their families. We aim to achieve this through a strategic focus on raising awareness, collaboration to increase progress and investing in ground-breaking medical research.
Contact our media team through our Contact us page.