Putting in the steps for pancreatic cancer in 2023!
Monday, March 20, 2023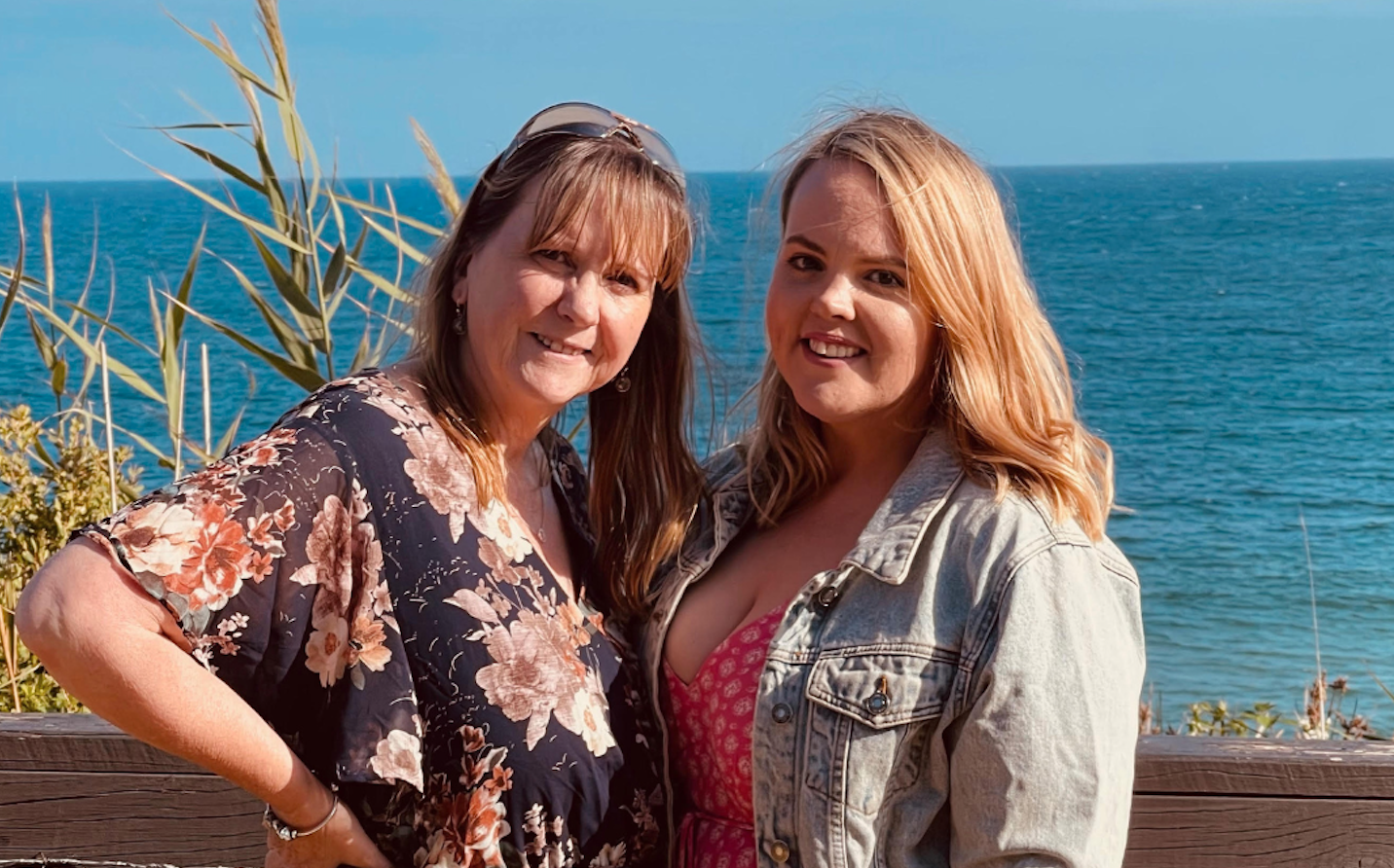 Shae Sanders has always travelled a lot, but it seems she will be travelling far more this year than ever before!
In 2023, Shae will be travelling across Australia to participate in every single #PutYourFootDown event! That's over 12062 kms travelled starting on March 26th and ending on November 5th. It's a huge undertaking, but for Shae, it's the least she can do to help spread awareness for pancreatic cancer, a cause that is now very close to her heart.
On February 7th of this year, Shae's amazing mum Suzanne was diagnosed with pancreatic cancer after experiencing symptoms for a couple of months prior. A support worker for the past 10 years, Suzanne is a naturally kind, generous, and loving person, so to see her suffering with no diagnosis was particularly difficult for Shae.
Shae said "It was just after Christmas 2022 when things started getting worse and pain in her lower back started. Despite multiple doctors, testing and even two hospital visits, the results were inconclusive. There was some inflammation in the pancreas, but they initially believed it was related to diabetes- mind you Mum has never had diabetes and up until then was a generally healthy person. Eventually, we were referred to a specialist who encouraged further testing to be done- it was in seeing a Pancreas Specialist that a tumour was found."
Suzanne started Chemotherapy treatment on the 1st of March, and so far, her journey has been difficult. As her daughter, Shae has found it difficult to help her mum through this experience. She can't take away her pain, or physically help her get through the treatment, but she can help raise awareness for Australia's 3rd highest cancer killer.
"Before the diagnosis, I knew nothing about pancreatic cancer, and I am still learning so much. But what truly astonished me is how little knowledge there is out there, and the fact that there is no early detection. I decided that the best way I can help support my mum is by taking on all 8 #PutYourFootDown walks around Australia to share her journey through treatment to help raise awareness. We need more people to know what pancreatic cancer is and what the symptoms are to give people an opportunity to detect it earlier. Just by doing this alone, I know I will inevitably provide a space for others to feel included, heard and supported."
Taking on all 8 walks is no easy feat. Outside the countless miles of travel, Shae will have to leave her mum's side as she battles chemotherapy and all its side effects. But to be able to walk for pancreatic cancer awareness and treatment she says is worth it.
"I want to start a conversation, raise awareness, raise money for research, and tell my mum's story. If I can help one family find comfort, relatability, and support, then that's one less person alone on their journey. I'm excited to go to the walk and see everyone showing their support for this disease, and recognition of my mum and everyone else living this story. I will be at every walk wearing purple, standing strong, proud, and brave. I don't know how this will end, but what I do know is that I am going to make a difference for my mum and anyone else affected by this cruel disease."
Make sure you keep an eye out for Shae when you attend your local #PutYourFootDown 2023 walk! On our social media channels, we will keep you up to date with Shae's adventures as well as her beautiful mum's journey through pancreatic cancer.
If you want to donate to Shae's walking efforts, you can do so here: https://pankind-fundraising.raisely.com/suzannesfight/
You can join Shae at our 2023 #PutYourFootDown walks for pancreatic cancer by clicking here and signing up for your local walk today!