Play in Purple launches to league
Wednesday, March 30, 2022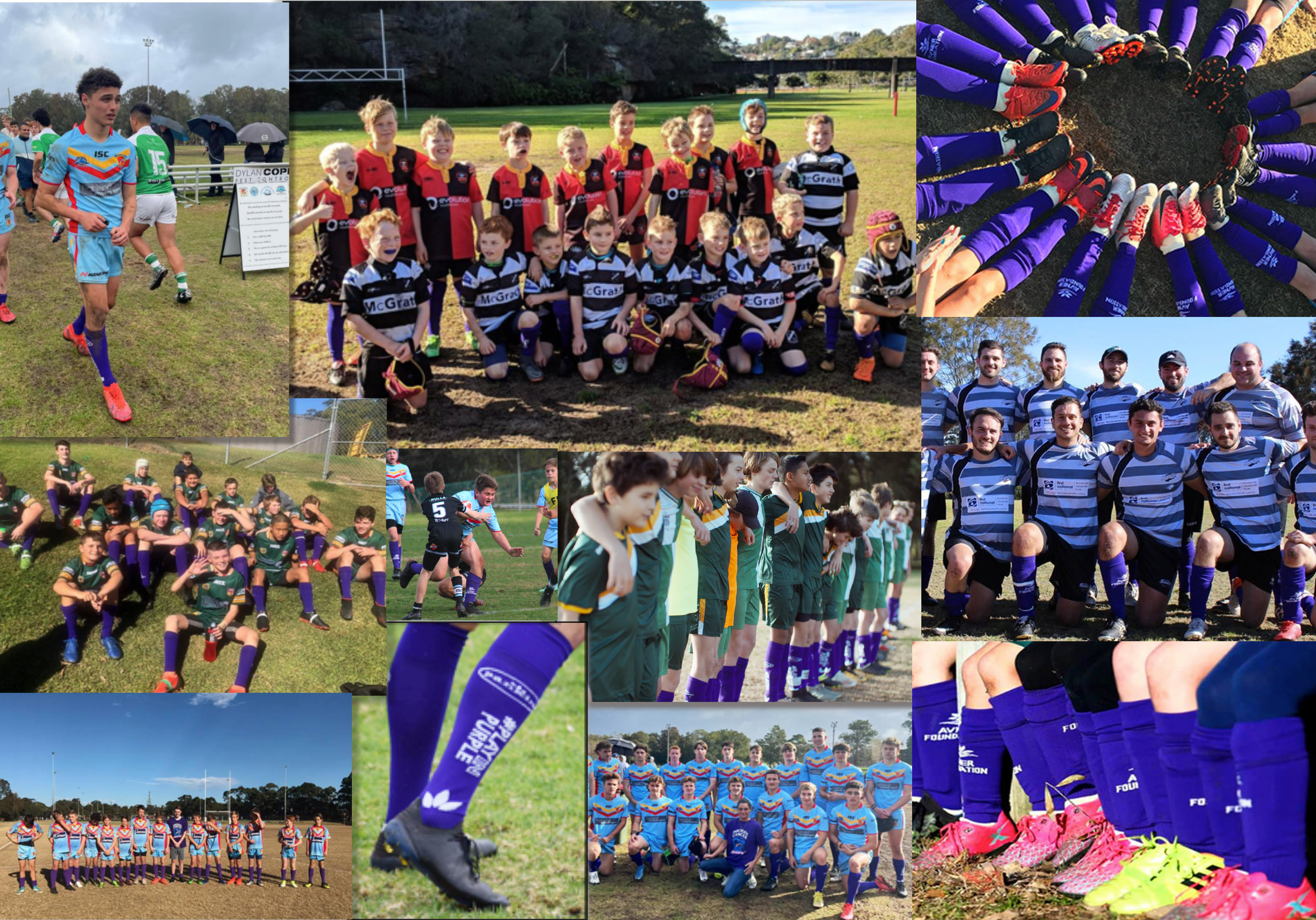 Rugby League is set to tackle pancreatic cancer through the #PlayinPurple campaign in 2022 aiming to raise critical awareness and funds for research into the disease which is now the 3rd biggest cancer killer of Australians.
#PlayinPurple started in 2015 with players from a single Sydney club wearing 300 pairs of purple socks and after growing nationally to 14,000 players, this year launches to the Rugby League community aiming to get local Rugby League clubs, players and their families to support the growing initiative and turn their footy fields purple for one round in June.
PanKind CEO, Michelle Stewart, said "we are excited to see the Rugby League community embrace #PlayinPurple and turn their own local football fields purple for this very important cause. Pancreatic cancer has claimed the lives of many Australians connected to the sport and this is an opportunity for clubs and players to do their part in raising awareness through the sport they love".
North Sydney Bears player Curtis Wilson has experienced pancreatic cancer with his dad Brad and uncle Ken, legendary league players for St George and Newtown Jets, both being diagnosed. Curtis is in full support of #PlayinPurple saying "pancreatic cancer desperately needs more awareness and funding for research. After seeing first-hand the effect it has on families and their loved ones, I encourage the rugby league community to get involved and play their own part in tackling pancreatic cancer by pulling on purple socks for one round this season for #PlayinPurple".
Bosco Bulldogs Junior Rugby League Club President Jennifer Brown will be passionately supporting #PlayinPurple in 2022, "as a club, this is one initiative players, their families and the committee can support while making a positive impact for an important national cause. I encourage Rugby League clubs and associations Australia wide to help turn footy fields purple this June and help raise more awareness of pancreatic cancer."
Key information for the 2022 campaign:
#PlayinPurple 2022 runs on two weekends of June 18/19 & 25/26 (league clubs choose their round to play in purple socks) July 2/3 is also available as a third option for clubs.
All players, clubs and codes are encouraged to participate Australia wide, with a simple change of your local club socks to purple socks for one weekend.
PanKind purple socks are $15 per pair and the funds raised will go directly toward pancreatic cancer research
A #PlayinPurple Participation Pack including a social media guide is provided to each club. Campaign hashtags #playinpurple #pancreaticcancer @PanKindFoundation 
Clubs and associations are able to make a direct donation to PanKind.
The campaign is live, socks are available on our online store: https://fcw.com.au/shop-product/pankind-foundation-socks/
Socks are delivered Australia wide in time for #PlayinPurple weekends in June
Follow our social media channels and visit our website to make sure you are updated with key dates and information:
https://www.facebook.com/PanKindFoundation  Please email playinpurple@pankind.org.au for any enquiries about the 2022 campaign.
Download the 2022 Participation Pack and visit the online store below to get socks for your club or team.