Patient & Carer Support Hub
Friday, November 12, 2021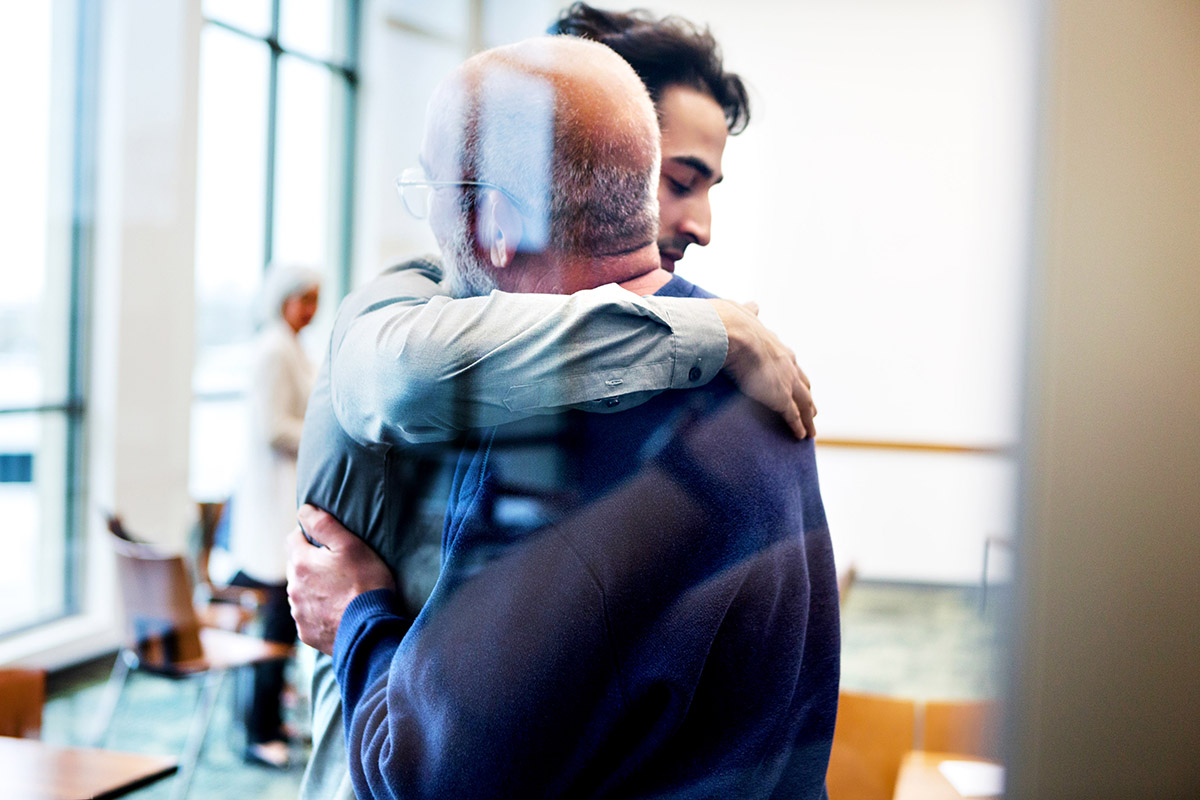 Cancer Patient and Carer Support Hub - Pankind Australia
PanKind, The Australian Pancreatic Cancer Foundation, is exclusively dedicated to pancreatic cancer with a mission is to triple the pancreatic cancer survival rate in Australia by 2030 and dramatically improve the quality of life by providing Pancreatic cancer support for those impacted by the disease.
The national Patient and Carer Support Hub for people living with pancreatic cancer has comprehensive information, additional resources and updates on available clinical trials. Through the Hub, we're able to bring both patients and their support network better tools to manage during diagnosis and treatment, from practical concerns to finding a community for mutual support. 
All about the Patient and Carer Support Hub
PanKind CEO, Michelle Stewart explains, "People affected by pancreatic cancer often experience significant distress at the time of diagnosis and can feel isolated and alone. The Patient and Carer Support Hub is a valuable resource for Australians experiencing pancreatic cancer. It can be overwhelming for people living with the disease to know where to turn, so The Hub provides trusted information, comprehensive resources and links to support services so people can find the information easily when they need it."
The Pancreatic Cancer Research Foundation and The Patient and Carer Support Hub break down the often overwhelming aspects of pancreatic cancer — reminding patients and carers alike that they are not alone — and providing practical, tangible ways for managing life post-diagnosis.  
What's in the Hub?
The Hub is an excellent resource for people navigating the disease. Medical professionals working in the pancreatic cancer space now have a single environment where their patients and their families will be able to source trusted information.
Developed to provide pancreatic cancer support to patients and carers on a pancreatic cancer journey, the Hub is also a valuable resource for medical professionals. The critical resources in The Hub draw on the experiences of those within the community to improve the experience of those going through treatment and their quality of life. It includes a variety of tools:
We created the Living with Pancreatic Cancer Booklet as a comprehensive resource for people with pancreatic cancer, as well as their loved ones. The booklet can help you understand more about diagnosis, available treatments and the planning ahead — managing work and the financial aspects of treatment. It's available as a digital or printed version.
Often, a diagnosis can feel daunting. This essential kit contains information and resources to help people understand and navigate the first few months of a pancreatic cancer diagnosis and plan for the road ahead. 
Our EmpowerED webinar series keeps patients informed of advances in the field of pancreatic cancer, supporting them with relevant information and allowing them to connect with others in the community. These webinars provide a way for remote or isolated patients to check in with and feel connected to their community. 
No one should have to face a cancer diagnosis alone. Our support groups run both in-person and over the phone, where patients may share experiences with others impacted by the disease. These groups help patients bond with others who share similar experiences — forming connections of solidarity and support. 
During treatment, it's vital that patients are nourished and receive the dietary requirements they need. Information and strategies are available to help people with pancreatic cancer or who have had pancreatic surgery manage their diet and nutrition to feel better.
New developments in clinical trials are regularly becoming available for pancreatic cancer patients. The hub connects patients and carers with information and links to access clinical and supportive care trials as part of their treatment. 
When we share our stories, we become connected and stronger. Patients and families are encouraged to share their own journeys and experiences with the disease through personal stories.
The benefits of the Hub for patients
PanKind is the pancreatic cancer research foundation you can count on to provide cancer patients and their loved ones with reliable information to mitigate their cancer journey. At PanKind, we make patients' lives easier by providing all the information they need to come to terms with their diagnosis, treatments, and the journey ahead. 
The multiple benefits of the Hub for our patients include:
Ongoing support for all stages of your cancer journey

— PanKind's

pancreatic cancer research foundation

provides ample resources throughout a patient's cancer journey. From understanding your diagnosis to navigating the first few months to dietary advice during treatment, we're here to help you along your journey.




Staying updated with research advancements

— From informative webinars to clinical trial research, our team will ensure you keep updated on all the latest research throughout your treatment.




Staying connected with others affected by pancreatic cancer

— To prevent patients from feeling alone during  their cancer journey, we can direct you to local and national in-person support groups that keep patients connected with others. 
The benefits of the Hub for carers
Our pancreatic cancer research foundation recognises the pressures carers face daily when caring for their patients. Formal and informal carers require support, whether you're a relative, friend, neighbour, or professional. Caring for patients can be challenging emotionally, physically and mentally. Knowing when to ask for help is more important than ever, as we're all human and have our limitations. Our support for carers includes:
A downloadable pancreatic cancer support booklet

Tips on how to make time for yourself 

Recommendations for financial support, services, counselling and home care support

Support groups 
Explore our caregivers page for more information to learn more about our carer support.
Take the first step and visit our Patient and Carer Support Hub today 
At PanKind, our mission is to provide resources for patients and carers to feel supported in every way as they navigate the journey together. No matter your situation or circumstances, connecting with medical professionals, other patients, and carers is always better than going alone. Browse the Patient and Carer Support Hub to receive all the support, information and tools you need from diagnosis to treatment and beyond. Together, we can improve the quality of life for cancer patients, support their carers, and triple the pancreatic cancer survival rate in Australia by 2030. 
If you have any questions, reach out to us today, and our expert team would be happy to help.