Patient & Carer Support Hub
Friday, November 12, 2021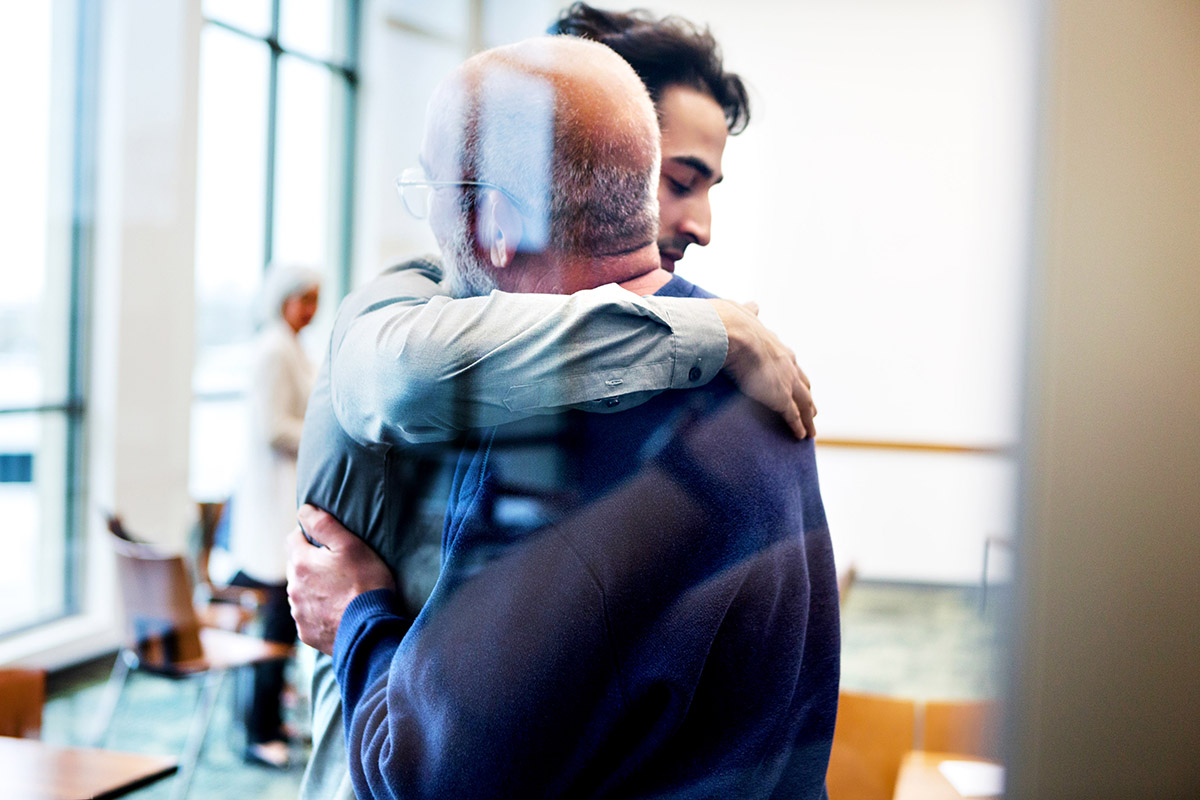 PanKind, The Australian Pancreatic Cancer Foundation is exclusively dedicated to pancreatic cancer with a mission is to triple the pancreatic cancer survival rate by 2030 and dramatically improve the quality of life for those impacted by the disease.
This November, during Pancreatic Cancer Awareness Month, we highlight our national Patient & Carer Support Hub with more comprehensive information, additional resources and updates on available clinical trials.
PanKind CEO, Michelle Stewart, said "People affected by pancreatic cancer often experience significant distress at the time of diagnosis and can feel isolated and alone. The Patient and Carer Support Hub is a valuable resource for Australians experiencing pancreatic cancer. It can be overwhelming for people living with the disease to know where to turn so The Hub provides trusted information, comprehensive resources and links to support services so people can find the information easily when they need it."
While the Hub will be an excellent resource for people navigating the disease, medical professionals working in the pancreatic cancer space now have a single environment where their patients and their families will be able to source trusted information.
The Hub features important resources developed in collaboration with qualified health professionals, patients, and carers and includes:
Patient & Carer Booklet
The Living with Pancreatic Cancer booklet is a comprehensive resource for people with pancreatic cancer and their loved ones. Available in digital and printed versions.
Newly Diagnosed Kit
Information and resources to help people understand and navigate the first few months of a pancreatic cancer diagnosis.
EmpowerED Webinars
These webinars keep patients informed of advances in the field of pancreatic cancer, supporting them with relevant information and allowing them to connect with others in the community.
Support Groups
A list of available support groups both in person and over the phone, where patients may share experiences with others impacted by the disease.
Diet & Nutrition
Information and strategies to help people with pancreatic cancer or who have had pancreatic surgery, manage their diet and nutrition to feel better. 
Clinical Trials
Information and links for patients and carers to access clinical and supportive care trials.
Personal Stories
Patients and families share their personal stories and experiences with the disease.
Visit the Patient & Carer Support Hub.
Pancreatic cancer survivor, Ian Mundell, who found information on pancreatic cancer difficult to locate, believes the Hub would have helped him whilst undergoing treatment said, "When I went through my pancreatic cancer journey, a comprehensive yet easy to navigate resource like the Patient and Carer Support Hub would have been invaluable to improving a very difficult and confronting experience. I believe patients and their families will find great support from this excellent resource."