An Inspiring Research Update for Pancreatic Cancer
Wednesday, July 5, 2017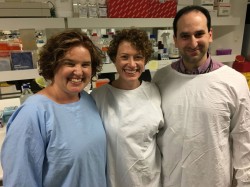 In June, Caroline was delighted to spend an inspiring afternoon with two of our Innovation Grant recipients, Associate Professor Phoebe Phillips and Dr George Sharbeen at the Lowy Cancer Research Centre (UNSW Sydney) and hear all about their work, the team's work and have a tour of their lab.
The $100,000 they each received in seed funding from Avner's Foundation has allowed Associate Professor Phillips and Dr George Sharbeen to perform work that formed the foundation for almost $800,000 competitive research funding from Cancer Australia, Tour de Cure and Cure Cancer Australia!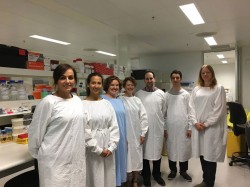 It is an incredible outcome and means that for every dollar we funded almost $4 additional funding has been invested in their research!
It is thanks to all our donors and supporters that this funding was made possible - sincerest thanks to you all for your support.