2023 Woolies Wheels and Walks Launch
Friday, February 24, 2023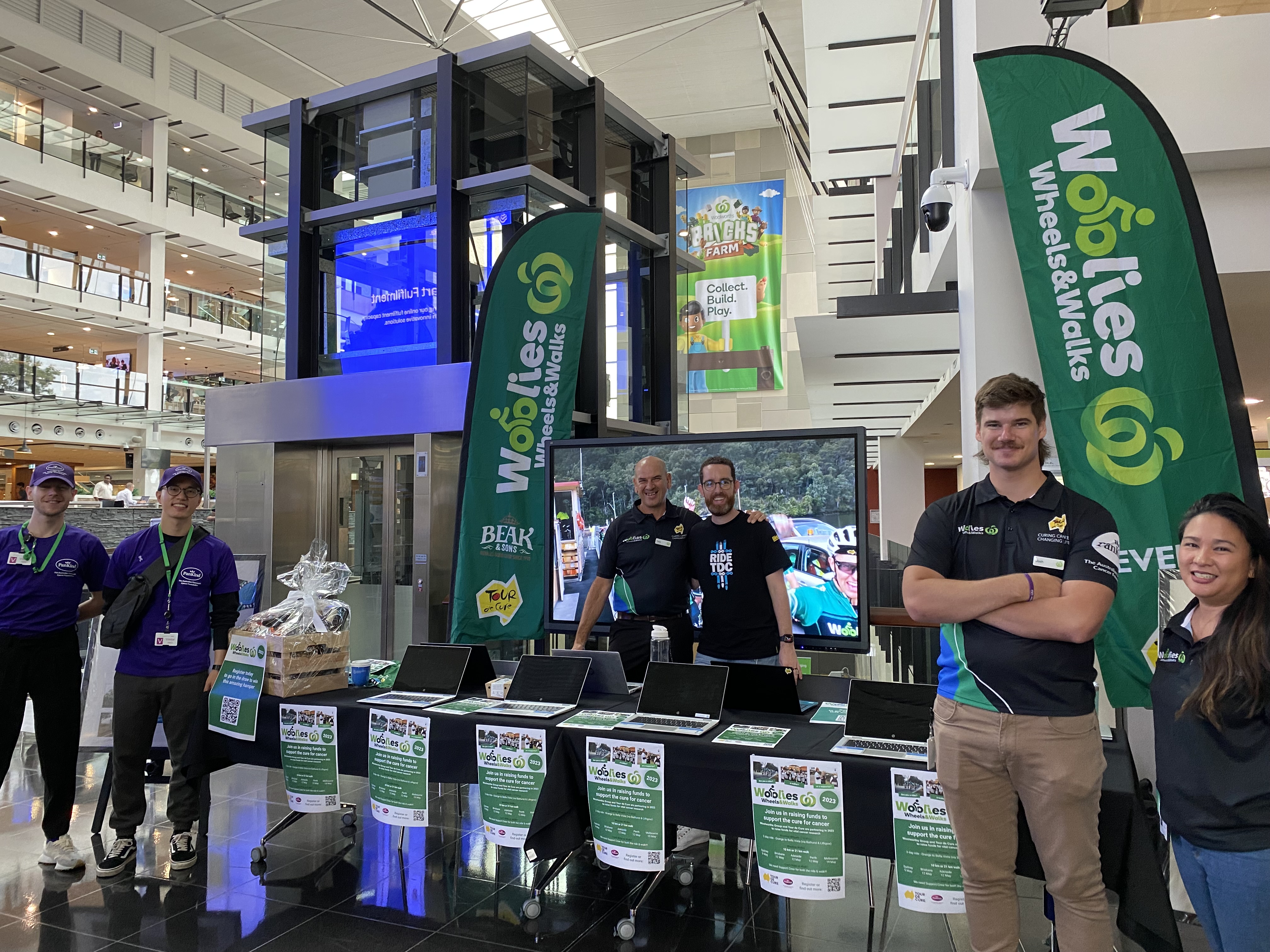 On Wednesday the 22nd of February, the PanKind Team had the pleasure of visiting the Woolworths Group Headquarters in Bella Vista for the launch of the 2023 'Woolies Wheels and Walks'!
Joined by Woolworths and Tour de Cure members, the team spent the day speaking with potential participants, handing out wristbands, and encouraging participation in this fabulous event.
Set to be held on the 9th of May, 'Woolies Wheels and Walks' is a Woolworths Group wellbeing initiative that raises vital funds for cancer research, support and prevention projects. Tour de Cure and Woolworths have been long-term supporters of PanKind and have raised over $1 Million for pancreatic cancer research since our partnership started in 2014.
Participants can choose to either partake in a 3-day bike ride, a 21km walk, or a 10km walk, all in the name of staying fit, healthy and happy whilst making a difference in curing cancer. This year, the bike ride will take participants through Orange, Bathurst and Katoomba, covering 311km and visiting Woolworths stores and primary schools in the region to help raise awareness about cancer prevention.
PanKind and Woolworths have a long-standing relationship that began with the diagnosis of our founder Avner, who was a well-respected member of the Woolworths team, where he worked for twenty-seven years as part of the Woolworths Management Board.
Michelle Stewart, PanKind CEO said "It was a great day in Bella Vista speaking with so many passionate employees at Woolworths. We thank Tour De Cure and Woolworths for their long-term support of PanKind and pancreatic cancer research. Our partnership is one of the most significant for pancreatic cancer research funding in Australia, enabling many promising projects with the objective of achieving scientific breakthroughs."
PanKind is thrilled to once again be involved in this fantastic initiative and look forward to seeing the amazing results from the dedicated group of individuals taking on the 'Woolies Wheels and Walks' challenges in 2023.