2023 Research Grants announced
Thursday, November 16, 2023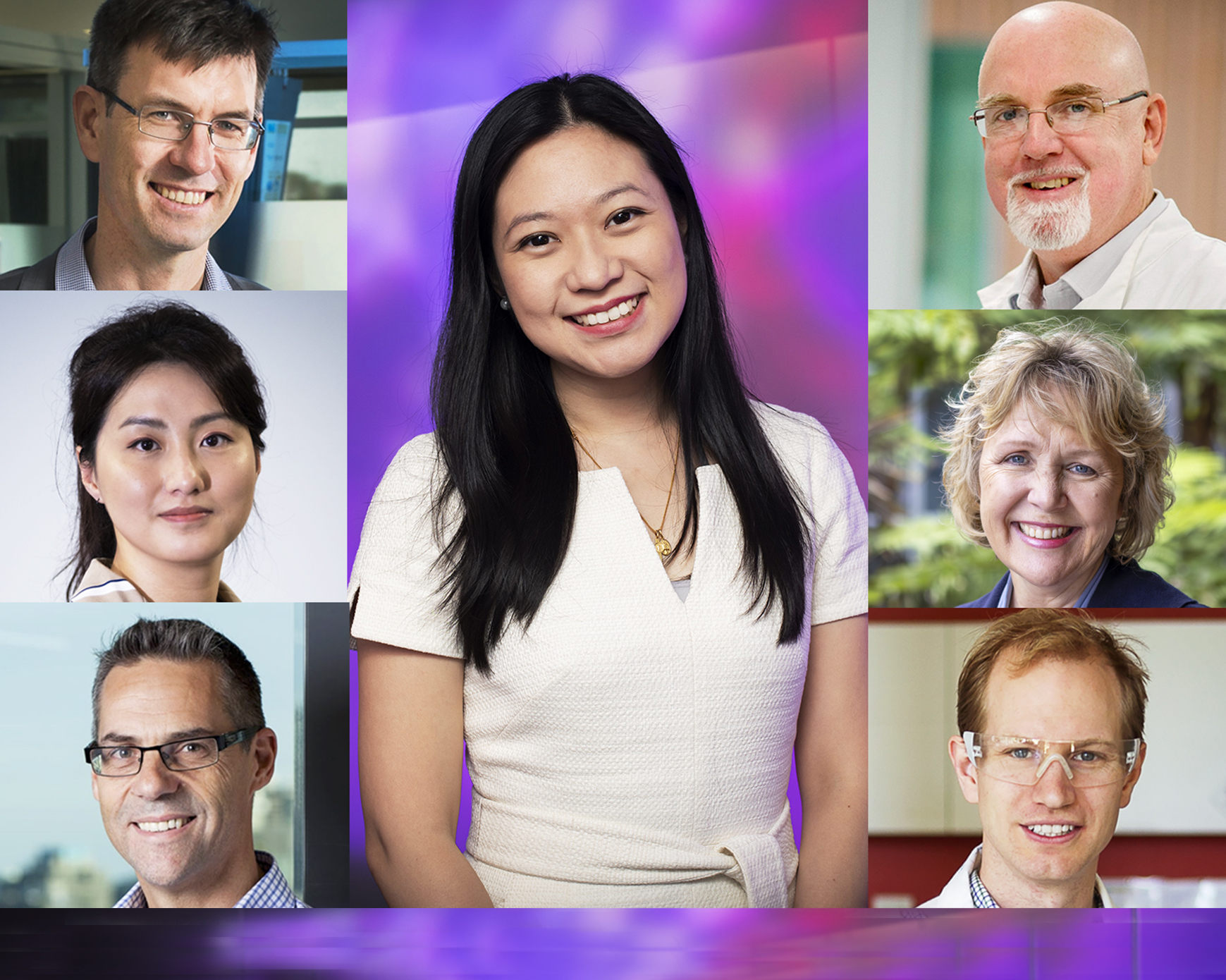 PanKind The Australian Pancreatic Cancer Foundation announces today, on World Pancreatic Cancer Day, the successful grant recipients in the 2023 grant round, committing a further $1.87 million in research funding into pancreatic cancer, a disease with the lowest survival rate of all major cancers.
The investment will be shared between seven promising research projects involving scientists from leading institutions around Australia and will fund important projects in the areas of early detection and new treatments.
The successful New Treatment Grant projects, which will accelerate new and improved treatments to patients, will receive a total of $1.7 million. An Early Detection Grant project, which focuses on the early detection of the disease to increase survival, will receive a $100,000 grant.  The purpose of the grants is to grow capacity in pancreatic cancer research in Australia, accelerate research translation, and improve survival from pancreatic cancer in line with PanKind's mission to triple survival by 2030.
PanKind CEO, Michelle Stewart, said "we are extremely delighted to be supporting these world-class Australian project teams. They are progressing research into new and effective treatments which is key to improving patient outcomes." Michelle continued, "We also know that patients have more options available when their cancer is diagnosed earlier, providing the greatest chance of survival. Our focus on early detection continues with this funding, which will help develop new strategies to detect and diagnose the disease earlier. This is the largest single funding announcement from PanKind and we are only able to support these important projects thanks to our funding partners, community of donors and fundraisers, and to them we are incredibly grateful."


New Treatment Grants
Prof John Hooper, Mater Research Institute - The University of Queensland
Receptor-directed precision medicines for pancreatic cancer.
Read the project details
Dr Daniel Croagh, The Australasian Gastro-Intestinal Trials Group (AGITG)
PemOla: A phase II study combining pembrolizumab and olaparib in metastatic pancreatic adenocarcinoma patients with high tumour mutation burden.
Read the project details
A/Prof Jennette Sakoff, Calvary Mater Newcastle
New pancreatic cancer treatment involving Aryl Hydrocarbon Receptor (AhR) inhibition in the tumour and microenvironment.
Read the project details
Prof Ricky Johnstone, University of Melbourne
Targeting oncogenic Pol-II transcription cycles using cyclin-dependent-kinase inhibitors: a new therapeutic approach for pancreatic cancer.
Read the project details
Dr Enyuan Cao, Monash University
Targeting lymph-pancreas interactions to treat pancreatic cancer.
Read the project details
Dr Robert Chapman, University of Newcastle
Polymer mimics of the TRAIL protein for pancreatic cancer.
Read the project details


Early Detection Grants
Dr Belinda Lee, The Walter and Eliza Hall Institute of Medical Research (WEHI)
Development of a blood-based test to identify patients with early pancreatic cancer.
Read the project details

We are grateful for the support of our funding partners to make these important research projects possible:
Marianne Allan Pancreatic Cancer Research Fund - Dr Belinda Lee grant
Ian Harty Charitable Trust - A/Prof Jenette Sackoff grant
Tour de Cure/Woolies Wheels & Walks - Prof Ricky Johnstone grant 
Tour de Cure/Woolies Wheels & Walks - Dr Enyuan Cao grant
Download the full media release