Empower-ED Webinars
Avner Pancreatic Cancer Foundation is committed to supporting people impacted by pancreatic cancer, and our National Patient and Carer Support Hub is designed to keep our community informed, supported and connected.
As part of our Patient and Carer Hub initiative, we are proud to announce the launch of a new series of online educational sessions – EmpowerED webinars.
As COVID-19 impacts our lives and makes it more difficult to connect in person, join us online from the comfort of your home to learn about the topics relevant to you. These webinars are designed to keep you informed of advances in the field of pancreatic cancer, support you with relevant information and allow you to connect with others in the community.
Through our new webinars you can learn from experts in the field about the science of pancreatic cancer research, clinical trials and other support services. Also hear from others first-hand how they are living with the disease, about their experiences and how they navigate their pancreatic cancer journey.
Upcoming Webinars
Coming soon... November 2020
Past Webinars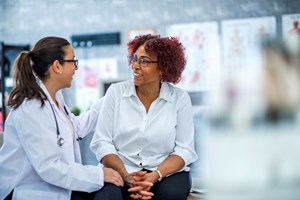 Empowering Treatment Partnerships
Wednesday, 21 October 2020 | 5-6 pm AEDT | Free
This webinar is intended for people with pancreatic cancer and their families. It will focus on strategies to support you to empower treatment partnerships and drive your treatment journey ensuring all your options are considered.

When the time is right, be empowered to know your options. It is an emotional time of uncertainty when confronted with a pancreatic cancer diagnosis and the most important person during this time is you. It is essential that medical partnerships are maximised to ensure all options are considered for your treatment care plan.

Presenting this webinar is Michelle Di Vito-Smith, a pharmacologist with over 25 years of experience leading the implementation of clinical trials in Australia and New Zealand.
A recent personal experience, coupled with Michelle's professional background, has drawn her closer to supporting cancer patients through her own venture. It has become her passion and mission to empower cancer patients to drive their treatment journeys and connect them with early access options beyond the medicines on the pharmacy shelf.
Michelle will present on the following topics for approximately 45 minutes, followed by a 10-minute moderated audience Q&A.

• Partnering with your clinician
• Clinical trials – access to innovation
• Be informed to feel empowered and in control
 Michelle Di Vito-Smith 
 Principal Consultant
 MDVS Clinical Pty Ltd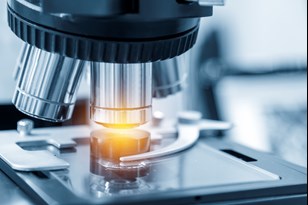 Advances in Pancreatic Cancer Research
Tuesday, 1 September 2020 | 5-6pm AEST | Free
We begin the EmpowerED webinar series being joined by leading professionals:


 A/Prof Nick Pavlakis 
 Oncologist
 Royal North Shore Hospital
  - Presenting an overview of advances in pancreatic cancer research.


 Amber Johns
 Project Manager
 Australian Pancreatic Genome Initiative
  - Presenting an update on the Australian Pancreatic Cancer Genome Initiative.


 Prof John Zalcberg
 Oncologist
 Monash University
  - Presenting an overview of clinical quality registries with a focus on pancreatic cancer.