Woolies on Wheels 2019 Review
Thursday, June 6, 2019
On a crisp winters morning, almost 80 riders and 20 support staff gathered at Woolworths HQ to set off on a ride that would see the team cover almost 350km across NSW, visiting Woolworths stores and primary schools in the region, to help raise awareness about cancer prevention, and encourage kids to embrace a healthy lifestyle.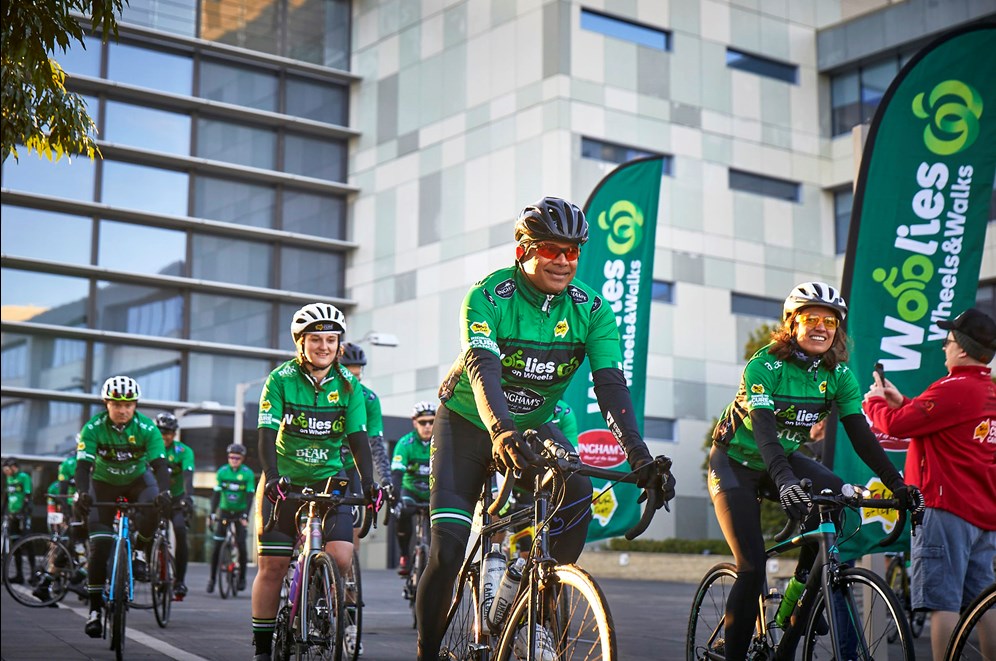 Day 1 saw the ride head toward Wisemans Ferry, winding its way through some of the most picturesque scenery in the Sydney Region. The team were in great spirits with laughter and chatter ever present in the peloton. A quick stop at a local Woolworths store en-route was a valuable opportunity for riders to meet with local staff, leaving buoyed by the incredible support and applause from their colleagues.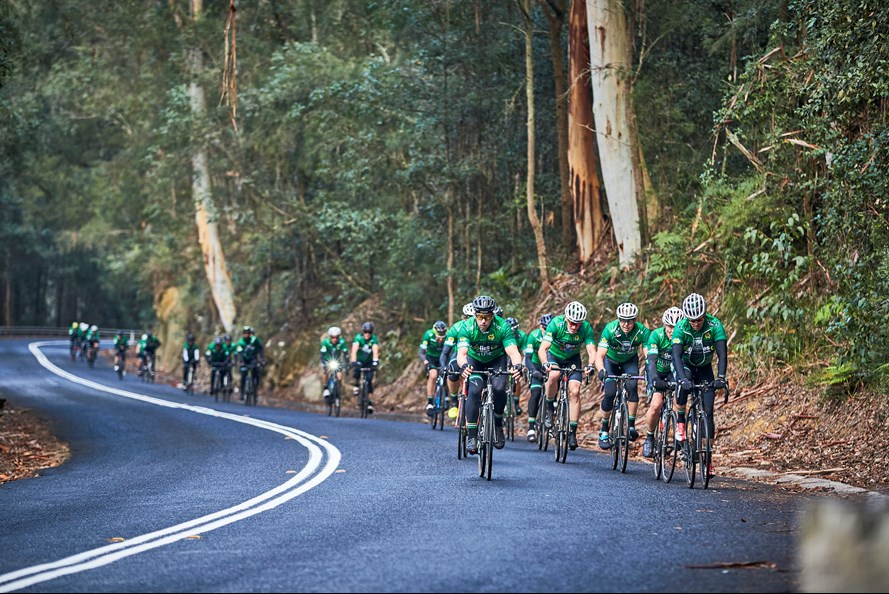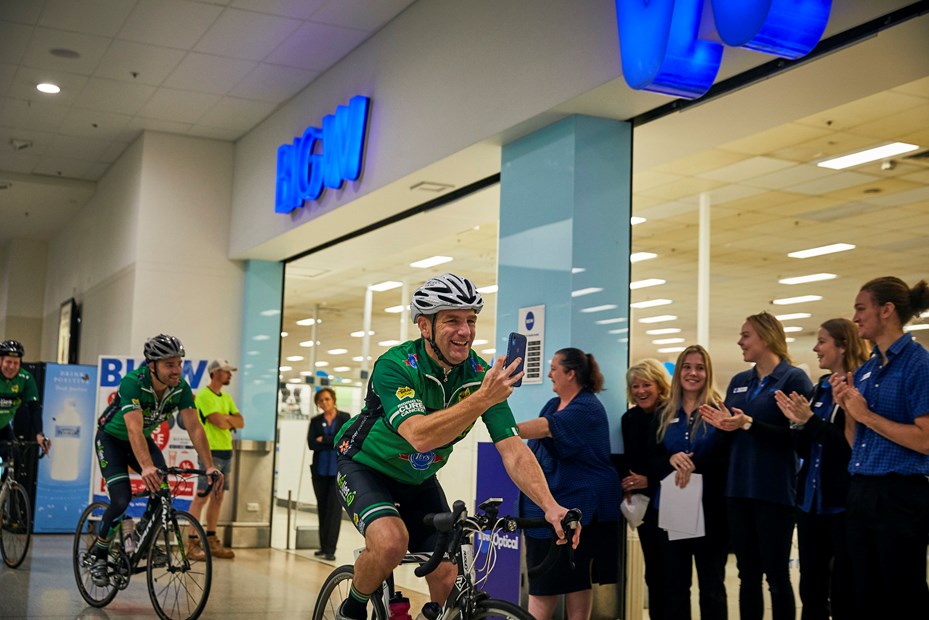 As the riders rolled into Wisemans Ferry, they had a chance to compare notes from the first day of riding in a relaxed atmosphere with dinner and drinks. Roger Steele and Ralph Kemmler shared their reasons why Woolies on Wheels is important to them, and how funds raised from the event would be allocated in research for cancer. The tour team were also provided further explanation of Pancreatic Cancer through an informative video on the disease.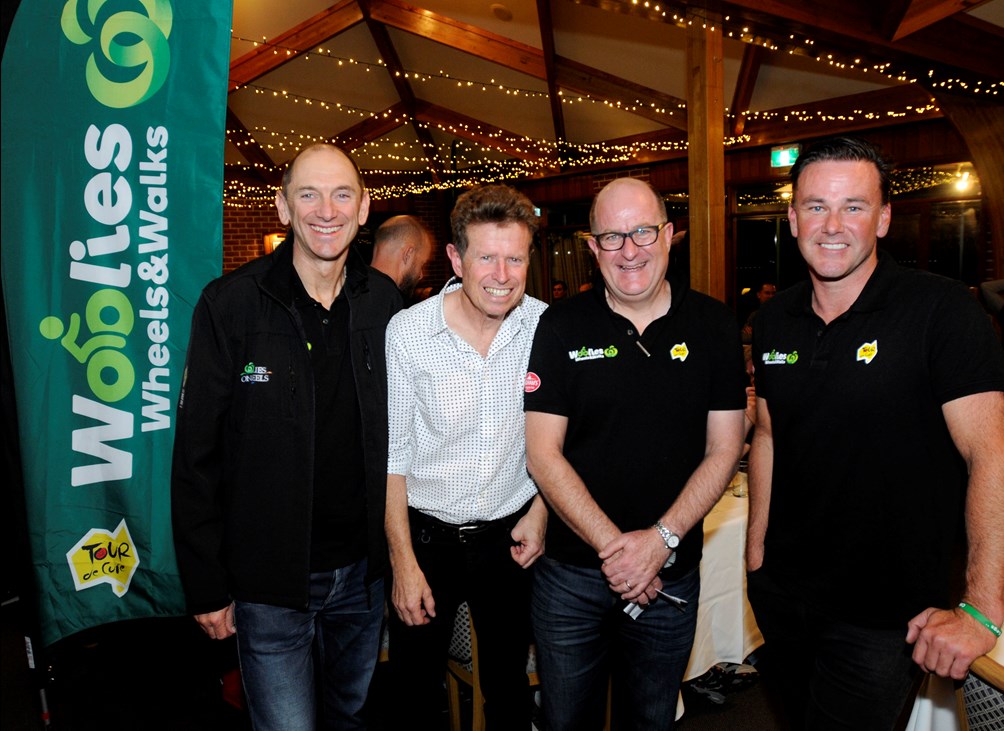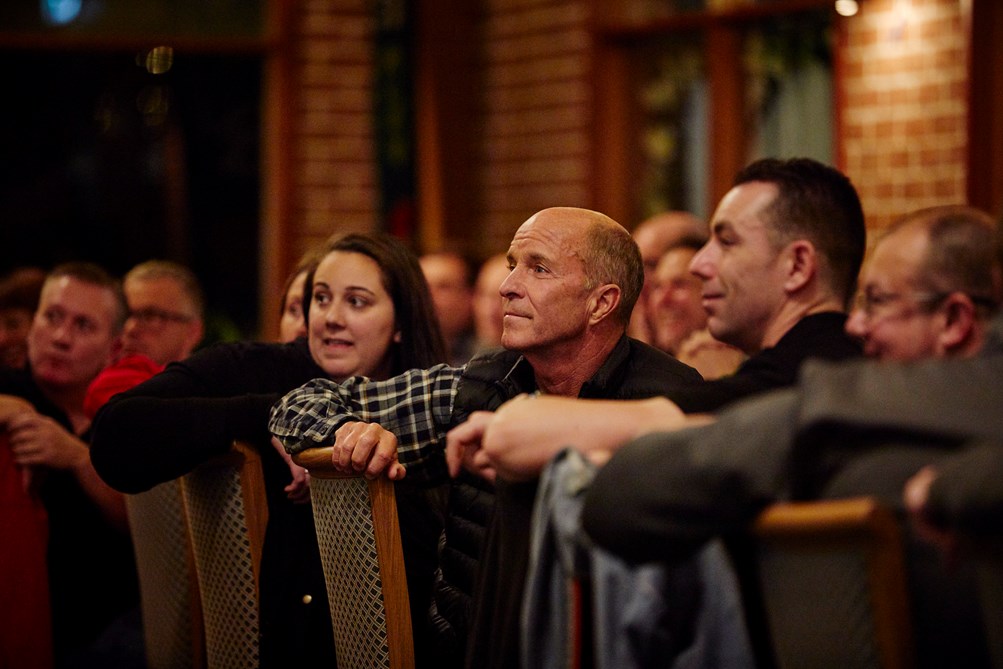 Luke Dunkerley from the Avner Foundation and Geoff Coombes from Tour de Cure also gave a background behind starting each of the charities, and the importance of the grant selection committees in allocating funding. Jim Leighton, CEO of major partner Ingham's Chickens then shared the touching story of how his own brother had been claimed by Pancreatic Cancer.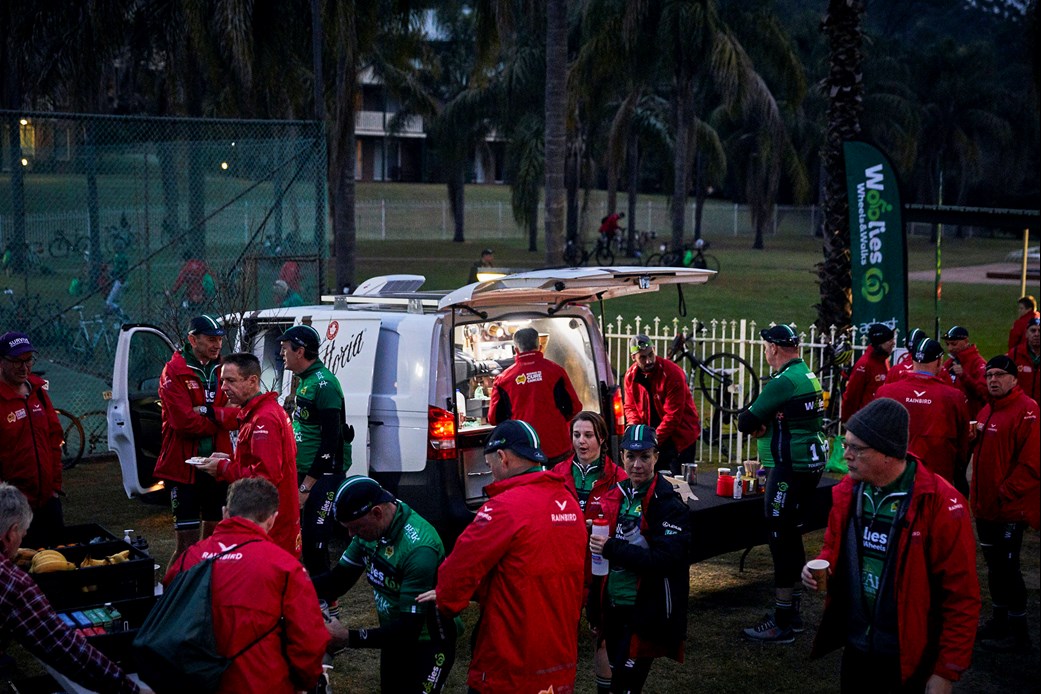 Day 2 started in the dark as well fed and rested riders prepared to head toward the coast with news of wild weather ahead for later in the afternoon. The route would take the riding group through more beautiful landscape with an important stop at Central Mangrove Public School to share the key messages of the Be Fit, Be Healthy, Be Happy program, meeting the kids and giving a short, fun-filled presentation to encourage the students to embrace a healthy lifestyle.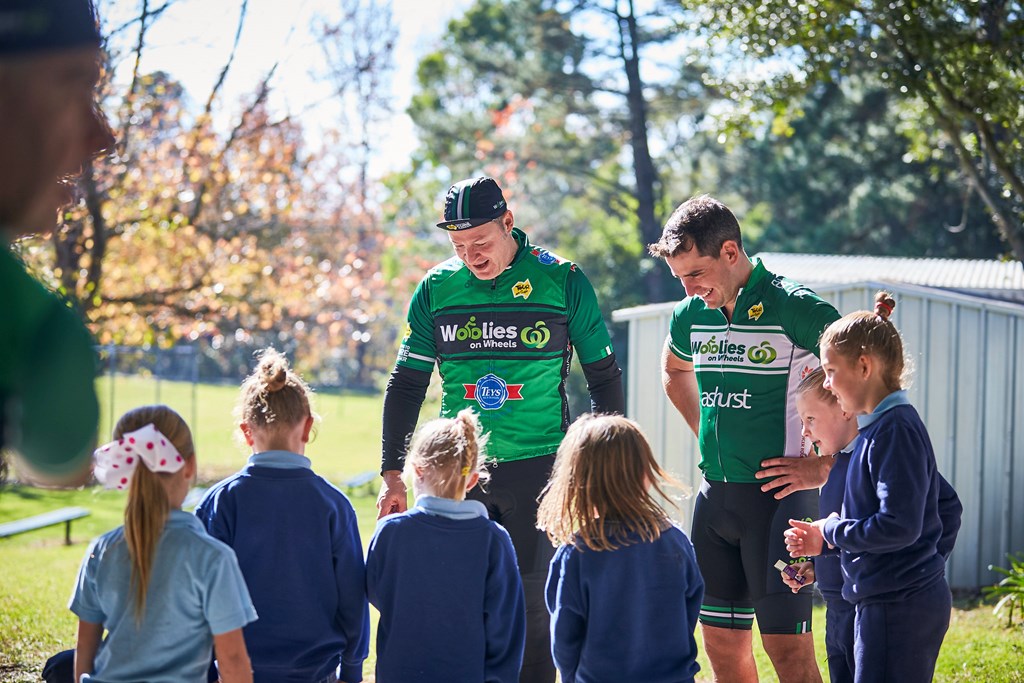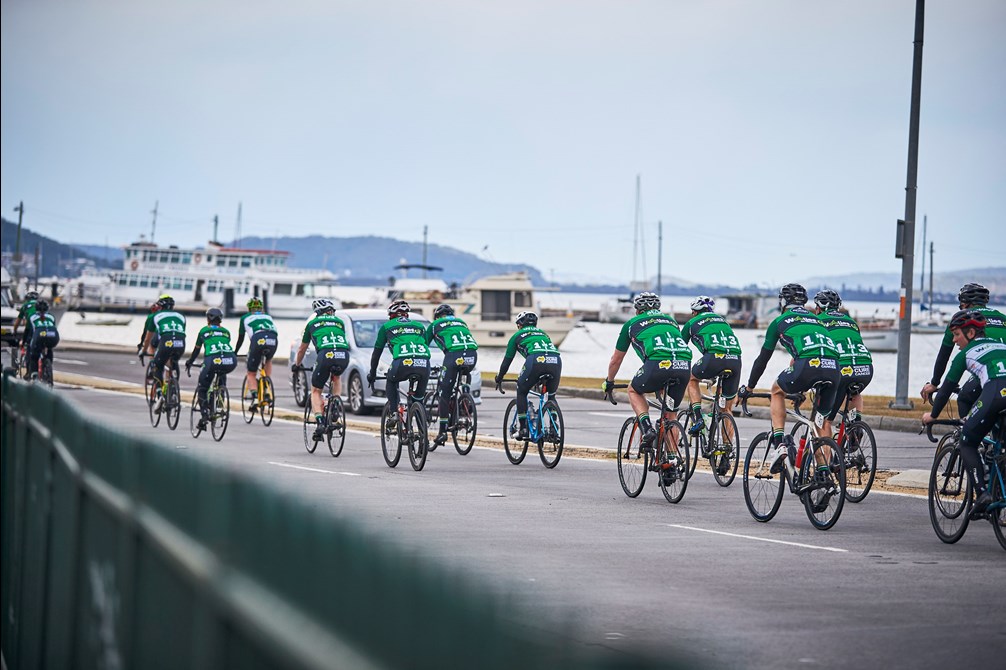 The riding group arrived in Terrigal in the early evening and were able to enjoy a meal together as they received news the fundraising total was heading toward $600,000 for the event. The bad weather threw up challenges for the final day which meant the route needed to be changed due to flooding, and the Woolies on Wheels Walk at Bella Vista would be postponed until Spring.
The comradery in the group seemed to grow as the event started progressed, with Ralph Kemmler from Woolworths saying "It has been a truly amazing and uplifting experience with over 75 riders and incredible support crew challenging ourselves and riding for a fantastic cause. Visiting schools with a Be Fit, Be Healthy, Be Happy message, sharing heartfelt stories and the wonderful comradery within the team will be lasting memories. Thank you to the wonderful volunteers from Tour de Cure, our fantastic sponsors and donors which together have enabled us to raise over $600,000, of which half will go directly to the Avner Foundation to help find a cure for Pancreatic Cancer.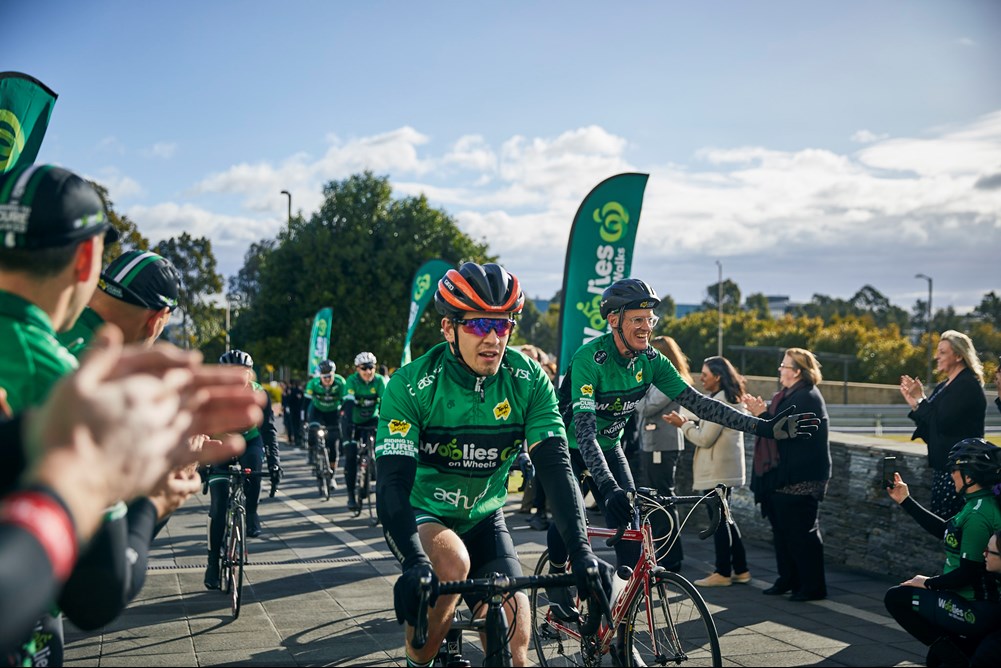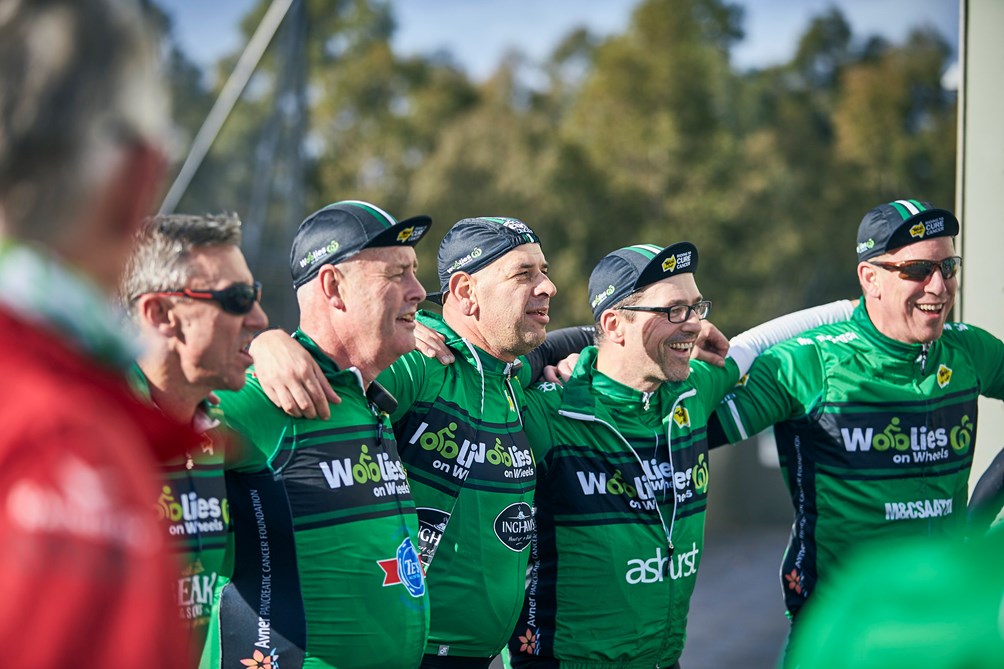 The group arrived back at Woolworths HQ at Bella Vista amidst emotional scenes, and a warm reception from family, friends and colleagues.
We would like to thanks all riders, support staff and partners for taking on a monumental personal commitment and significant personal challenge to raise funds for cancer research. We look forward to sharing how the funds raised will benefit vital Pancreatic Cancer research.
See all Woolies on Wheels video day by day highlights on our YouTube page.
See the photo gallery on our Facebook page.
Woolies Wheels and Walks 2019 key facts:

• Raised almost $600,000 for life-saving cancer research
• Over 80 riders, 20 support crew involved 
• Riders covered over 350km over three days
• The event funds a major cancer research project through the Avner Foundation.
• Riders visit local schools and host community events aimed at promoting cancer-smart lifestyles.
• Award three $10,000 community grants supporting organisations dealing with cancer in
regional communities.