Decision Support Tool launched
Tuesday, April 18, 2023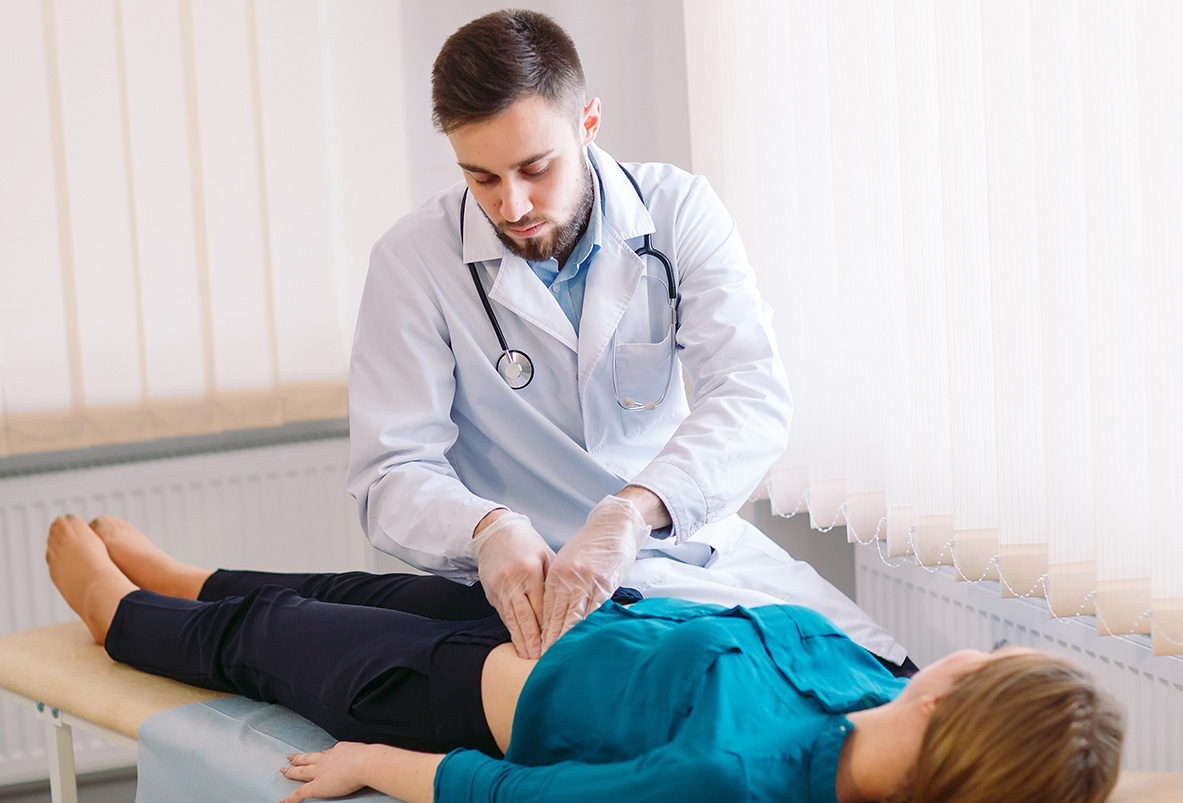 PanKind, in collaboration with researchers at QIMR Berghofer, today launch the Pancreatic Cancer Decision Support tool, a self-assessment guide that helps people to recognise pancreatic cancer symptoms earlier, and to ultimately advocate for their health and reduce the chance of delays in diagnosis of the disease.
Pancreatic cancer is the 8th most common cancer diagnosed but, due to poor survival, it is the 3rd most common cause of cancer death with a survival rate of only 12.2% The disease rarely causes signs or symptoms, which can make it hard to diagnose. Symptoms often only appear once the cancer is large enough to affect nearby organs or has spread, and can also be vague, with varying severity for each person.
PanKind CEO, Michelle Stewart says the self-assessment tool will be valuable to both the general public and General Practitioners, "the signs and symptoms of pancreatic cancer can be so difficult to identify so these guidelines, developed by researchers in Australia, will give people the confidence to speak to their GP if they are concerned about their health. These guidelines can easily be printed off and taken to the GP to help explain how you are feeling and will hopefully help people receive a faster diagnosis so that their cancer may be treated more effectively."
This tool groups some of the signs and symptoms of pancreatic cancer, and specifically gives some more specific details of the nature of the symptoms and a guide to timeframes. As part of this project, GPs have also been provided with assistance to decide when someone should be referred for further testing for pancreatic cancer.
Professor Rachel Neale from QIMR led a team of researchers on the project and said "Importantly, most people with these symptoms will not have pancreatic cancer and doctors will want to rule out more common conditions first. This tool will support patients to advocate for their own health, ensuring that if symptoms persist investigations of the pancreas are considered and ensure they don't delay seeking advice from their doctor."
PanKind is proud to have collaborated with the team of talented researchers working on this important project.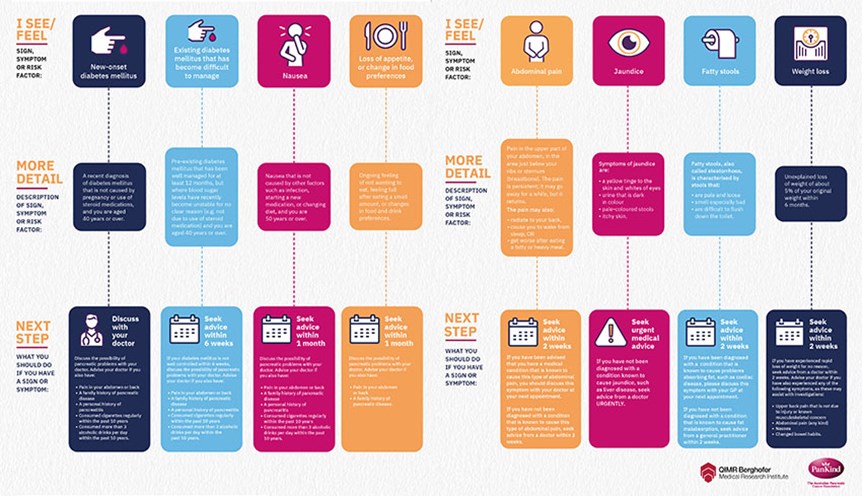 DOWNLOAD the Decision Support Tool