Euroz Hartley's Port to Pub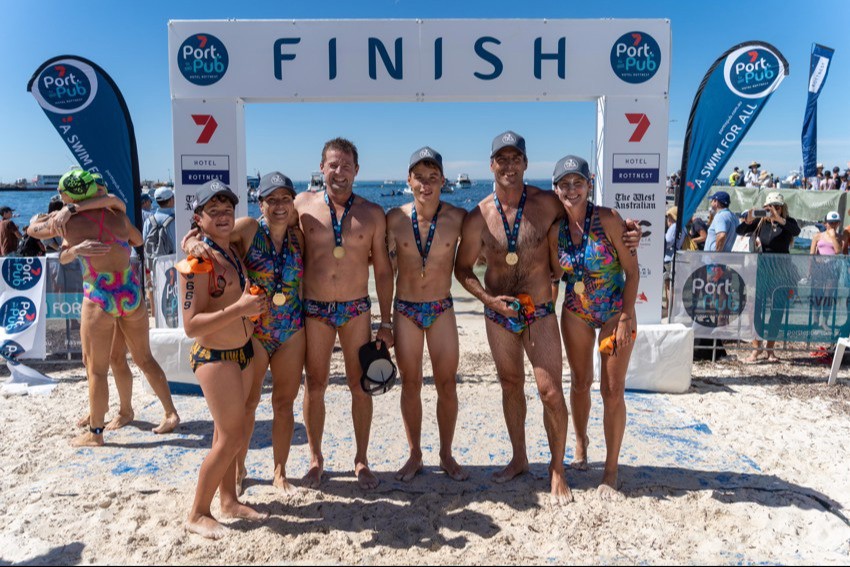 The Euroz Hartley's Port to Pub with Hotel Rottnest is a quintessential West Australian sporting event in which swimmers endeavour to cross the iconic Rottnest Channel. It is one of the three prestigious swims of the Australian Triple Crown of open water swimming.
The event comprises two swim races over two distances from Leighton Beach to Rottnest Island - a 19.7km direct crossing and a 25km ultra-marathon. The swim is open to solos, duos, and teams of four and six.
The 25km ultra-marathon is open to qualified solo swimmers. It is the longest open water swim in Australia and one of the longest in the Southern Hemisphere.