Dr Tatyana Chtanova
Developing new immunotherapies for pancreatic cancer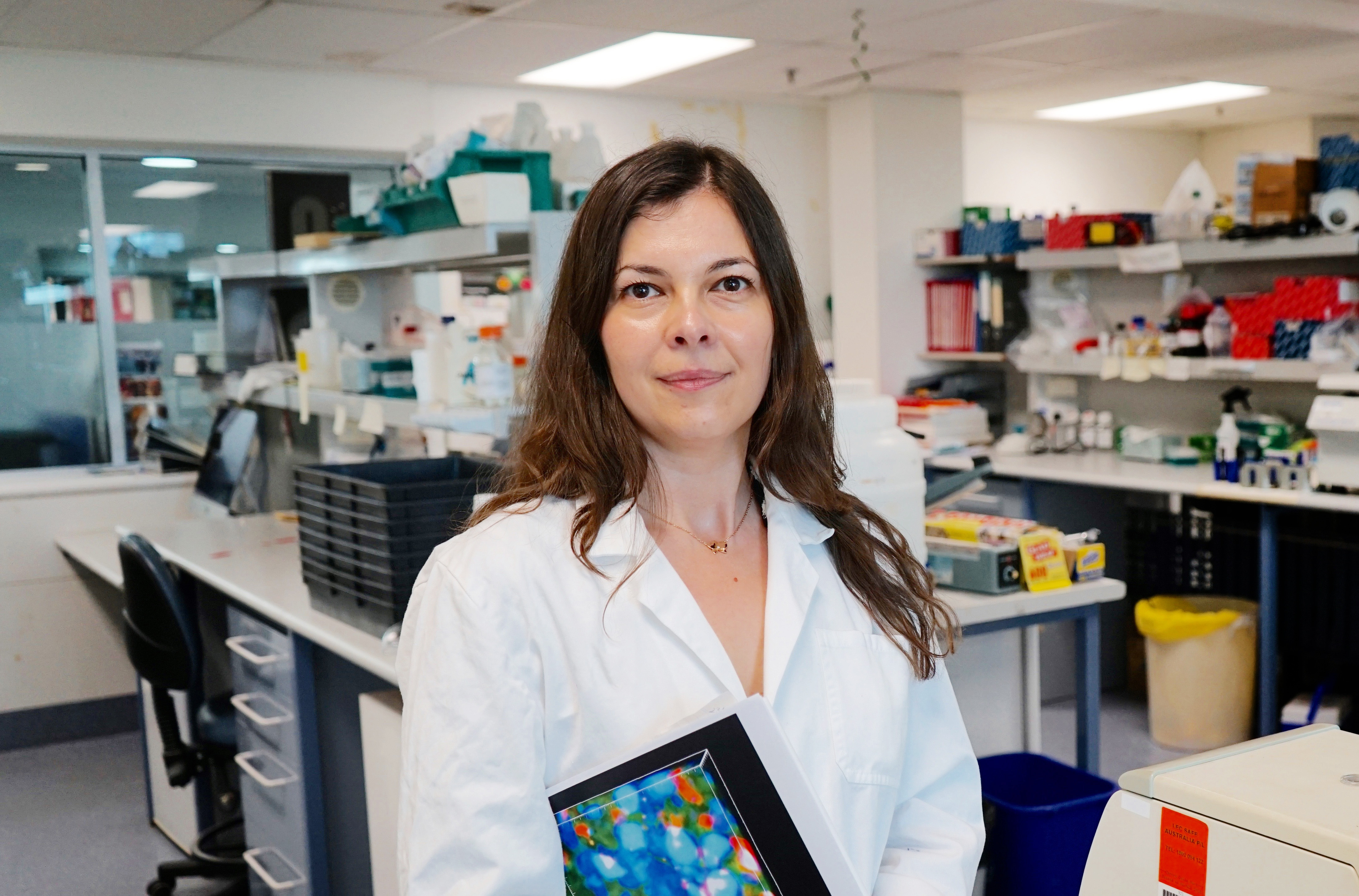 Grant
Developing new immunotherapies for pancreatic cancer
Institution
Garvan Institute of Medical Research
Time required to complete project
Project Summary
Immunotherapy uses a patient's own immune system to fight cancer. This type of therapy has been shown to completely eradicate metastatic or spreading cancer. Immunotherapy has not yet been successful in the treatment of pancreatic cancer. It is theorised that this is because immune cells cannot penetrate the matrix of cells surrounding the tumours, and pancreatic cancers can suppress the immune system's antitumour responses.   Dr Chtanova aims to address these challenges by developing a novel immunotherapeutic approach that, unlike most currently available immune therapies, targets the innate rather than adaptive immune system and leads to an influx of immune cells into tumours.  Dr Chtanova's team will harness the power of the immune system and inject microorganisms directly into the tumour to initiate a response by the immune system. The researchers have already shown that this method of using a microbial stimulus to activate the innate immune system can dramatically increase immune cell influx and inhibit tumour growth in animal models of lung cancer and melanoma.
This 2019 Avner Foundation Innovation Grant awarded to Dr Tatyana Chtanova and her team at the Garvan Institute of Medical Research have the honour of receiving the Michael Luscombe Grant.
The late Michael Luscombe was the CEO of Woolworths when Avner Nahmani (the namesake of the Avner Pancreatic Cancer Foundation) was diagnosed with pancreatic cancer in 2007.