Pancreatic Cancer Awareness Event
Wednesday, February 12, 2020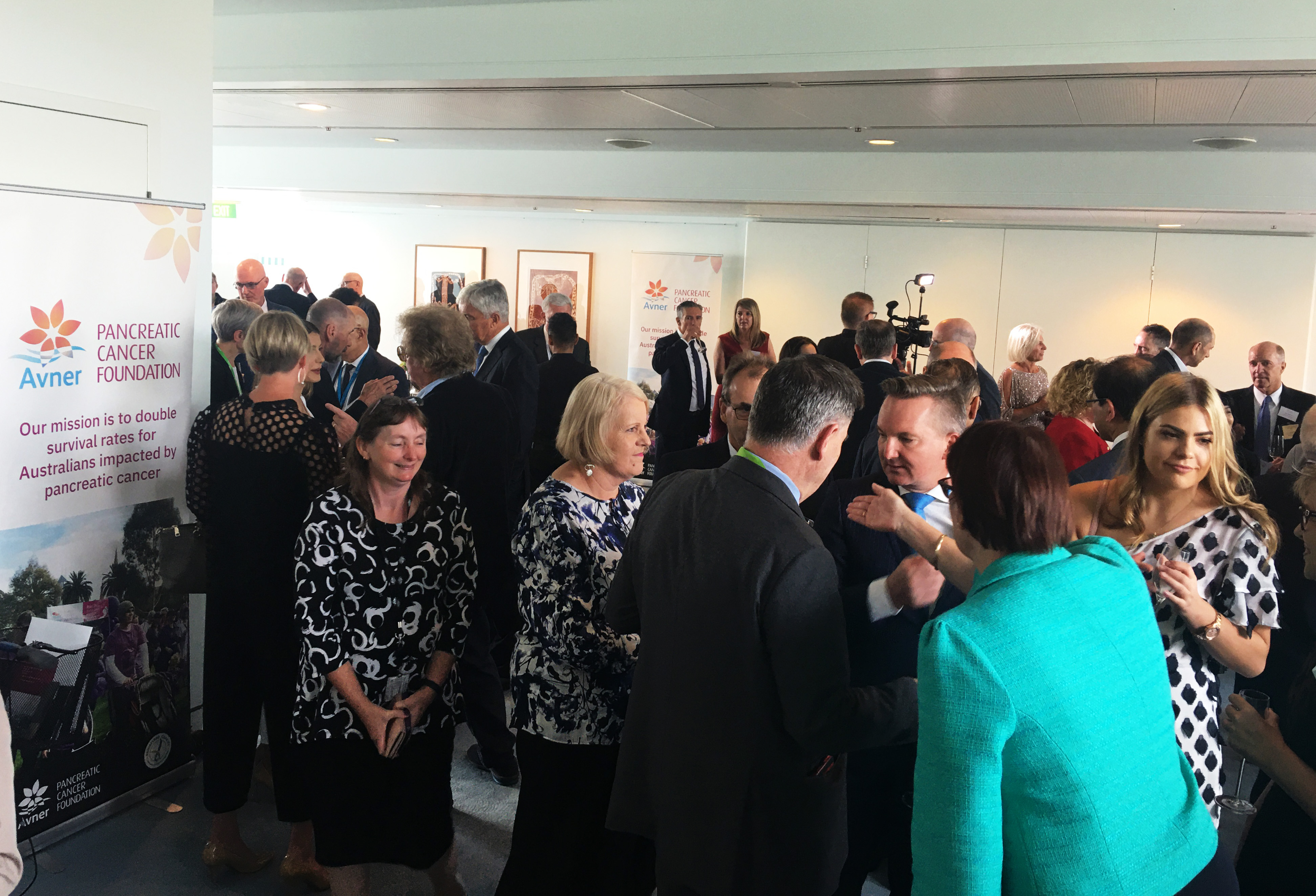 Pancreatic Cancer Awareness Event, Canberra
On a warm evening in the nation's capital, Avner Pancreatic Cancer Foundation hosted a historic event at Parliament House, uniting policymakers, medical professionals, patients, and supporters to raise awareness for pancreatic cancer and call for additional focus and funding.
At this landmark event, they heard the Federal Health Minister, the Hon. Greg Hunt MP, announce the first National Pancreatic Cancer Roadmap.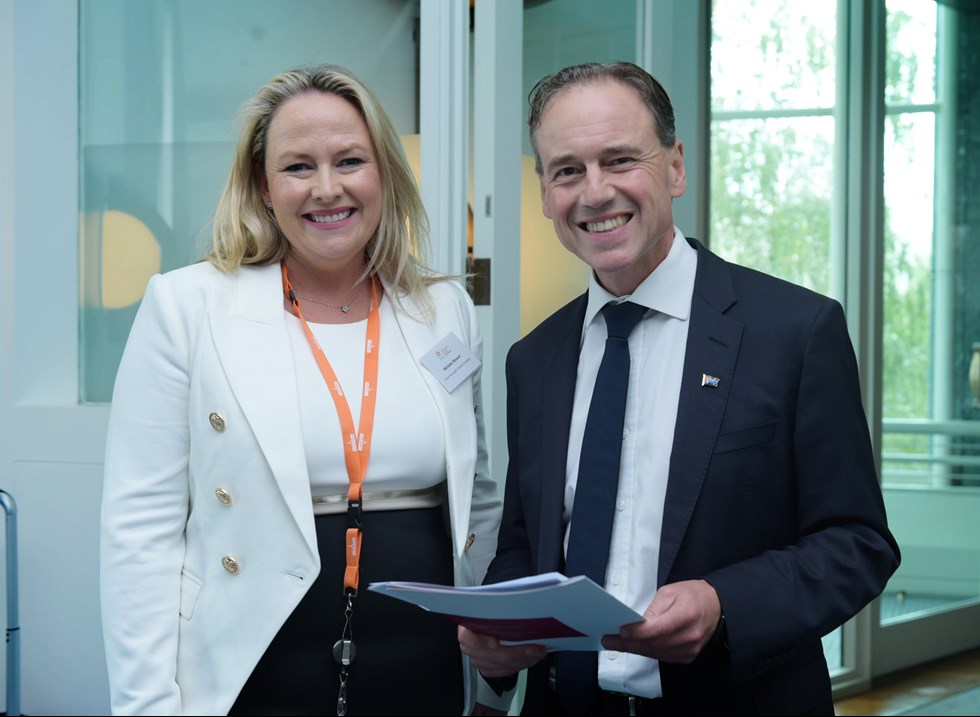 The event represented a critical moment in history for all individuals and organisations who had spent years on the frontline, working toward better outcomes and increased survival for those impacted by pancreatic cancer.
Michelle Stewart, Avner Foundation CEO said after the event "In launching this first National Pancreatic Cancer Roadmap through Cancer Australia, the minister has acknowledged the urgency of the problem, and the capacity of Australia's health system to solve it. After investing in research and raising awareness of pancreatic cancer for over a decade, the Avner Foundation welcomes this game-changing initiative and looks forward to working collaboratively with Cancer Australia."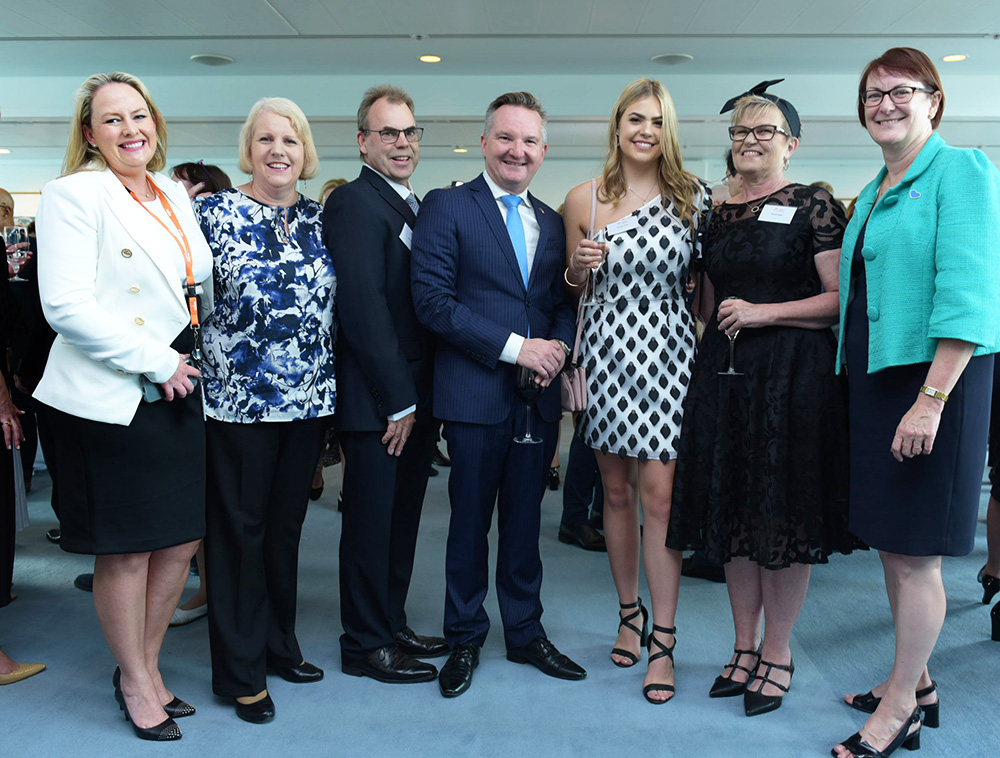 Moving speeches
Avner Foundation Director Sally Loane began with a Welcome to Country and thanked all guests for attending before introducing the first speaker, Professor Chris Baggoley AO, former Australian Government Chief Medical Officer.
Prof. Baggoley, joined at the event by his family, had recently been diagnosed with pancreatic cancer, which was discovered before it spread beyond his pancreas, meaning he could be treated with surgery and six months of chemotherapy.
Speaking of his journey with the disease, Prof Baggoley highlighted the lack of information available around pancreatic cancer and the slim treatment options.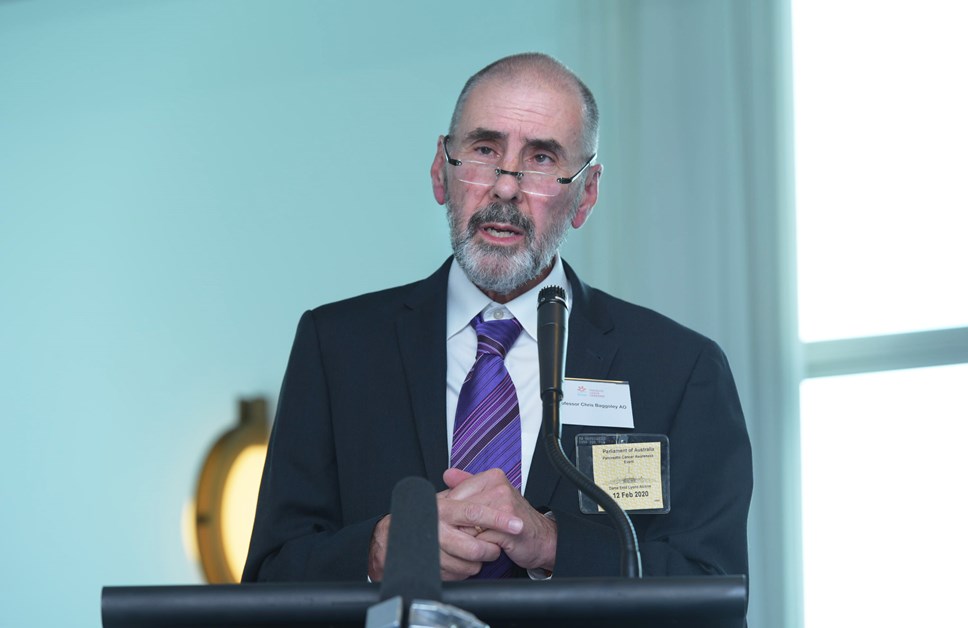 "When I was nearing the end of my 6 months chemo treatment I naturally asked my oncologist, what's next? What is Plan B? I quickly was made aware that there is no Plan B. Palliative care is all that can be offered," Prof Baggoley said.
The guests then heard from The Minister for Health, Hon. Greg Hunt MP who thanked Professor Baggoley and stated that pancreatic cancer, with a low survival rate of only 9.8%, needed urgent attention. The minister congratulated the Avner Foundation on the launch of the Cancer of our Generation: The Time for Action report and announced the first National Pancreatic Cancer Roadmap would be developed by Cancer Australia.
The Shadow Minister for Health, Chris Bowen MP then spoke and thanked the Avner Foundation for ensuring that pancreatic cancer did not remain in the "too hard basket" and immediately offered his bipartisan support for the additional focus on pancreatic cancer. "There are no clear symptoms and no early detection tests, and pancreatic cancer is resistant to conventional treatment including chemotherapy and radiotherapy. But none of this is a reason to give up on research - it's a compelling reason to do more", said Mr Bowen.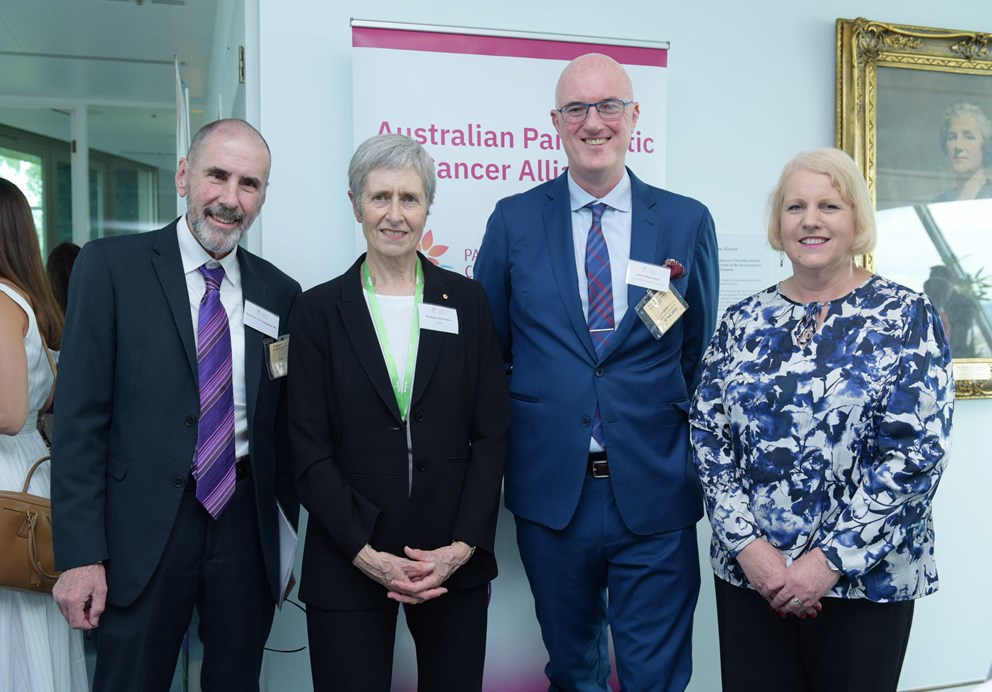 Senator Catryna Bilyk from Tasmania then addressed the crowd, sharing a personal story of a close friend who had recently passed from the disease after being diagnosed in late 2018 saying that "it really hit home".
Senator Bilyk, who chaired the Senate enquiry into Funding for Poor Outcomes Cancers, highlighted the funding disparity between pancreatic cancer and other high-profile cancers "This is the elephant in the room. It's a big issue and currently, there isn't the money for research although pancreatic cancer claims the same amount of lives as breast cancer."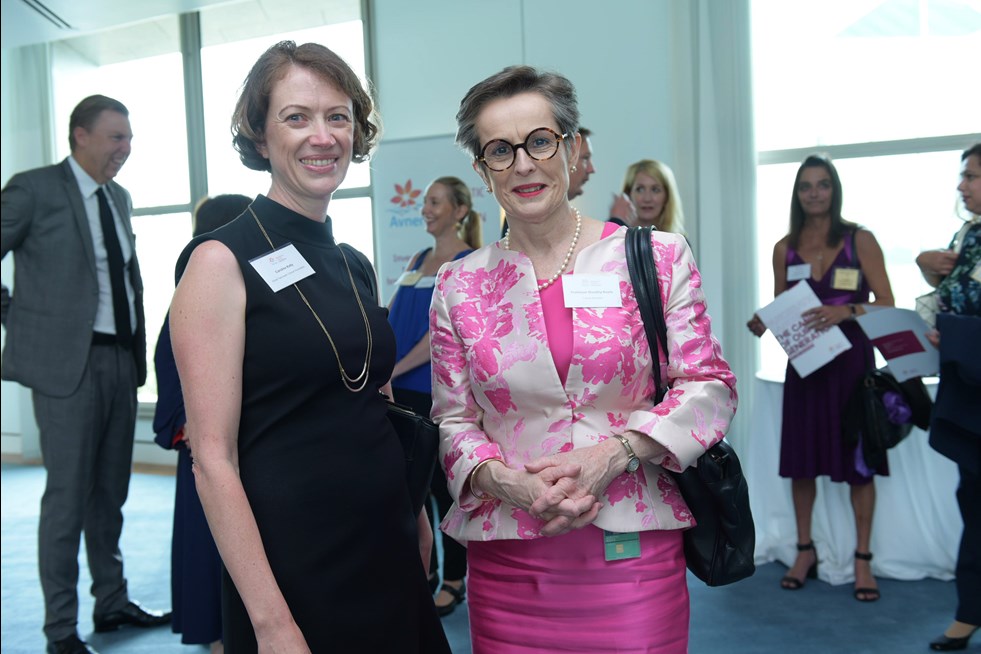 Caroline Kelly, Director and Founder of Avner Pancreatic Cancer Foundation then offered her heartfelt thanks to all the speakers for sharing their insights and offering the support that everyone engaged in the struggle against pancreatic cancer so desperately needs.
After welcoming the announcement of the National Pancreatic Cancer Roadmap by Minster Hunt, Caroline delivered one of the evening's most compelling moments saying "now is the time for the attention and investment pancreatic cancer receives, to match the threat it poses. Please don't let this opportunity pass by."
Guests mingled in the buoyant atmosphere long after the speeches had finished, hopeful that Australia has now been set on a new course to finally find an answer to pancreatic cancer.
See the full photo gallery from the event on our Facebook page.
Watch the video highlights and listen to the speeches on our YouTube channel
See media coverage leading into the event here
Support the Foundation by attending one of our national walks