Dr Katia Nones awarded Collaboration Grant
Wednesday, August 17, 2022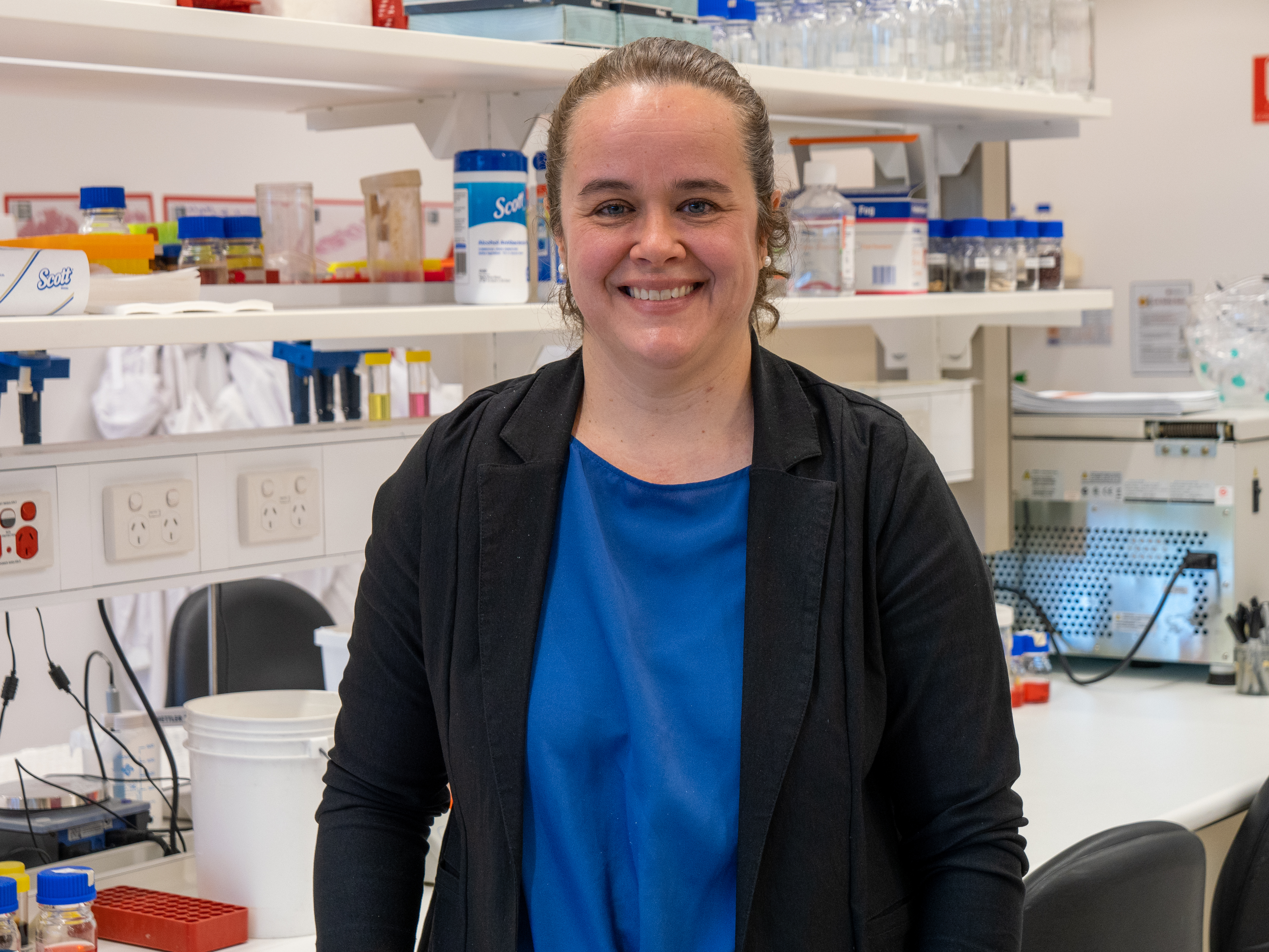 PanKind, The Australian Pancreatic Cancer Foundation, in collaboration with Tour de Cure, is pleased to announce a  Collaboration Grant of $299,000 has been awarded to Katia Nones from QIMR Berghofer Medical Research Institute.
Dr Nones has worked extensively within the area of pancreatic cancer and has been at QIMR Berghofer Medical Research Institute since 2014. Her new project titled 'Understanding pancreatic cancer nerve invasion through investigation of the tumour microenvironment to improve patient's pain and disease treatment' aims to identify mechanisms that could be targeted to improve treatment for patients.
PanKind CEO, Michelle Stewart says "We are pleased to collaborate with Tour de Cure to fund this important project lead by Dr Nones. Understanding how to improve pain management for pancreatic cancer patients during treatment is critical to improving their quality of life."
A massive thank you to the Woolies Walks fundraisers and those generous donors who contributed at the Spring Lunch, both events managed by Tour de Cure, for helping to fund this important project.
Pancreatic cancer patients can experience high levels of pain. Scientists know that one cause of this pain is 'perineural invasion' (where the cancer cells invade the nerves in the pancreas). Nerve invasion is also a mechanism of cancer spread. The mechanisms involved in the nerve invasion by cancer cells are not completely understood.
This new study is utilising cutting-edge technology that allows scientists to study how the cancer cells interact with the nerves at a microscopic level and has the potential to revolutionise our understanding of pancreatic cancer and the manner in which we treat patients, including pain management.
In this study, Dr Nones will be working with a team of experts from QIMR Berghofer, the Australian Pancreatic Cancer Genome Initiative at the Garvan Institute of Medical Research, as well as Griffith University.
PanKind looks forward to hearing the results of this fantastic new study.