Celebrating 10 years cancer free with an adventure at Mount Everest
Tuesday, April 18, 2023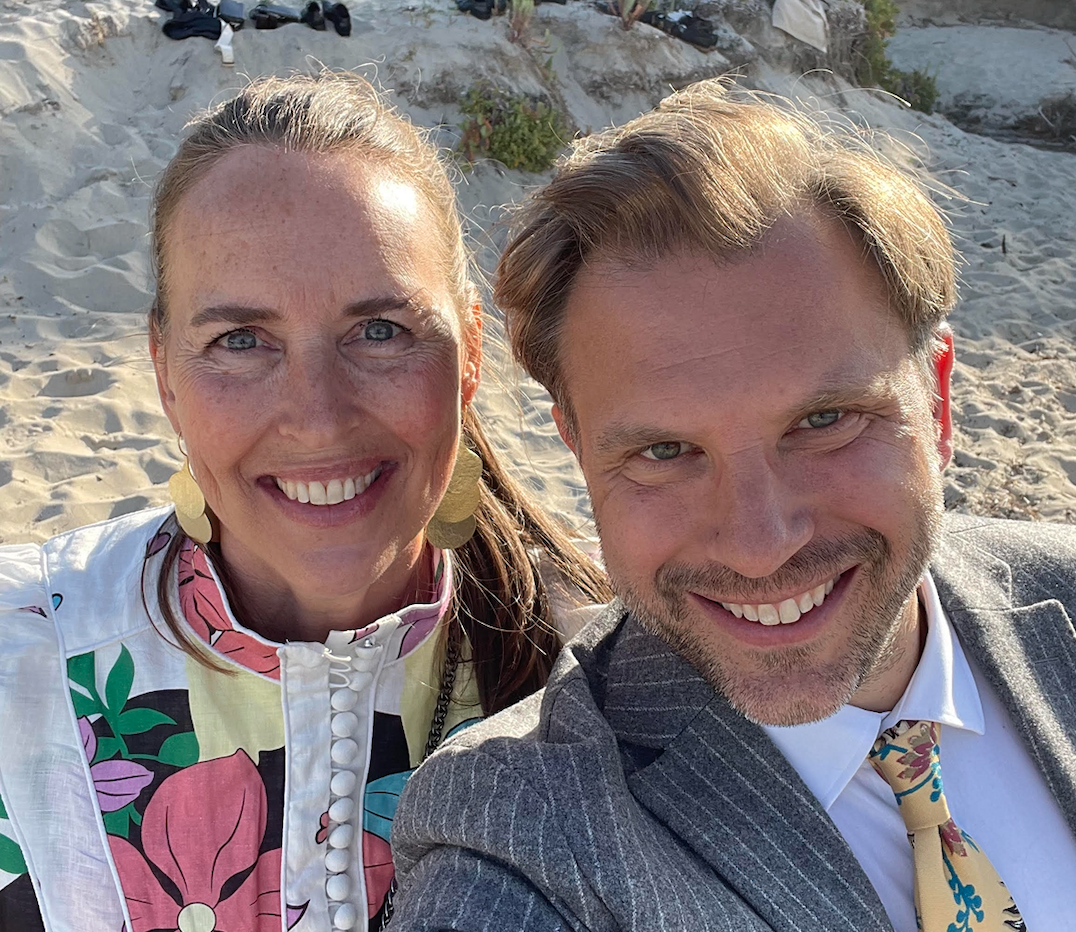 10 years ago in 2013, former corporate sales executive Kristin Washbourne's life changed in a matter of a few moments. At the age of 45, the Balgowlah mum-of-two had been suffering from indigestion and pain under her ribs for around 12 months when her health rapidly deteriorated. Her husband Marc quickly rushed her off to the hospital, where it was noted that amongst the pain she was experiencing, she had also developed jaundice-like symptoms, suggesting something more sinister than indigestion may be the cause.
A quick scan revealed that there was a mass on her pancreas, which was likely to be pancreatic cancer. Further tests revealed this to be true, and the Washbourne's lives were immediately upturned.
Marc said, "I think that we both had a sort of really vague idea of what it was- I think we knew the stories of people like Patrick Swayze and others who had the disease. But of course, we realized very quickly that the survival rates of the cancer were extremely low. It was devastating news, you know, our children at the time were five and two."
Kristin decided that the only option for her was to fight it with everything she had, doing all the doctors asked of her. Over 15 months she underwent a Whipple Procedure, followed by 12 months of brutal chemotherapy and 6 weeks of daily radiation. She has now been cancer free for 10 years.
"After all that, she probably spent a few months in bed recovering. We were lucky to receive some incredible support from the health network, as well as PanKind during this long path to recovery, which made it a lot easier for the family. For Kristin, I think partly because we had two young children, she had this attitude that failure was not an option… she had this almost extreme positivity towards recovering! And, I guess that worked, because 10 years later she is still with us, and I am just so thankful every day to still have her in our lives! We've been married now for 17 years, and I just feel so lucky to know that we will get to experience many more together."
"I think the experience made us appreciate our lives more- in the last 12 months we've moved down to the Southern Highlands, and everyone is really happy. Kristin doesn't work anymore, so she enjoys spending time in the garden with the animals, so she's outside most of the time! She's exceptionally happy, and really puts it down to sheer luck that she was one of the fewer survivors so for that reason she really lives life to the fullest!"
Now 10 years post-diagnosis, Kristin and Marc want to commemorate her survival and help others hopefully achieve the same. Alongside two of his mates, Russell, and James (both great friends of Kristin as well), Marc has decided to take on Everest Base Camp in early May to raise money for PanKind and raise awareness for pancreatic cancer. So far, the trio have raised an incredible $15k, with plans to increase this even further before they jet off to Nepal on May 6th. But why Everest?!
"It's quite funny I guess because I suppose everything happens for a reason! Kristin, Russell, James and I attended a PanKind event a few years ago… I've obviously endeavoured to support the foundation as much as possible because of the help we received. At the event, there was an auction, and the main prize was a hike to Everest for two people! We bid on it very spontaneously, so when we won, we decided we would add a third friend and do the trek for awareness and fundraising purposes! So, I guess it all came together really as a happy accident!! But, in all seriousness, we are really pleased with how the fundraising's going, it's a real privilege to be able to support PanKind."
"You know I guess for me, it's nice to inspire people because I think that so many people have either been touched directly by pancreatic cancer, or other types of cancer. Everyone has stories that have affected them or impacted their families. So, you know, I think for that reason the cause and what we are doing really resonates with people. But, on a personal note, we are all excited to be taking on such an incredible, probably life-changing experience! After flying in from Kathmandu, it's an eight-day hike from there where obviously the biggest challenge will be the altitude… but we are planning on doing some high-altitude training in Sydney before we jet off!" Marc said.
And what about Kristin and the kids? What will they be doing whilst he takes on this adventure?
"I mean even at the top of Everest there's still mobile reception, so we will be phoning them back home from the top! Honestly, I think they are slightly nervous about the trip, you know there is a bit of trepidation, but they are really excited for us. The enormous amount of support from our family and friends is heart-warming, and we will be keeping everyone updated every day with video footage and so forth!"
"But the whole time we are there we will be keeping Kristin and her journey in mind. We are just extremely grateful that we still have her around and that we get to appreciate her. And that by hopefully raising awareness and raising funds there will be more stories just like hers!"
You can donate to Marc, Russel and James' Everest adventure here!