Australian sporting icon joins fight against Pancreatic Cancer
Friday, September 20, 2019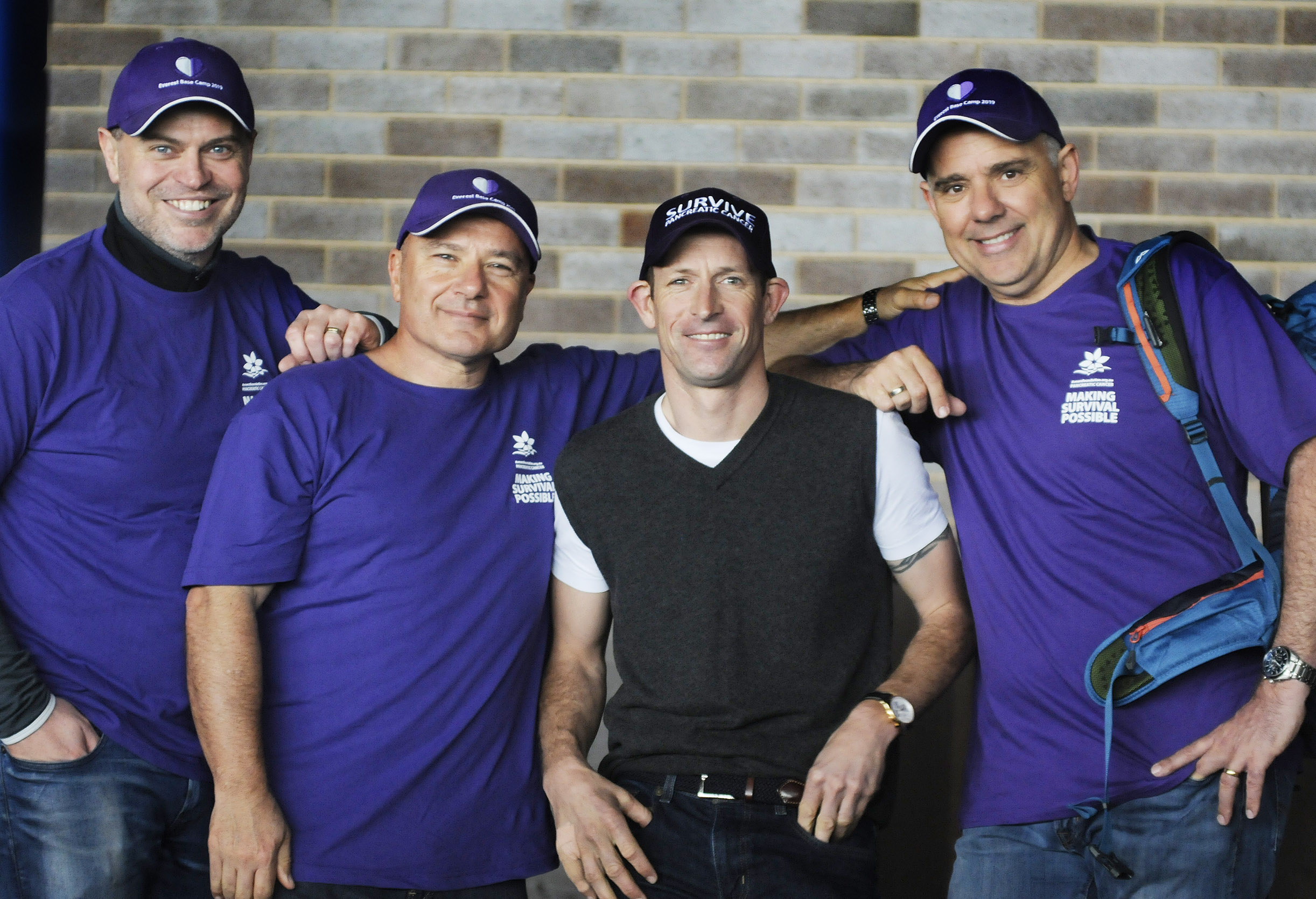 Australian jockey Hugh Bowman is announced as Wish You Were Here ambassador and keynote speaker in 2019.
The high-profile Australian sporting icon said "I have a close friend recently diagnosed with Pancreatic Cancer and since then I have also known others who have succumbed to the disease. This has really brought about a personal awareness of Pancreatic Cancer, and the devastating impact it has on those who are diagnosed."
"I am honoured that I have been considered to be an ambassador for the Wish You Were Here team, and I look forward to attending the Gala dinner on the evening of World Pancreatic Cancer Day", Hugh said. "I am hoping my involvement can help raise awareness as well as valuable funds, which will make a difference to the lives of those who are affected by this terrible disease."
In September 2019 the Wish You Were Here team is undertaking a trek to Mt Everest base camp, to highlight the issues surrounding Pancreatic Cancer. This physical challenge is symbolic of the challenges faced by Pancreatic Cancer patients and their carers as they struggle against the odds in the hope for a successful outcome.

On 20 November 2019, Hugh Bowman will be the keynote speaker at the bi-annual Wish You Were Here Gala Dinner where he will be joined by Sky's Racing Dreams host Tim Gilbert. This event is the highlight of the 2019 campaign which aims to raise $500,000 that will be donated to the Avner Pancreatic Cancer Foundation.
Con Kanellis, Wish You Were Here Team leader said "We feel honoured to have these two high profile and great Australians supporting the Pancreatic Cancer cause and the efforts of the Wish You Were Here team, and on behalf of all team members, we thank Hugh and Tim for their support, we look forward to working with them on this important and exciting campaign"
Find out more about the event, support the team or book tickets to the Gala Dinner below: