A team on a mission
Friday, January 18, 2019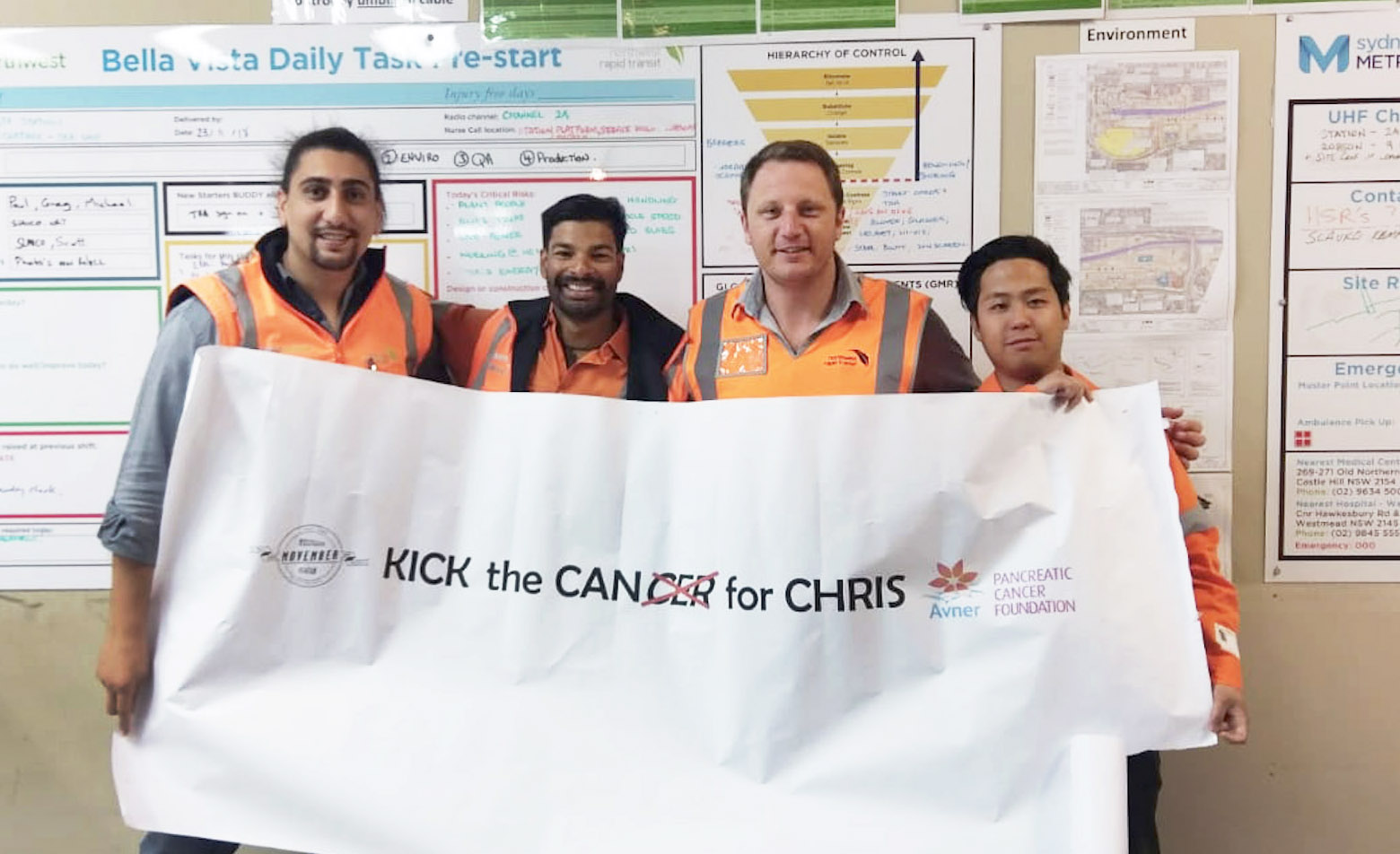 On a Friday afternoon in late October 2018, John Holland Construction Manager, Gus Heber received a message from a close work colleague Chris, letting him know he wasn't feeling well and was going home a bit early. "Chris had been putting in many long days and nights getting a heap of handovers across the line" recalls Gus. "We were essentially finished on the first of the eight new rail stations and the new surrounding roads and car parks for a major transport infrastructure project in Sydney"
Chris communicated that he needed a full weekend off, putting his low energy levels down to the pace of trying to complete the job before Christmas. He was looking forward to a holiday with his wife Annabel and his two children at Perigian Beach.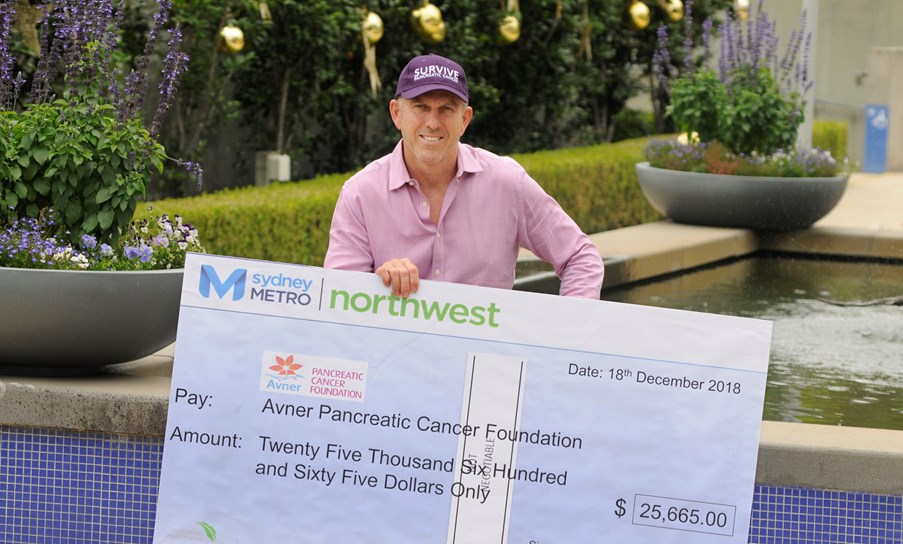 Gus Heber lead the support drive behind his colleague and friend
"On the following Monday Annabel called to let me know Chris was in hospital for some tests and that they had found a 'thickening' on his pancreas," says Gus, who immediately felt a sinking feeling deep inside. Shortly after his fears were realised when on Friday the test results came back - Chris had been diagnosed with Pancreatic Cancer. 
"A lot can happen in a week" was my opening line in an email to all senior site managers and project managers. This news happened to coincide with Movember - so without a further thought I jumped on the bandwagon, grew a mo, and started to rattle the tin" he recalls.
Chris was well recognised across the project by many and the news of the diagnosis struck an immediate chord with the team. Gus was able to utilise his seniority on the project team to engage the staff "It was important to me and as I soon found out, just as important to the wider team" The ground-swell of support had started. 
"The activity across the team made me feel better about what was going on, but at the same time I was thinking what may be coming"  Gus Heber, Construction Manager
That support built rapidly around Chris with site wide BBQs being a popular way to show support and raise funds. "I designed a banner and passed them out to all the sites. We had 14 separate worksites – so a lot of sites and a lot of people" says Gus. "I managed to get to a lot of the BBQ's, provided teams with updates of Chris's progress and gathered them all for various site photos. All cheering for Chris"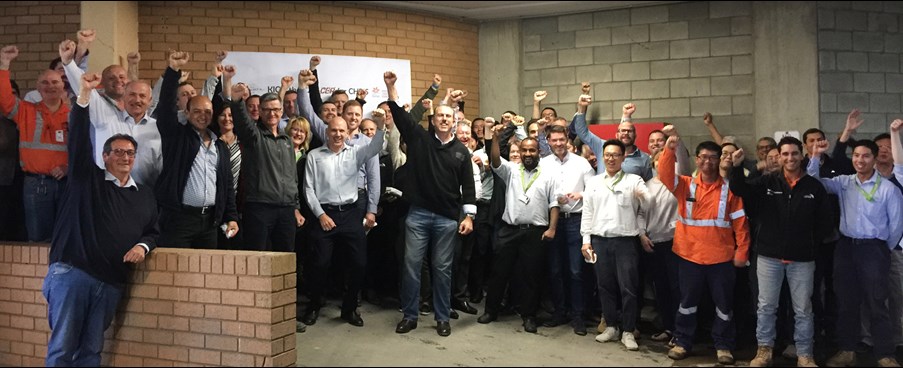 Site locations saw people come together regularly to show support
Gus recalls being delighted after a phone call from Chris's wife in November as she explained the surgeon believed he had removed the tumor in the early stages and contained any further spread. Gus quickly relayed this news back to the site teams with a reaction he describes as "unbelievable".
"I had people calling me and dropping into my office asking me to pass on their best wishes to Chris.  The donations kept on coming throughout Movember. A few cheeky emails kept them all in the loop and up to date - a bit of fun to help Chris and Annabel stay positive when we all knew the risks in front of them"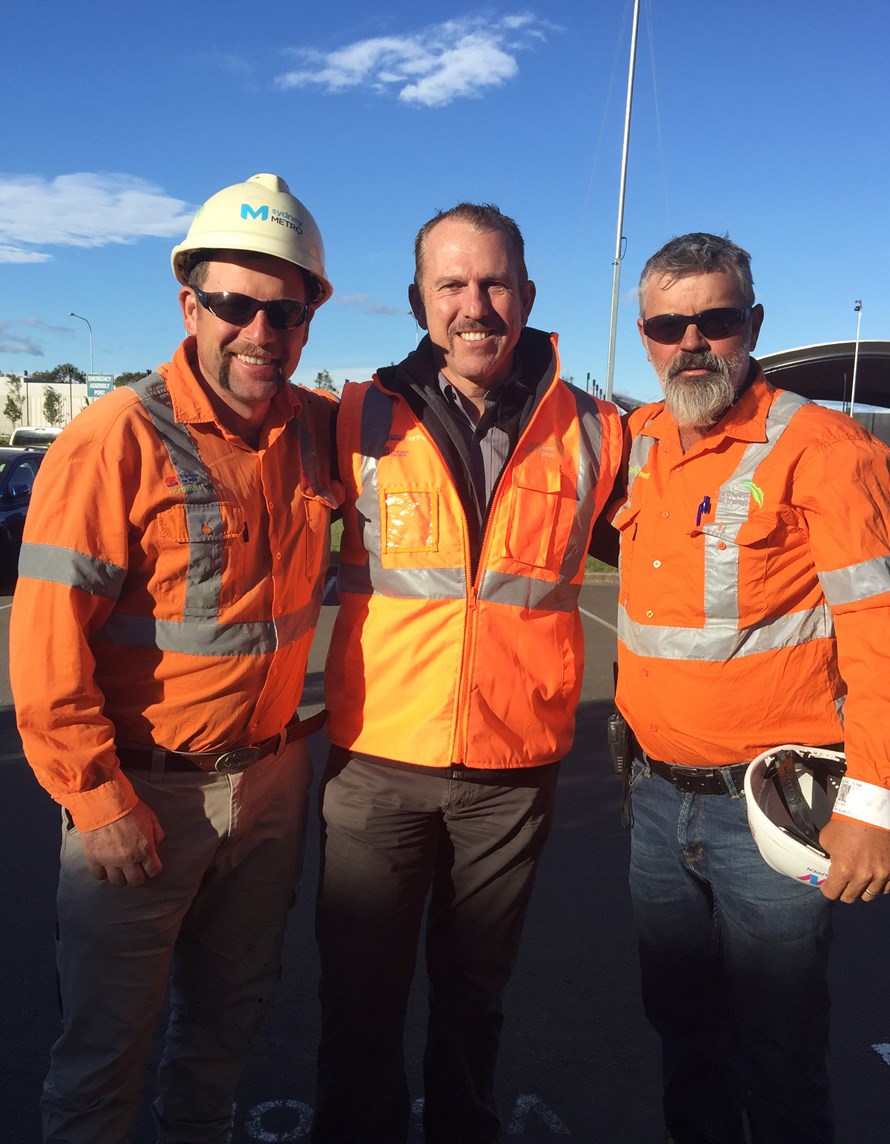 The reaction and support from the site teams was described as "unbelievable"
Through Gus's efforts - and the response from his colleagues - the overall total of funds raised exceeded $25,000. "Chris and Annabel requested that this money go directly to the Avner Foundation to help make Pancreatic Cancer a 'beatable' cancer, and not have to deal with the current statistics that we see at the moment".
Gus has plans for his workmate down the track. "This season Chris had to endure the horrible taste of Chemo, but I look forward to having a beer with him next Christmas at Perigian Beach"



Inspired by Gus Heber and his team ? Set up your own fundraising event and help us make survival possible for Pancreatic Cancer sufferers.