2023 Woolies Wheels & Walks Wrap
Wednesday, May 10, 2023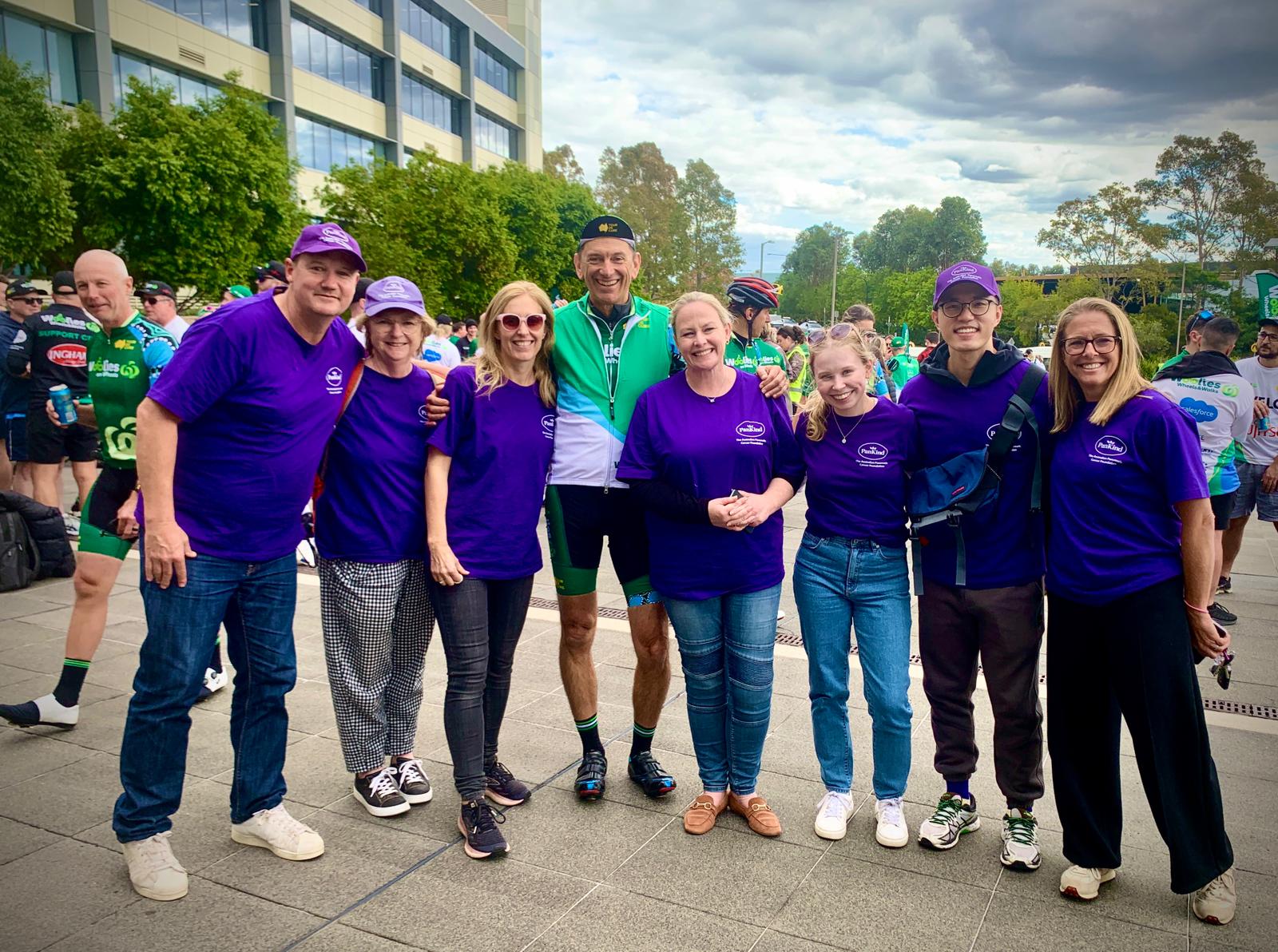 In 2023, PanKind were once again thrilled to partner with Woolworths Group and Tour de Cure to help raise vital funds for cancer research, support and prevention through their Woolies Wheels and Walks event, held from May 7th to 9th.
Those participating in the 'Wheels' section of the event took to their bikes to kickstart the event on Sunday in Orange, where they began the first leg of their 3-day ride back to Woolworths Group Headquarters in Bella Vista. Tackling 311km over the duration of the ride, the group faced tricky conditions on the road with strong winds and sleet peppering the group throughout the duration of their first 2 days, with temperatures below freezing each night!
Riders made their way down to Katoomba for their final stop on Monday night where they were greeted by the support team and partners, enjoying a hot meal to warm their bodies and souls after a long, cold day on the road!
Riders and guests at the dinner heard a panel discussion on cancer research which included PanKind CEO Michelle Stewart, with the panel discussing where funds from the event would be channelled to have the greatest impact for cancer patients and families.
Before heading back to Bella Vista, the riders stopped in on local Woolworths stores and primary schools in the region to help raise awareness about cancer prevention and encourage kids to embrace a healthy lifestyle.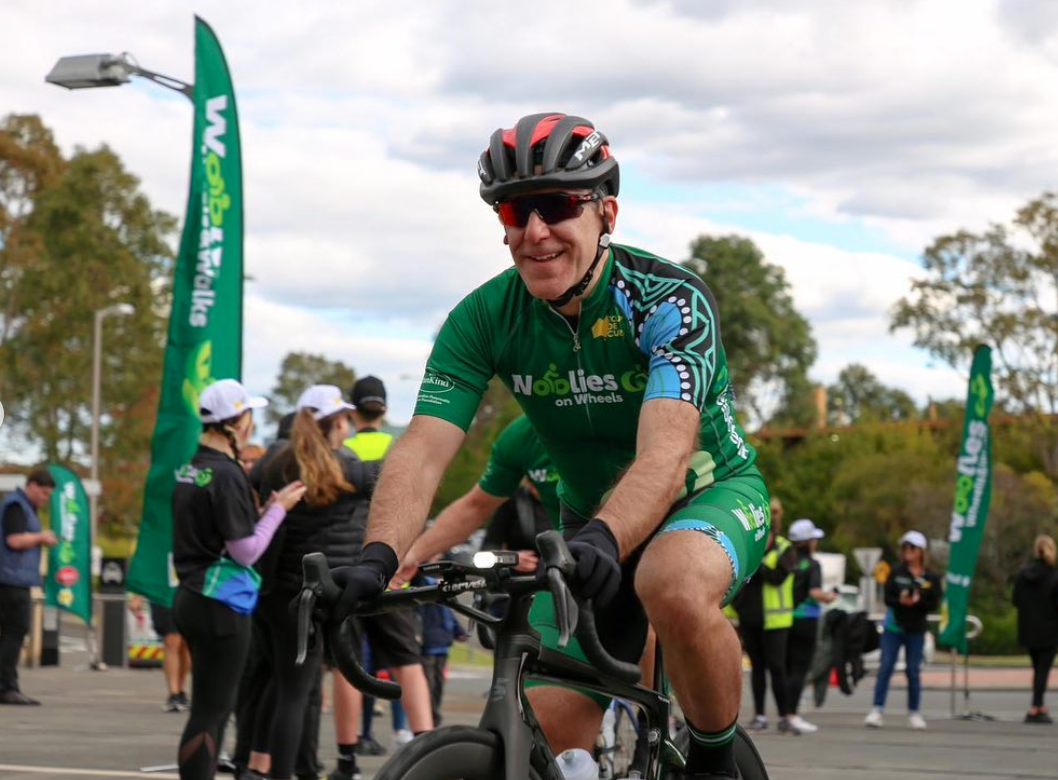 Aside from the riders, Woolworths Staff, partners, and sponsors united at Bella Vista on Tuesday morning to take part in a local walk of either 10km or 21kms, before welcoming back the riders into Headquarters in the afternoon.
The PanKind team had the privilege of speaking with all the walkers as they passed through our water and snack station that was set up at the 6km point. With the music pumping, selfie frames and plenty of bubble machines, the team had a fantastic time encouraging the walkers to keep going, and plenty of conversations were had. It was also great to be able to put faces to the names of countless individuals who are dedicated to increasing the survival rates of cancer, specifically pancreatic cancer.
Tour de Cure and Woolworths have been long-term supporters of PanKind and have raised over $1 Million for pancreatic cancer research since our partnership began in 2014.
Director of Property at Woolworths Group, Ralph Kemmler, said "It's wonderful that the event has grown to become so much broader, and grassroots-based, while Woolies Wheels and Walks are becoming progressively more ingrained as a key platform in the Woolies wellness culture it has retained the strong link to PanKind."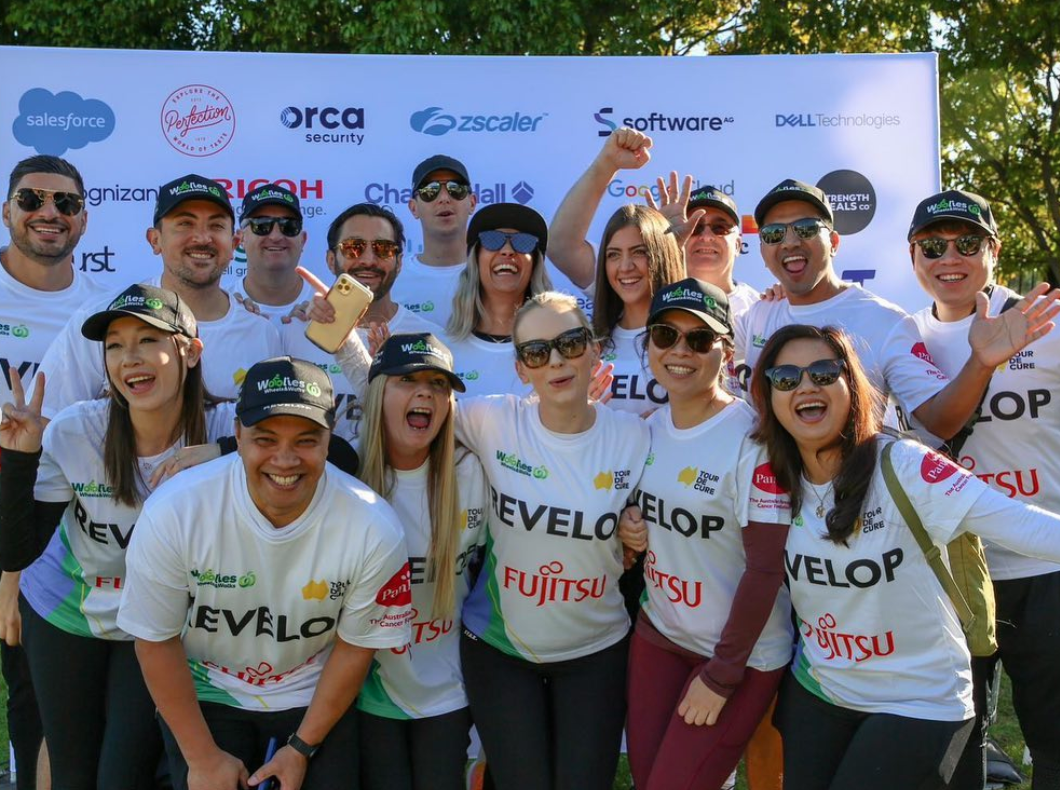 This year, we are thrilled to hear that the combined effort of the riders and walkers resulted in a massive $1.5 million raised for Tour de Cure and PanKind research.
CEO Michelle Stewart said "We congratulate and thank Tour De Cure and Woolworths for their long-term support of PanKind and pancreatic cancer research. Our partnership is one of the most significant for pancreatic cancer research funding in Australia, enabling many promising projects with the objective of achieving scientific breakthroughs." Michelle continued, "We are confident that with increased focus and funding for this disease, we will see much-needed improvement in survival and quality of life for patients." 
We would like to thank all riders, support staff and partners for taking on this monumental personal commitment and significant challenge to raise funds for cancer research. We look forward to sharing how the funds raised will benefit pancreatic cancer research. 
We can't wait to be involved in this fantastic event again in the coming years!