2021 Accelerator Grant recipients announced
Thursday, February 17, 2022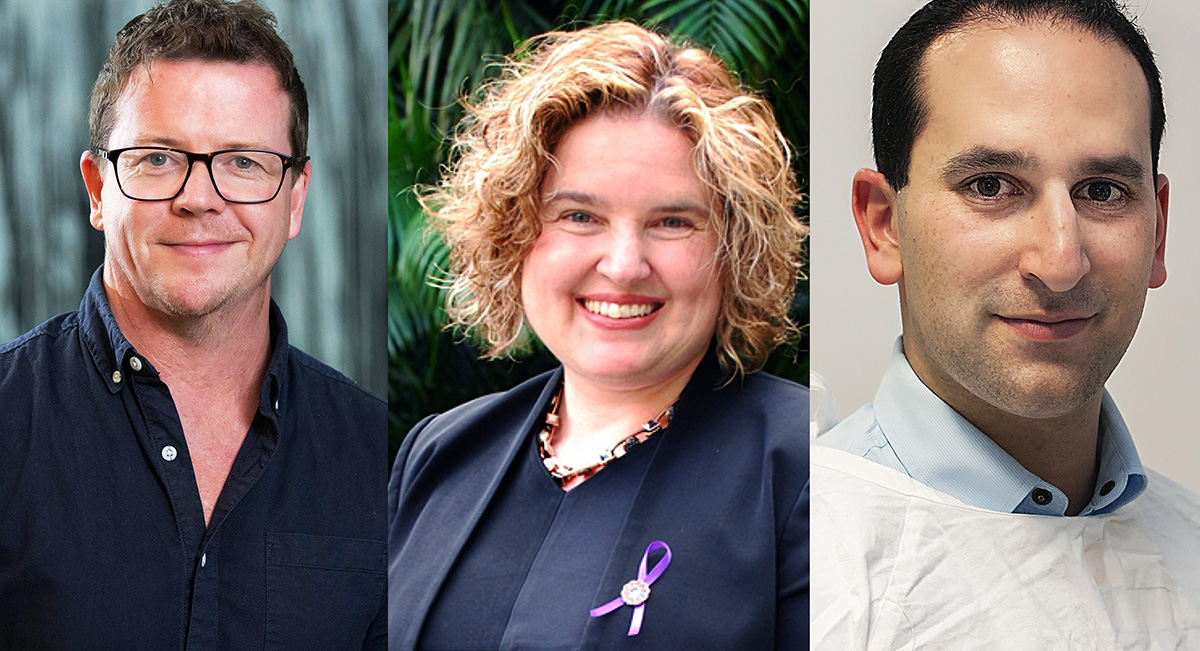 PanKind, The Australian Pancreatic Cancer Foundation today announces the recipients of $900,000 in grant funding for the 2021 New Treatment Accelerator Grant round. The funding will be shared equally between three highly promising projects involving scientists from leading institutions. This funding commitment brings the total investment into medical research this year to $1.5 million, and since the Foundation's inception to over $11 million.
The New Treatment Accelerator Grants have been awarded to teams led by Prof Phoebe Phillips, UNSW; Dr George Sharbeen, UNSW and Co-led by Prof Paul Timpson and Dr Brooke Pereira from the Garvan Institute of Medical Research, Sydney. A comprehensive list of talented collaborators will form the research teams on each project.
The purpose of the grants is to fund projects that specifically accelerate new treatments to pancreatic cancer patients, to ultimately improve outcomes. PanKind CEO, Michelle Stewart, said "we are delighted to be supporting these very talented research teams to develop new, effective treatments.  Often people with pancreatic cancer do not have time to wait so bringing these new treatments to patients sooner, will be critical to improving survival.
We would like to thank our scientific advisory panel who provided a multi-disciplinary, global perspective and assessed the applications from a very high-quality field against predetermined assessment criteria.
2021 New Treatment Accelerator Grant recipients:
Project: Spatial Transcriptomics a Pathway to Dissecting Barriers to Effective Treatment in Pancreatic Cancer
Principal Investigator: Prof Phoebe Phillips, UNSW Sydney
The Molecular Screening and Therapeutics (MoST) trials program will underpin this project. This project will support the translation of two new PC-specific clinical trials using existing clinical drugs repurposed to tackle the common scar tissue barrier in pancreatic tumours.
Project: 3D Human Tumour Explant Culture to Inform Precision Medicine in pancreatic cancer
Principal Investigator: Dr George Sharbeen, UNSW Sydney
The team has developed a world-first model to maintain and treat 3D pieces of human pancreatic cancer tissue with the full complexity of the original tumour, in a dish within 2 weeks. Importantly, the model exhibits measurable changes in response to treatment. This project will help translate this model to the clinic, by validating the model's ability to predict patient therapeutic response.
Project: Repurposing FDA/TGA-approved PCSK9 inhibitor evolocumab to enhance immunotherapy outcomes in pancreatic cancer
Principal Investigator: Prof Paul Timpson, Garvan Institute of Medical Research
The project team initially identified that changes in the metabolic signalling were significantly increased in highly aggressive, metastatic pancreatic cancer cells. Previously, others have shown that reducing metabolic signalling significantly improved immunotherapy outcomes in melanoma, breast and colon cancer.
Further discovery by the team showed that pancreatic cancer patients with high metabolic activity had worse prognosis in historical patient cohorts and that reducing metabolic signalling can reduce pancreatic cancer aggressiveness.
The project team now aim to explore combining metabolic targeting with immunotherapy, as others have done for other cancer types, to overcome the poor treatment response currently seen in pancreatic cancer