Resources
PanKind is here to support people impacted by pancreatic cancer.
Whether you are living with the disease or you are a loved one of someone with pancreatic cancer, our goal is that these resources will give you hope and information to support you and your family.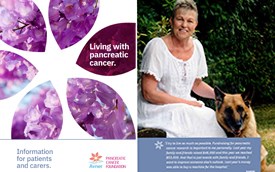 We have created this booklet to help you, your family, friends and carers understand how pancreatic cancer is diagnosed and treated, how to live with cancer, where to go for support, as well as practical information and services.
Access the booklet here.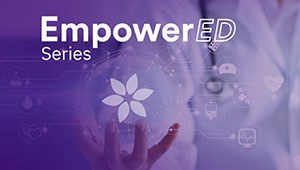 Our webinars are designed to keep you informed of advances in the field of pancreatic cancer, support you with relevant information and allow you to connect with others in the community.
Learn more here.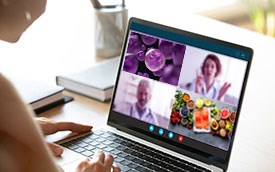 Support articles
Listed below, we have created a list of articles that we hope will provide guidance and support to patients and carers who are navigating a pancreatic cancer journey.
What to ask your doctor about clinical trials by Michelle Di Vito-Smith