You and Your Healthcare Team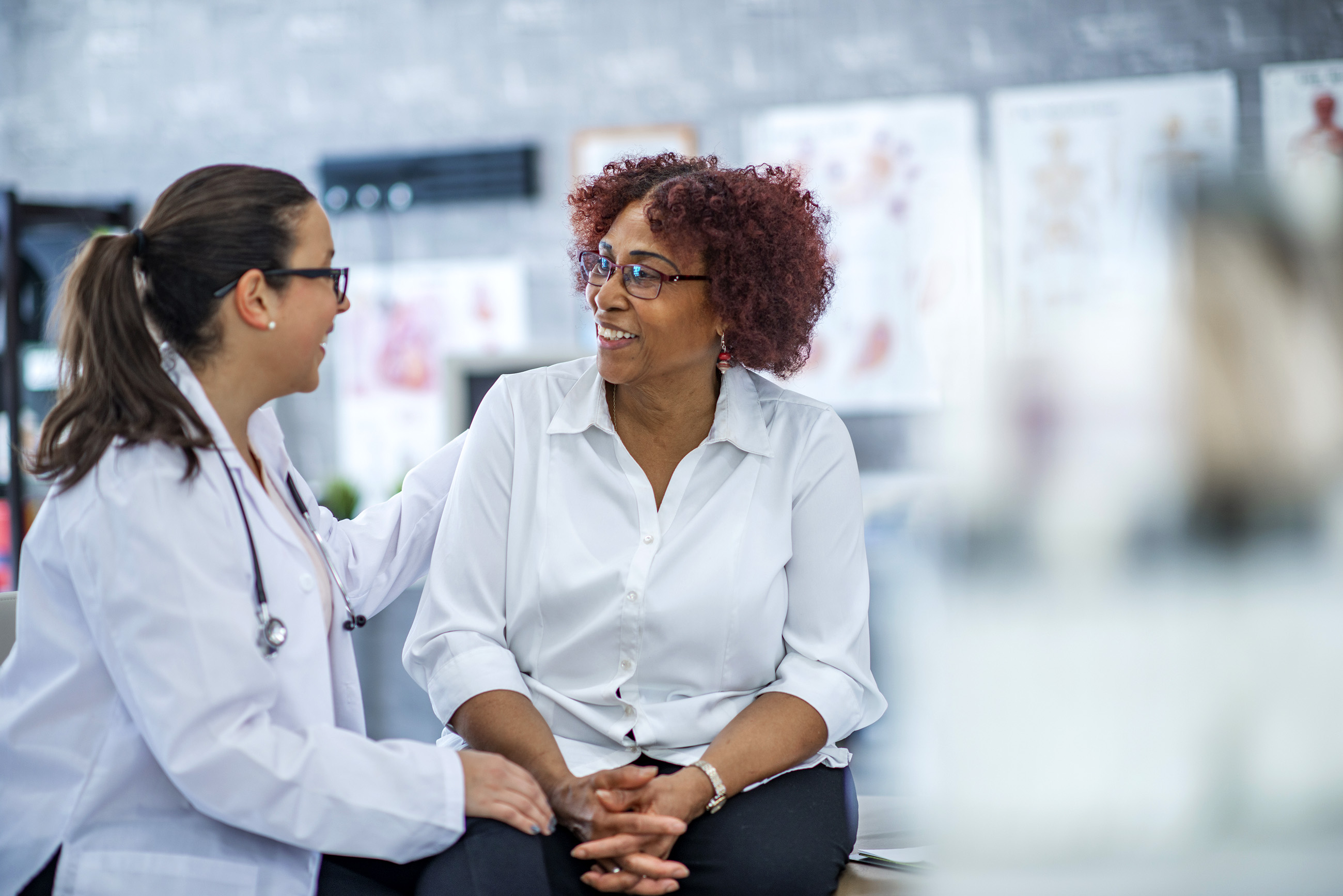 "Give it time to sink in as there is so much to take in. My husband and I went into panic mode to start with. Trying to think of the best way to manage things in a panic state, but don't make rash decisions, Sit back and absorb for a while, as you may not make wise decisions when you are in a panic" ~ advice from someone living with pancreatic cancer
Questions to ask your doctor
Understanding the specifics of your diagnosis and what come next will help you make informed decisions. Some questions you may want to ask your doctor are:
What type of pancreatic cancer do I have?
Where in my pancreas is it located?
Has my cancer spread? Do I need more tests to check if it has spread?
What is the stage of the cancer? What does that mean?
How do I get molecular profiling for my tumour? How will this affect my treatment options?
What treatment options do I have and what are their side effects?
What are the costs of treatment?
Are there any clinical trials suitable for me?
How many people do you see with pancreatic cancer each year?
What do I do in between appointments if I am unwell or have a problem?
If I would like a second opinion, can you recommend another specialist?
More information about diagnosing pancreatic cancer and further questions you may want to ask your doctor can be found here.
Your multidisciplinary treatment team
It is important you are treated and cared for by a specialised team of health professionals. This is called a multidisciplinary team.
The multidisciplinary team will discuss your diagnosis and staging, and treatment options, to ensure you get the best possible treatment for your individual situation. Being cared for by a multidisciplinary team improves communication and the coordination of your care between all the specialists involved in your care.
Ideally, all your tests and treatment will be available at one treatment centre, preferably as close to your home as possible, where you have support from loved ones. This may not be possible in some non-metropolitan areas. You may need to travel to a larger treatment centre specialising in pancreatic cancer. These centres are sometimes called 'high volume hospitals or centres' or 'centres of excellence'. These hospitals have specialist cancer doctors who treat large numbers of people with your type of cancer each year. We recommend you ask for a referral to a 'high-volume treatment centre' or referral to a specialist who has links to a high-volume treatment centre close to where you live.
Your multidisciplinary team should keep your GP informed about all your test results and treatment. Discuss with your GP the role they will play in your multidisciplinary team. This can help you feel sure your GP understands your cancer and that they will be able to answer any of your questions in between appointments with your specialist cancer doctors.
Health professional

What they do

Hepatopancreatic-biliary surgeon

removes cancers that can be operated on and performs some biopsies

Anaesthetist

takes care of you during the operation to ensure your lungs and heart function well and manages your pain relief after the operation

Medical oncologist

prescribes chemotherapy and other treatments such as immunotherapy

Radiation oncologist

prescribes radiotherapy

Interventional radiologist

interprets some tests, biopsies and treatments

Gastroenterologist

specialises in treating disorders of the stomach and intestines

Pathologist

examines cells under the microscope to accurately define the type of cancer you have

Endocrinologist

specialises in treating disorders of the hormones, including diabetes

Specialist nurses

includes cancer care co-ordinators; clinical nurse specialists; palliative care nurses; surgical, radiation oncology and chemotherapy nurses; diabetic nurse specialists; and community nurses, who are all there to advise and provide care and support for you and your family throughout your treatment

Palliative care team

 

assists with symptom management and emotional support for you and those close to you to obtain maximum quality of life

GP

helps you through all stages of your cancer and is a crucial part of the multidisciplinary team

Dietitian

 

advises about maintaining your nutritional status during and after treatment long term

Physiotherapist/ occupational therapist

helps you adjust to changes in your body and home and aims to get back to your normal activities

Psychologists/ counsellors

helps you and your loved ones with emotional and social concerns

Social worker

offers emotional support and advises on support services

Pastoral care

supports your spiritual needs

Exercise physiologist

 

assists you with your overall wellbeing – exercising and improving your health, fitness, strength and overcoming fatigue
Where to find specialists
One place to begin is to speak with your GP about specialists and high-volume treatment centres with multidisciplinary care teams near you. When seeking advice about surgery, recent research suggests that it is best to see a surgeon who performs more than 6* surgeries a year. Data suggest that high-volume surgeons at referral centres have fewer surgical complications and overall, more favourable outcomes. If you already have seen your medical oncologist, you can speak with them about referrals to other specialists such as dietitians, psychologists, counsellors, exercise physiologists.
If you are located in NSW or the ACT you can find recommended hospitals and cancer centres, cancer specialists and multidisciplinary care teams via the Canrefer website. Canrefer is an initiative of the Cancer Institute of NSW (NSW cancer control agency). Only specialists who are active members of a multidisciplinary cancer care team are listed.
Healthdirect Australia is a government-funded service, providing quality, approved health information and advice who can assist with finding services such as a GP, pharmacy or hospital. If you do not see the type of service you are looking for in the options provided, select 'other services', please note you can only choose one type of service at a time. You can also refine your search by post code.
Healthdirect helpline: Free helpline for health advice 1800 022 222 where registered nurses are available 24 hours a day, 7 days a week to provide advice when a patient/carer is not sure what to do — whether you should see a local GP, manage the condition at home, or go to an emergency department. ***If you think you need an ambulance or your injury or illness is critical or life threatening, call triple zero (000) for an ambulance immediately.***
If you would like more detailed information about pancreatic cancer surgical volume and outcomes in Queensland, Cancer Alliance Queensland produce a report periodically. The next one is due in early 2021 and we will link to it as soon as it is available.
Communicating with your treatment team
Be clear with your doctors about what you want and how you wish your care to progress. Even if you don't want to know everything, it is still important your doctor has a discussion with you about the extent of your cancer and the possible treatment options and side effects (short and long term). It is your decision which treatment you go with, but you need the information in order to make an informed decision.
Don't be afraid to speak up and ask questions. A strong and honest two-way communication channel between you and your doctors will help build trust, which will enable you to feel more in control and empowered to make important decisions about your situation.
"My medical team, including our specialist nurse, were always willing to communicate with myself and my wife in times of our uncertainty and unsureness of what the next step involved along a long and at times mentally torturous road." ~carer
Tips to help with effective communication
Don't be afraid to speak openly and honestly or ask questions of your doctors and other health professionals.
Be sure to tell your doctor about all your symptoms, even if you think they aren't important.
Let your doctor know how much or how little information you want. This may change at different times in your illness, but it is important your doctor is aware.
Write down your concerns and take them along to your appointment so you don't forget anything. Take notes during your appointment or ask your doctor if you can record it on your phone or other small device.
Take someone you trust with you to your appointments – two sets of ears will allow you to later discuss what you heard together and ensure it is correct.
Ask your doctor for copies of your test results or to write down/ provide you with written information about your cancer and its treatment.
Keep a health calendar with all your good or bad days and the symptoms or emotions concerning you. It can be hard to remember all that happened yesterday, or in the past week or month. Take this with you to each appointment.
Make a list of all your medications, dosages, times to take them and the reason you're taking them. Prior to your appointments, check if you have enough medications or if you need a new script from the doctor. Remember to review your symptoms and related medications regularly with your doctor.
Help for people with language and cultural barriers
Being unwell and not being able to speak your own language with your health professionals is frustrating and difficult to cope with. The person can feel very alone and scared, not knowing exactly what is going on for them. If you know someone with cancer whose first language isn't English, there are services that can help to access information and support in various languages. There are also interpreter services that can be very helpful.
Contact the Translating and Interpreting Service National on 13 14 50 who provide a free interpreting service and will be able to provide you with further information if you need an interpreter to attend a doctor's appointment with you, or visit www.tisnational.gov.au.
Aboriginal and Torres Strait Islander people may also feel isolated and uncertain about asking for help if they have cancer. Cultural differences relating to health and treating cancer play a big part in this. An Aboriginal health worker or liaison officer is the best person to offer support and explain the help Aboriginal and Torres Strait Islander people have access to.
Contact the Cancer Council on 13 11 20 to find out more about the range of information and support available.
Empowering Treatment Partnerships webinar
This webinar focuses on strategies to support you to feel empowered and partner with your medical team to ensure all options are considered for your treatment care plan.
Watch this webinar to learn more about clinical trials, other innovative therapeutics you may be able to access through special access schemes as well as helpful tips to help you maximise your partnership with your medical care team.
A resource sheet was written to complement the webinar and can be accessed here. It includes some questions you may want to ask your doctor and links to clinical trial resources.
"After whipple's operation with previous sessions of chemo and radiation, it was found the cancer had come back to liver and near heart, so I wanted to know more. This seminar has helped me in knowing a little better what goes on say clinical trials etc. it has been a mind boggling journey for me and never understood fully what can be done for a body with life threatening cancer. My oncologist has been informative but my nimble mind as found such a lot of information very bewildering and hard to decide what is best for me. Thanks for the talk especially about your mum." ~ webinar attendee
Getting a second opinion
Seeing another specialist and asking for their view on your cancer and its treatment options is called 'getting a second opinion'.
Most doctors understand why patients may decide to get a second opinion. It is your right to seek a second opinion, so don't be scared or feel uncomfortable about asking for a second opinion. It may change things but often it doesn't, as treatment for pancreatic cancer is standard across Australia. But for peace of mind, it helps some people. Sometimes knowing the same treatment has been recommended is reassuring.
Your GP can refer you to another specialist. Ask for a copy of the results to be sent to the second opinion doctor.
"I am so grateful I sought a second opinion. Not much changed clinically about my care, but I was significantly better supported mentally and emotionally. The team I transitioned to prioritised quality of life, it was the forefront of all our communication and made me feel like a person not a patient." ~ advice from someone living with pancreatic cancer
Getting a second opinion doesn't mean you won't be able to have treatment with your first doctor. It is important you feel confident with who is treating you, but it is also important to be open and honest with both specialists as they will often need to make complex decisions about your treatment.
*Canrefer, Criteria for a specialist pancreatic cancer, liver cancer and cholangiocarcinoma surgery, accessed Feb 2021.
Always consult your doctor or health professional about any health-related matters. PanKind does not provide medical or personal advice and is intended for general informational purposes only. Read our full Terms of Use.
Thank you to the clinicians, researchers, patients, and carers who have helped us create and review our website information and support resources, we could not have done it without you.