Professor Minoti Apte
Circulating stromal cells (pancreatic stellate cells) and tumour cells in pancreatic cancer
Grant
Circulating stromal cells (pancreatic stellate cells) and tumour cells in pancreatic cancer
Award
2015 "Woolies on Wheels" Innovation Grant
Institution
The University of New South Wales, Pancreatic Research Group, Ingham Institute for Applied Medical Research
Principal Investigator
Professor Minoti Apte, Professor of Medicine (2008) and Director, Pancreatic Research Group (2001) - University of New South Wales
Time required to complete project
Project Summary
The spread of cancer from the primary organ to distant sites involves the movement of clusters of cancer cells and stromal cells from the original tumour through the circulation. Dr. Apte aims to characterise these cells so as to identify novel markers that would aid early diagnosis as well as facilitate assessment of treatment response and prognosis.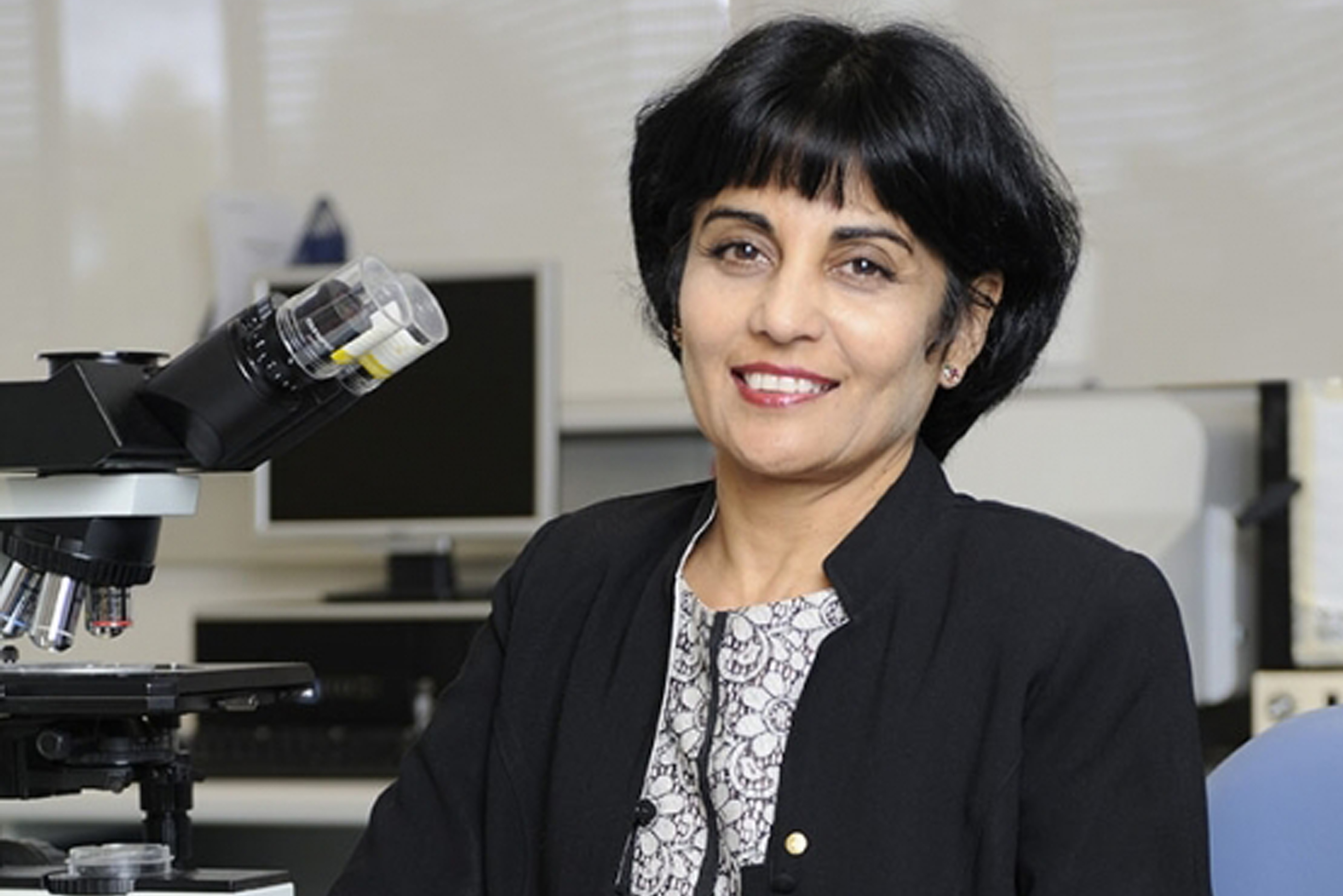 Research Reports
Click to download progress reporting on the outcomes of this research.
'Woolies on Wheels' Innovation Grants
The Avner Pancreatic Cancer Foundation's four "Woolies on Wheels" have been made possible by the efforts of the Woolworths business leaders who cycled the 2014 'Woolies on Wheels' charity cycle to raise funds in support of Avner Pancreatic Cancer Foundation. The grants will support $100,000 in seed funding for innovative Pancreatic Cancer projects with a desire to increase interest and investment in pancreatic cancer research.
The objectives of the 'Woolies on Wheels' Innovation grants are to:
Support established scientists and/or early career researchers to develop preliminary data necessary to support pursuit of additional funding in subsequent years.
Encourage and retain talented skilled individuals in the field of pancreatic cancer.
Emphasis will be given to support novel approaches examples of which would include immunotherapy.