Your support knocked our (purple) socks off!
Tuesday, July 17, 2018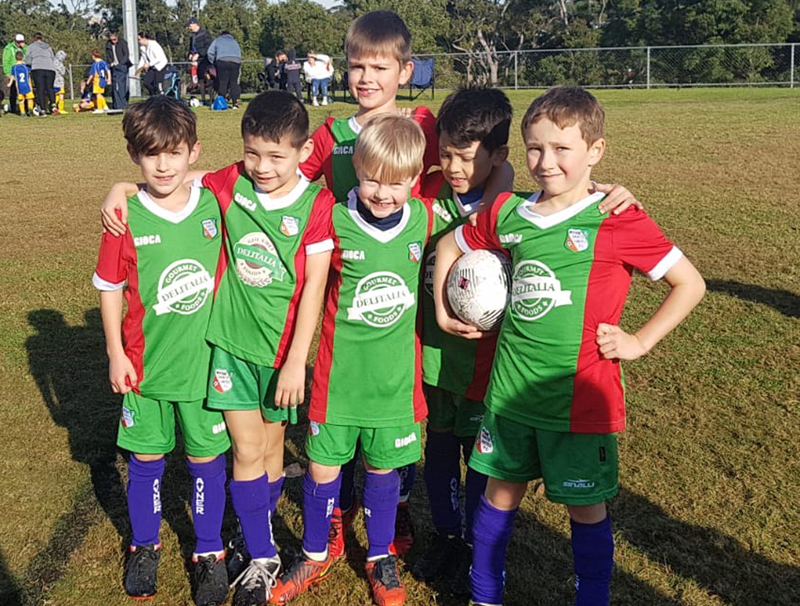 This year over 6,000 feet took to fields, pitches, ovals and courts all over Australia proudly sporting our very own Purple Socks in support for Pancreatic Cancer fundraising and awareness.
This amazing show of community support means our #GoingPurpleForPancreaticCancer campaign (or Purple Socks as we like to call it) tripled in size this year, generating over $30,000 directly into Pancreatic Cancer Medical Research.
We love this campaign as it reflects perfectly what the Avner Foundation is striving for; Pancreatic Cancer awareness, community engagement and healthy fun for everyone!
Purple Socks was created in 2015 by Isabella Di Manno after the sudden death of her fiance's mother to the disease. Her family had always been very involved in football and Isabella saw this as the perfect way to raise awareness and vital funds into research improving diagnosis and treatment.
Only three years later the campaign has grown from 300 players to over 3,000, far exceeding exceeded Isabella's original dream of seeing sporting fields around Australia "turn purple"!
A huge THANK YOU to the 18 clubs and 3,046 players that have already taken part in 2018. We appreciate how difficult it is to organise something like this especially when everyone is volunteering their time.
One club that threw themselves into Purple Socks was the Pitt Town Pirates, after members, the Solvyn family, lost their Grandfather to the Pancreatic Cancer this year. Football NSW picked up the story and ran a fantastic article promoting the efforts of the club and the massive need for further research into the disease: Click Here to read the full article.
We received amazing feedback from all the clubs involved, with one young player even asking his coach if he could "please keep my socks" so he could wear them again!
The success of Purple Socks is thanks to everyone involved and determined to make a difference. Please spread the word and let's make Isabella's dream an even bigger reality!
Let's make 2019 bigger!
"2018 has been a fantastic year" says Avner Foundation CEO Julian Martin "and we want next year to be even bigger." To help the campaign continue to expand we are looking for a campaign sponsor. "Purple Socks is growing at an amazing rate", Julian says "and with the right partner on board the sky's the limit!" Get in contact if you think you might be able to help us out.
Want to make a difference?
It's not too late to get involved in Purple Socks 2018! We still have a limited number of socks available - get yours now! Email us to find out more.