Woolies Wheels and Walks
Sunday, June 2, 2019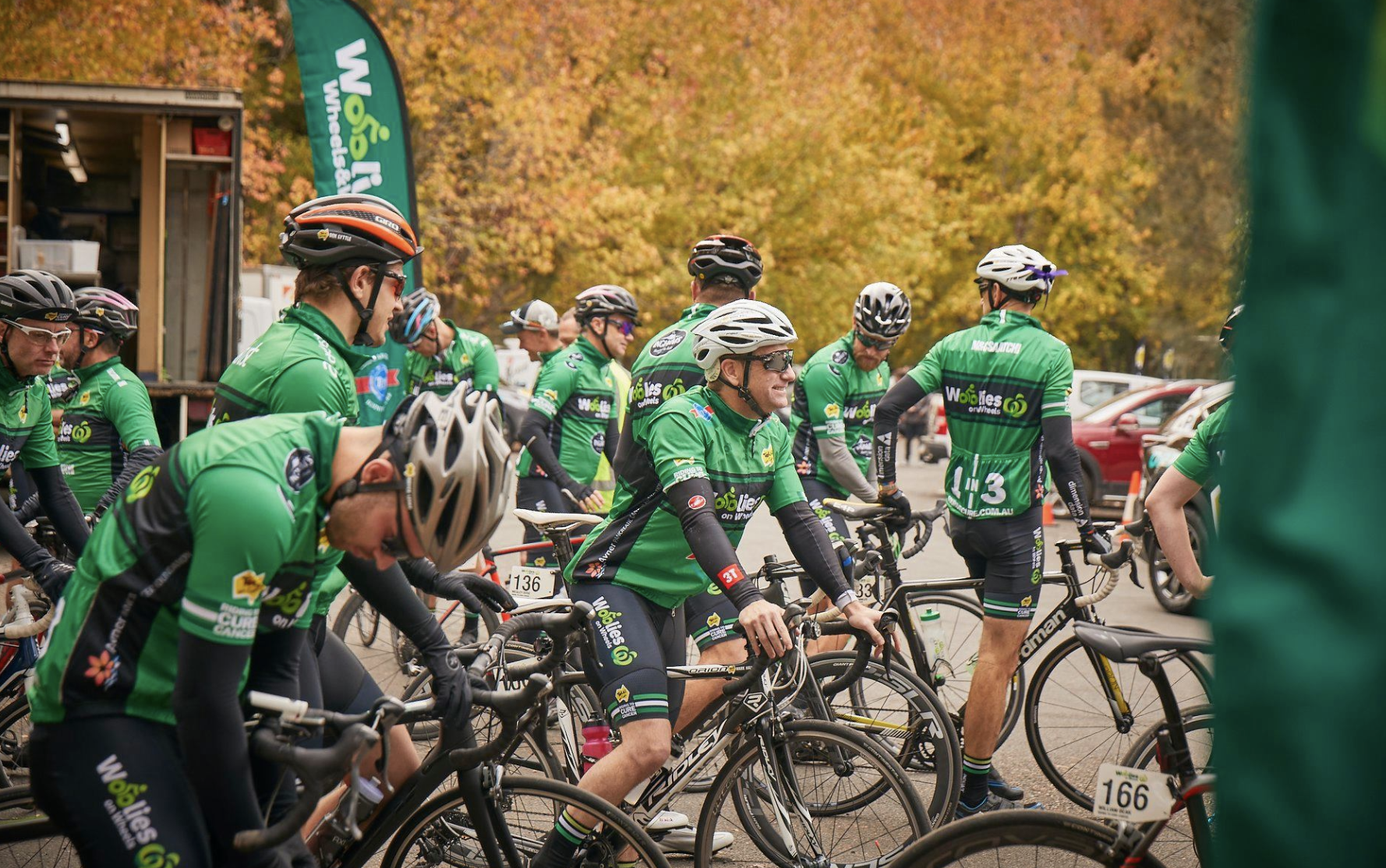 This June, Woolies Wheels and Walks will see hundreds of riders and walkers getting on their bikes and pulling on their walking boots to raise money for cancer research. This year the initiative aims to raise over $1,000,000 through corporate sponsorship and personal fundraising, a sizeable portion of which will be directed to the Avner Pancreatic Cancer Foundation.
Woolies Wheels and Walks is a partnership between the Woolworths Group and Tour de Cure and includes a 3 day cycling event and a 21km walking challenge. Woolworth teams, partners and customers will be toeing the start line at the Woolies HQ in Bella Vista, ready to put their training into action and take on the challenge. Alongside these events, Woolies Wheels and Walks aims to create a national Woolworths physical wellbeing community that will demonstrate the Tour de Cure cancer awareness message 'Be Fit, Be Healthy, Be Happy', which is also being shared with thousands of school children across Australia.
Woolies Wheels and Walks began in 2014 as 'Woolies on Wheels' and has helped fund many of the Pancreatic Cancer research grants awarded by The Avner Foundation. The Foundation has a long-standing relationship with Woolworths; Avner was a well-respected member of the Woolworths team, working as part of the Woolworths Management Board as part of his twenty seven year career with the organisation. He was regarded as family by many within the Woolworths Group, and it was at the Woolworths head-office that Avner and his wife Caroline established the Avner Nahmani Pancreatic Cancer Research Fund, as it was known then.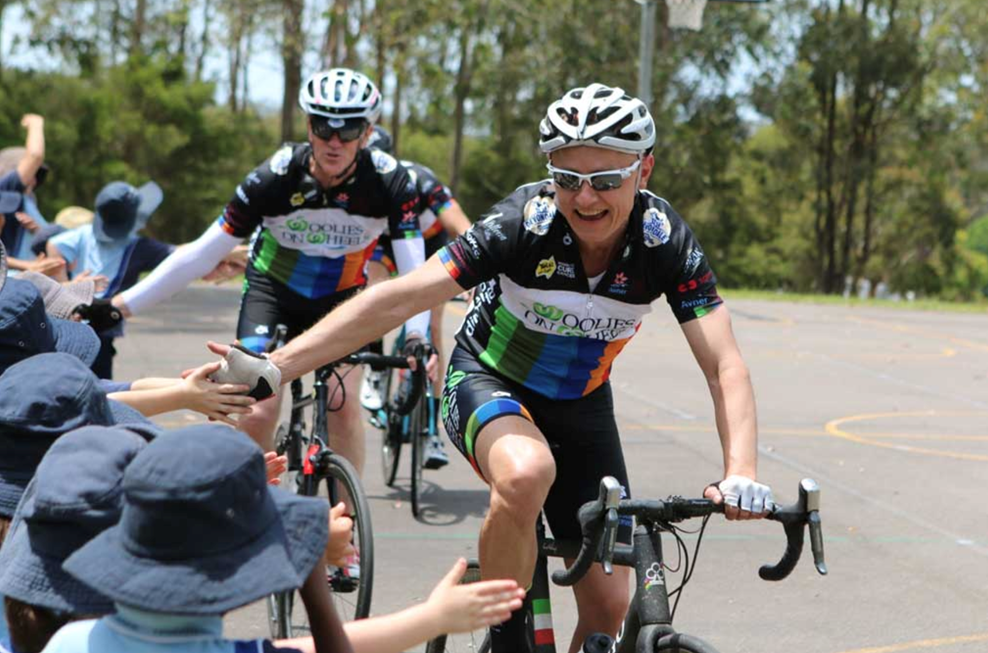 The Woolies on Wheels teams visits local schools during the 2015 event.
Woolworths have continued to be an enormous support to the foundation to this day. In addition to the Woolies Wheels and Walks event, the Woolworths Charity Golf Day held in Sydney last year at Cumberland Country Golf Club raised essential funds for Avner's Foundation. The Woolworths Group also co-host a charity dinner in Sydney each year and facilitate the sales of specially marked bottles of Deep Spring water that have been raising money for the foundation since 2010.  
We are 100% behind all riders and walkers at Woolies Wheels and Walks this June as they take on a significant personal challenge for a great cause. We look forward to sharing the highlights of the 2019 event with you and to let you know how the funds raised will benefit vital pancreatic cancer research.
Find out more on the Tour de Cure website