Tata Consultancy Services will provide free IT and technology expertise to Avner's Foundation
Saturday, August 26, 2017
Tata Consultancy Services (TCS), a leading global IT services, consulting and business solutions organisation has announced it will provide free IT and technology expertise to 12 not-for-profit organisations in Australia.
We are excited to announce that Avner Pancreatic Cancer Foundation has been named as one of the 12 beneficiaries to benefit from TCS's expertise.
Avner will have access to TCS's global IT experts who will provide services such as application and website development, IT consulting and technology optimisation. This will make a tangible and measurable difference to our Foundation. TCS will help us to create a new, fresh and dynamic website which will enable us to:
Deliver news and updates more frequently
Share information about the disease and any research developments
Maintain ease of navigation around the website
Offer improved community and inter community engagement
Manage our website easily as a dynamic site
TCS's Head of Corporate Social Responsibility for Australia & NZ Karen Iles said, "TCS's corporate social responsibility programs are about empowering individuals and communities to create a positive social and environmental impact. We are thrilled to be putting our IT expertise to work to help these outstanding organisations create a positive impact."
We look forward to working with TCS whose contributions to Avner will be invaluable.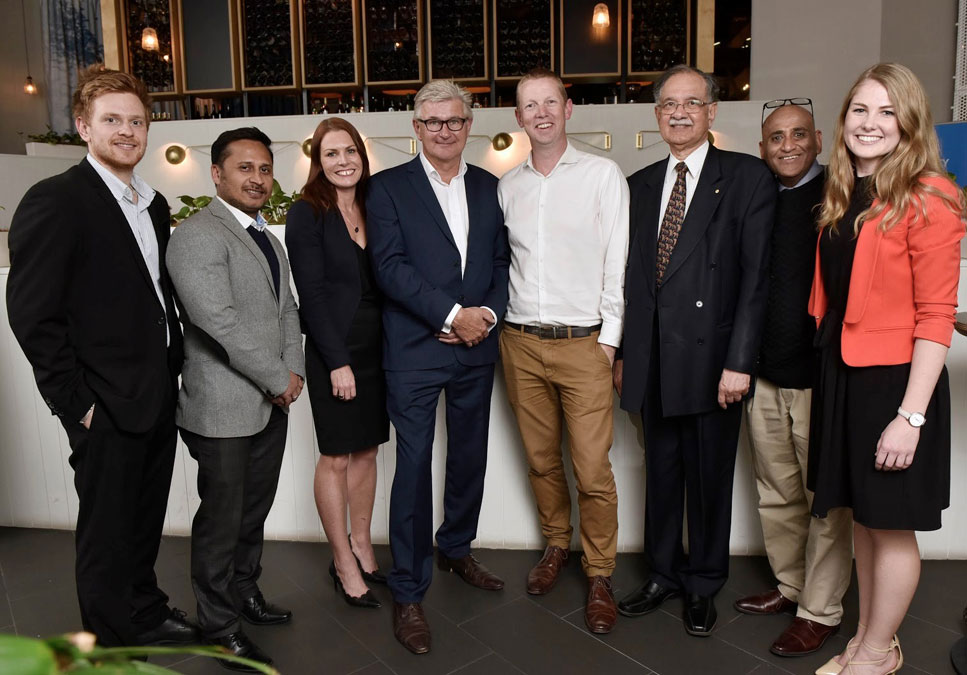 The Tata and Avner Foundation team celebrate the launch of the project, from left to right Avner Governor Ben Wilheim, Tata's Prabal Chatterjee Tata and Karen Isles, Avner Foundation CEO Julian Martin, Avner Governor Pat McCall, Tata's Neville Roach, Veera Moorthy and Lauren Black.