New Normal Same Cancer
Wednesday, August 11, 2021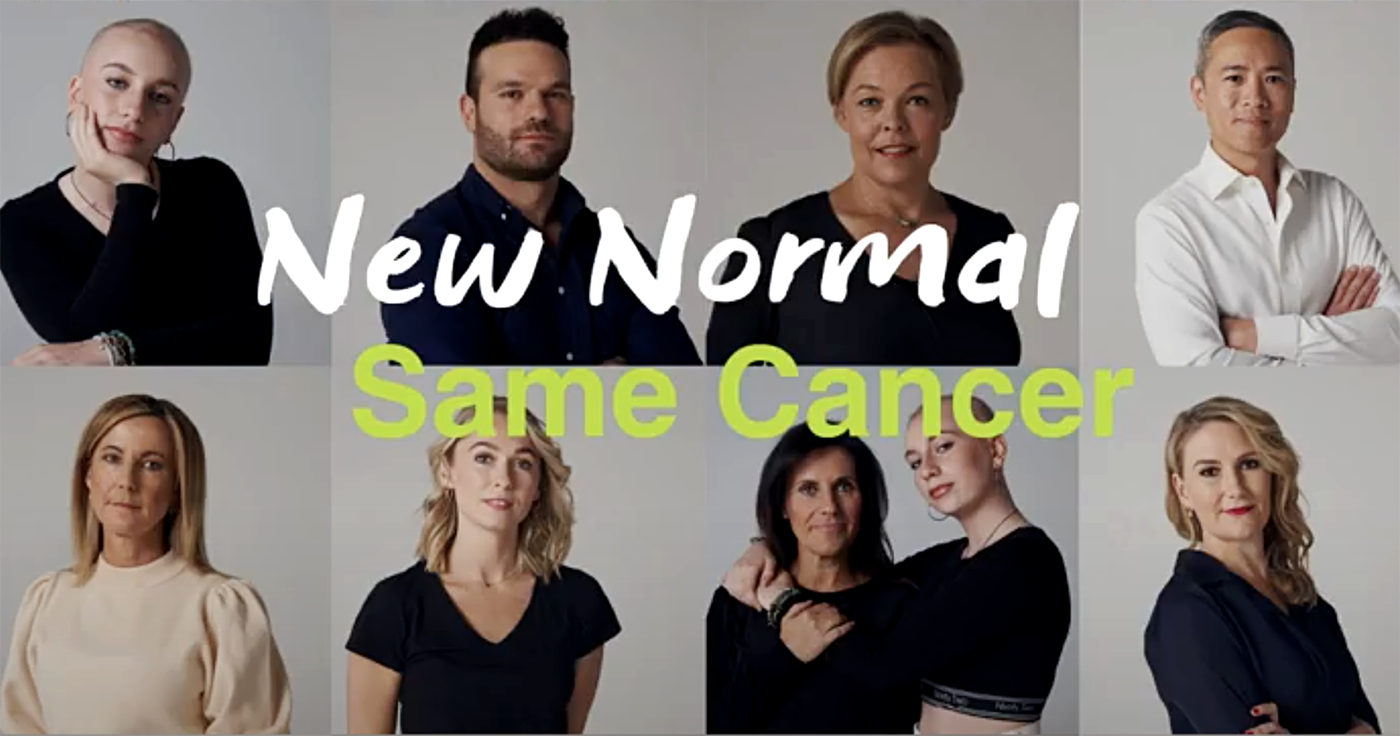 COVID-19 has impacted life in many ways: our family life, our social life and our work life. Many of us are limiting our interactions with others to reduce the risk of contracting the virus, however, there is growing concern that people who have new or persistent health symptoms may be staying away from their doctor too.
New Normal, Same Cancer is an international initiative developed in collaboration with leading patient organisations to encourage people to contact their healthcare professional, get checked, or re-book their missed medical appointments, to minimise the time between cancer diagnosis and treatment. This is especially relevant to pancreatic cancer as early diagnosis of the disease is critical to improving patient outcomes.
Michelle Stewart, PanKind CEO, said "this campaign comes at a crucial time as the impact of COVID-19 disrupts many lives once again, and we are unfortunately seeing a reluctance for people to visit their doctors. Cancer does not stop for a global pandemic so people should not stop trusting their intuition, listening to their bodies and seeing the doctor if they are concerned.
The New Normal, Same Cancer campaign advocates listening to your body, consulting your doctor and getting checked if symptoms are new, persistent or don't add up. These campaign messages importantly support our own message that people should be aware of the symptoms of pancreatic cancer, and when detected earlier, will lead to better health outcomes for patients. Michelle continued, "if this campaign means an earlier diagnosis of cancer for even one person, that will make a huge difference. We applaud this initiative and congratulate the other contributing cancer organisations in Australia and internationally for being involved".
Professor Chris Baggoley, former Chief Medical Officer of Australia, is a leading advocacy voice on the campaign and said "I always encourage people to listen to their body and go to their GP if anything just doesn't feel right, because the earlier pancreatic cancer is detected the greater chance you have to treat it. If I'd have waited even 6 months longer before going to my GP, I probably wouldn't be here now. "
PanKind is a key contributor to the initiative and will be sharing key messages over the coming months which include contact your doctor to get checked if you have persistent symptoms; even during a pandemic, not to put off contacting and discussing symptoms with your doctor and book any appointments that you may have delayed and/or missed due to COVID19.