Trek for Research
Pancreatic cancer is now the third biggest cancer killer in Australia in 2022. Medical research is the key to improving survival rates, but we need your help.
PanKind holds the annual Trek for Research, which is open to our community and is designed to provide the experience of a lifetime while raising funds for life-changing medical research projects to aid in the prevention, treatment and management of pancreatic cancer.
Join a trek
Cradle Mountain 2022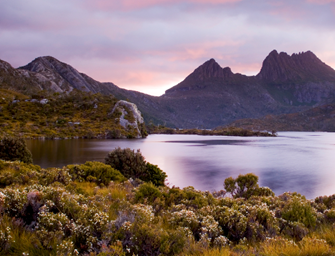 Journeying into Tasmania's unique and untamed wilderness, you'll discover the epic beauty of Cradle Mountain and experience the majesty of Tasmania's Wilderness World Heritage Area. Through temperate rainforest and wild moorland, around alpine lakes and beside majestic waterfalls that lie in the shadow of glacial-carved mountains, you'll complete this adventure feeling tired, yet inspired by your efforts to support Australians with pancreatic cancer, now and in the future.
Larapinta 2022
On this adventure, you will be able to trek through the Australian outback on one of the most spectacular walking tracks in the world—the Larapinta Trail.  From the old Alice Springs Telegraph Station to the peak of Mount Sonder, the trail stretches 223 kilometres along the backbone of the West MacDonnell Ranges. Over 5 days, you will journey along the most spectacular and rewarding sections of the trail, trekking over 60 kilometres. You will follow Aboriginal Dreaming tracks and explore the beautiful mountains, valleys, rivers and the dramatic desert landscapes of the Red Centre.